There are endless opportunities to plan and enjoy indoor activities for kids. Think of those rainy days, snow days and weekends, just to name a few.
"Mommy I'm bored." We hear it all the time from our kids, especially on those rainy or snowy days! There are times when it's play to be bored, and there are times where toddlers, preschoolers and elementary aged children simply need indoor activity ideas.
We scoped out some new indoor activity ideas for kids and found stumbled on some great indoor games for kids and rainy day activities for toddlers, preschoolers and elementary aged children!
Related post: List of Pipe Cleaner Crafts, Activities and Games
This post may contain affiliate links. Please see my full disclosure policy for details.
Indoor Activities for Kids
Paint Rocks
Painting rocks can be done inside when the weather is too hot, too cold, or just plain too rainy. Make sure to stockpile your stash of rocks to pain before you get stuck inside for the day.
Stained Glass Window Art
Get creative and set up a station to paint "stained glass windows." Though they're not real stained glass, it's still a fun indoor activity for kids to enjoy.
Pipe Cleaner Animals and Insects
Pipe cleaners are so versatile that you can literally make anything that your mind can conjure up! Try this pipe cleaner spider on for size.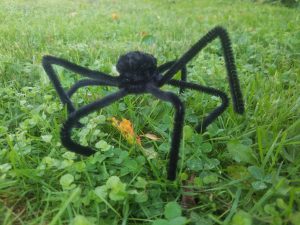 Pipe Cleaner Finger Puppets
Find your stash of pipe cleaners and have contests creating the best pipe cleaner finger puppets you can dream up!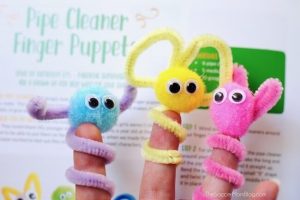 List of Indoor Games
Educational Money Games
Choose from a long list of money games for kids to beat the rainy day boredom. Have fun playing a game while learning all there is to know about money!
Related Post: List of Educational Toys for Learning
Tic Tac Toe
Tic Tac Toe can be played on paper but it's more fun to play when you get creative. Use pipe cleaners to create your tic tac toe grid and then to make your x's and o'x.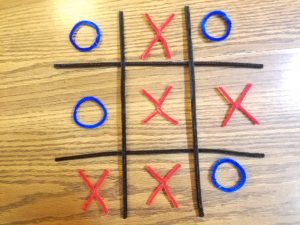 Letter Fridge Game
Put your ABC magnets to use by tracing them out onto a sheet of paper. Attach the paper to the fridge and have contests see how quickly the kids can complete the alphabet puzzle!
Mash
Get creative and introduce a game from your childhood. If you've played Mash before, you might remember that it's an addicting indoor activity for kids!

Indoor Group Games for Kids
Pictionary with Pipe Cleaners
Playing pictionary growing up was always a favorite, but this new idea of playing pictionary with pipe cleaners is even better! Mold your pipe cleaners into a quick and easy picture and have your team guess the object!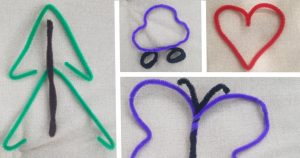 Leap Frog
So easy yet so fun, line up the kids and enjoy a game of leap frog! Even the dogs and stuffed animals can get in on the action.
Pom Pom Game
If you need some indoor group games for kids, try this Pom Pom game. It's an indoor game that will both entertain the kids and prune fine motor skills! Just make sure these colorful fluffs don't get confused as candies.
Indoor Activities for Kids At Home
Start an Indoor Garden
Indoor gardening is perfect for bringing a little sunshine back into the home after a long winter or rainy season. This is one of the indoor activities for kids that will keep kids smiling for months as they watch their plants grow!
Build An Indoor Rock Climbing Wall
Building an indoor rock climbing wall is a project that mom, dad and the kids can enjoy. It takes planning and materials to make this happen, but the results are fantastic!

Embroider
Who says kids won't enjoy an ongoing embroidering project? It's one of those perfect indoor activities for kids that just keeps getting better over time!
Indoor Activities for Preschoolers
Homemade Bird Feeder
Indoor activities for preschoolers such as making a bird feeder allow kids to dream of the outdoors without being out there. This is a fun and artistic project for kids to do at home!
Tell Jokes
After the mess is cleaned and the kids are ready for more, try these silly jokes for kids to see how many giggles you can hear!
Sensory Hands On Activities For Kids
Fake Snow
This two ingredient fake snow recipe makes being stuck indoors so easy! Sensory bins are a great way to keep kids appeased on those rainy days.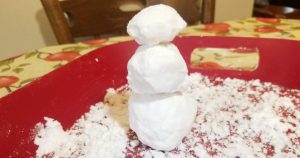 Slime
You would probably be surprised how easy it is to make a batch of slime! This is a perfect hands on activity for the kids to enjoy.
Edible Slime
We've all heard of making slime before, but have you tried this edible slime? Now this is a a classic example of playing with your food!
Moon Sand
Try this super easy moon sand recipe and watch your kids build sand castles in the kitchen! Just make sure to cover your play area with a tablecloth – though it's certainly easy to clean up.
Beach Themed Sensory Bin
There are many sensory bin ideas for kids, but this beach themed sensory bin is perfect when the kids are missing the beach!
Kids Activities for Indoor Play
At the end of the day, kids just want to interact with you and enjoy hands on fun. Indoor activities for kids can be just as special as those that can be accomplished outdoors. Make sure to give these fun kids activities a try and let us know which ones were enjoyed the most!