Letter Fridge Matching Game Using Large Magnet Letters
Last Updated May 16, 2020
This post may contain affiliate links. Please see my full disclosure policy for details.
If you have a toddler and a bunch of jumbo magnet letters, you probably know what it means to have a messy kitchen floor. Why not teach your kids to play a letter fridge game that will put those pesky ABC magnets to use once and for all?
Gather as many of the large magnet letters that you can find and put them in a bin for safekeeping. I'll teach you how to make an easy matching board game that the kids can play on the fridge!
Hands-on activities are a great way for kids to learn letters and ultimately learn how to read. If you don't have jumbo magnet letters yet, you might want to grab a set here!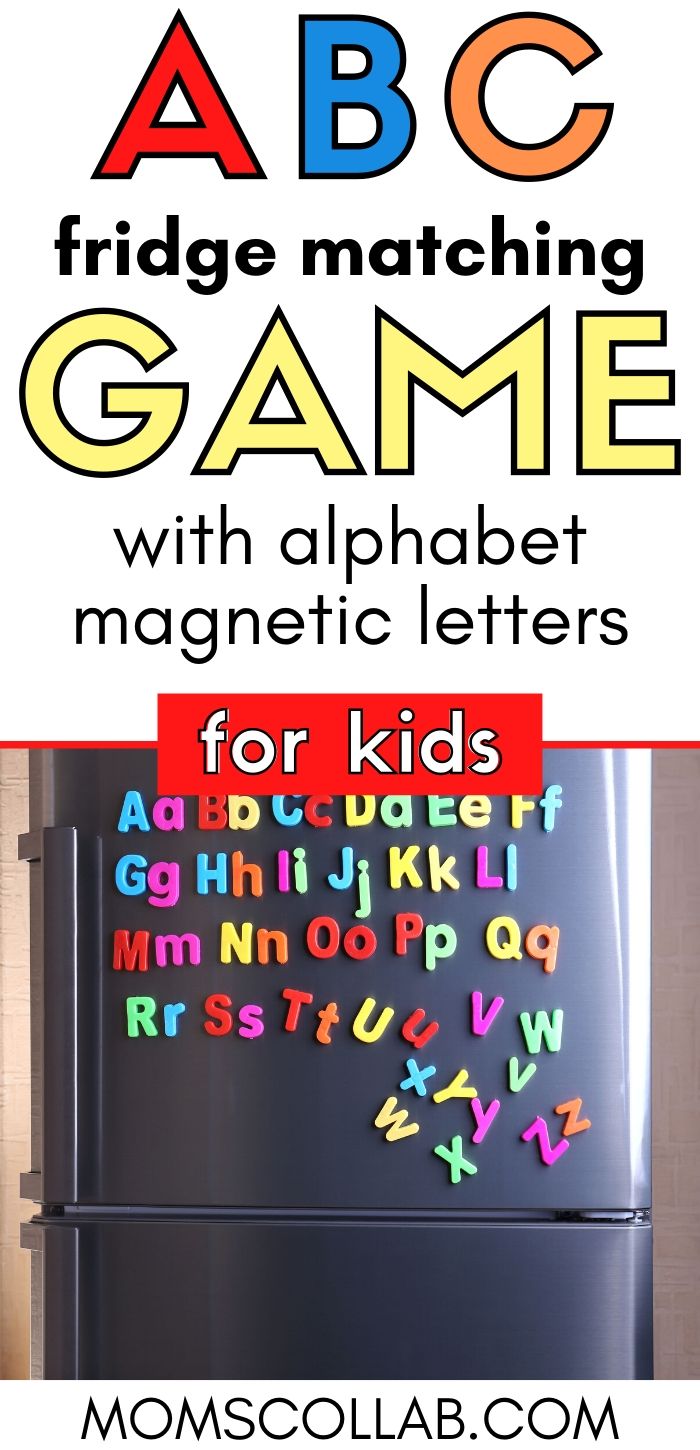 Related post: List of Indoor Activities for Kids
ABC magnets
You'll need to have a set of ABC magnets for this learning game. They are very cheap and useful when teaching kids their letters and sounds.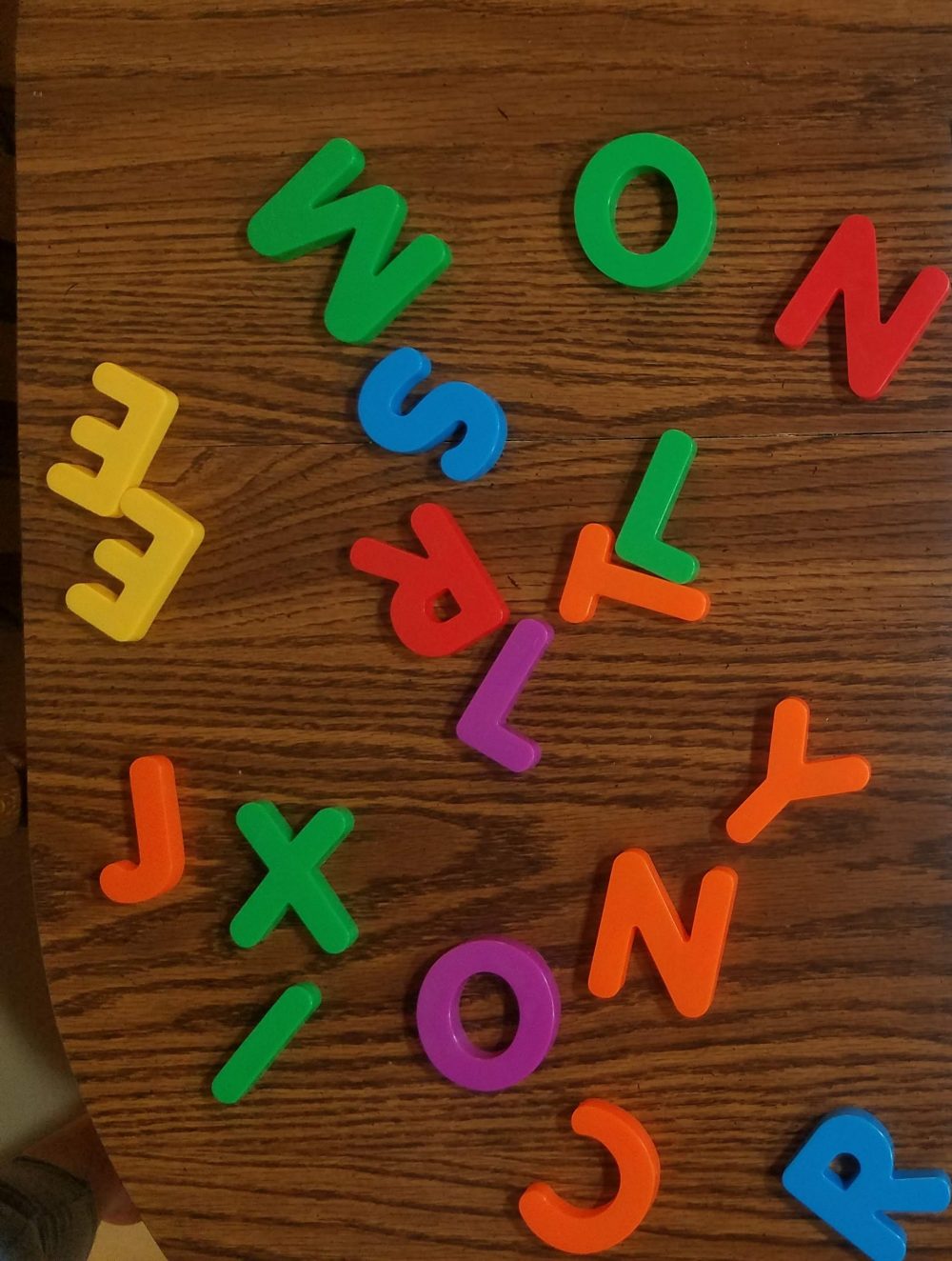 Large Magnet Letters Activity Supplies
1 set of large magnet letters
1 large sheet of construction paper
1 pencil
1 sharpie
Tape or extra magnets to secure your matching "board" to the fridge
how to setup the letter fridge game
1. Lay your blank sheet of construction paper on the table and line up your large magnet letters evenly from A to Z.
2. Trace the magnet letters onto the paper in pencil and then outline each one with your sharpie.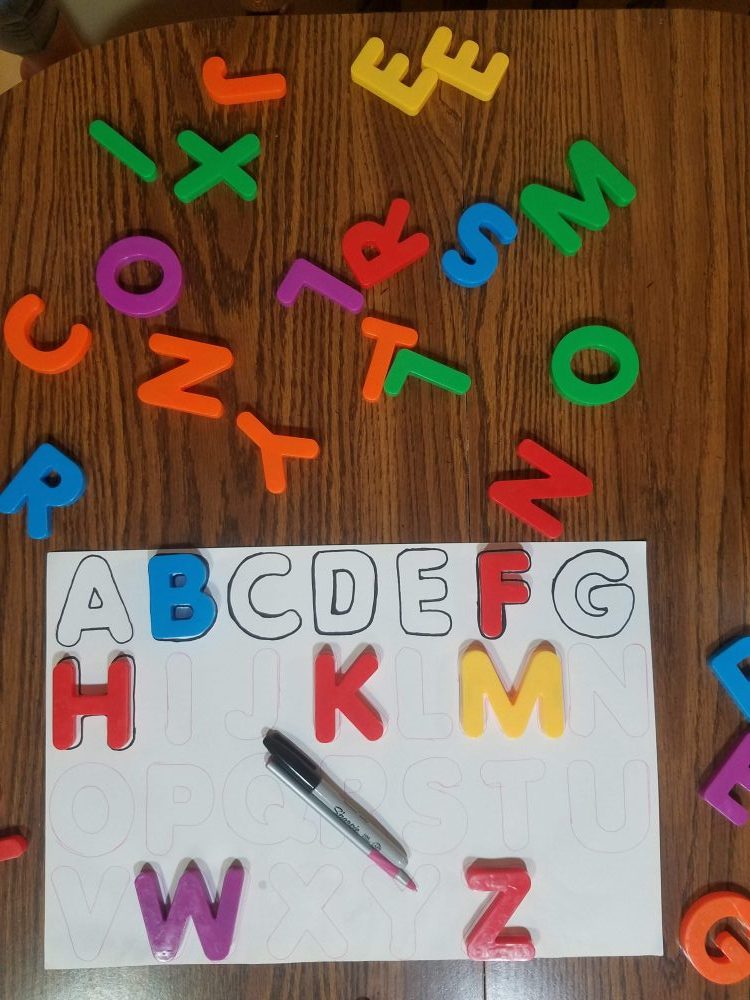 3. Fix the letter board to your fridge using tape or magnets.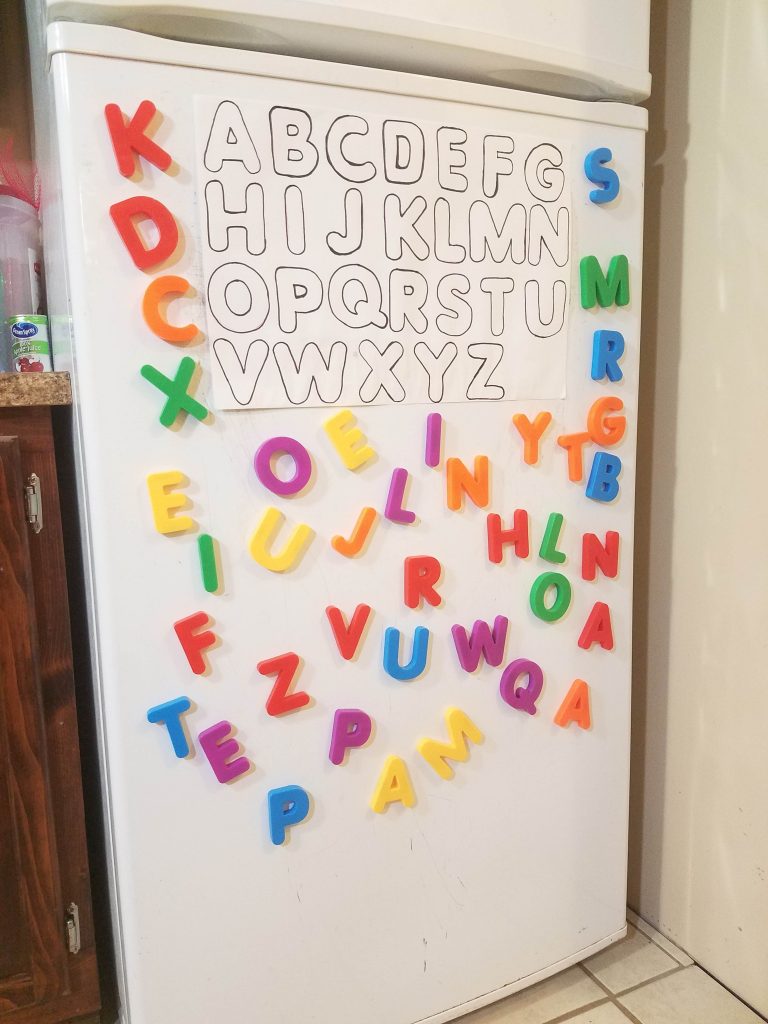 4. Set a timer and encourage your kids to complete the letter fridge game by matching the correct letter to the board.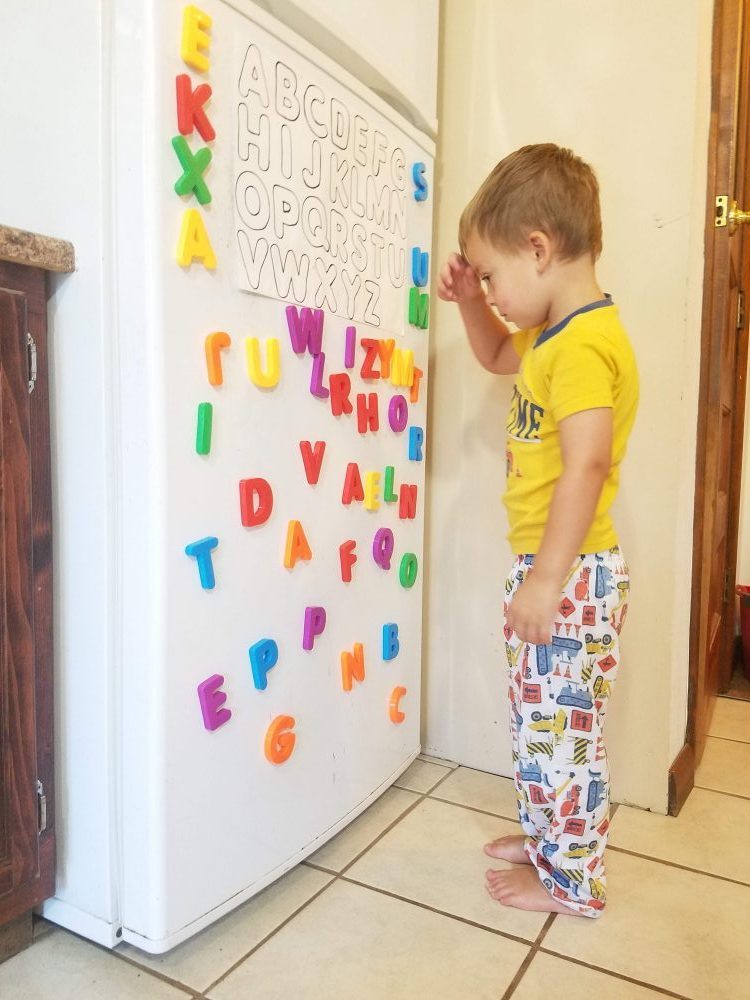 5. Optional: trace the letters onto individual index cards and create words on the fridge for the kids to match.
ABC Magnets for Learning Letters
Though it may be difficult to endure the numerous letter spills, ABC magnets are definitely great learning tools for kids of all ages. They can help teach toddlers to recognize their first letters and they can also help 6-year-old children practice reading.
If you can find a safe place for the ABC magnets to live, then you can avoid the crazy messes. We love our large magnet letters.
Let us know what games you like to play using ABC magnets. We'd love to connect!