Easy Chocolate Peanut Butter Oatmeal Muffins Recipe
Last Updated Apr 12, 2020
This post may contain affiliate links. Please see my full disclosure policy for details.
These chocolate peanut butter oatmeal muffins are super delicious and incredibly easy to make! Best of all? They are toddler (and parents!) approved. They take around 30 minutes from start to finish to prepare! Oh, and they are also gluten-free, sweetened with just a touch of maple syrup, and freezer friendly.
I'm a fan of oats but I'm not a huge fan of bowls of oatmeal. I mean I know oatmeal is healthy but it's just not that satisfying to eat. Well, at least that's what I used to think until I discovered these oatmeal cups! They are exactly like a muffin but so healthy and nutritious, I couldn't believe it when I tasted them.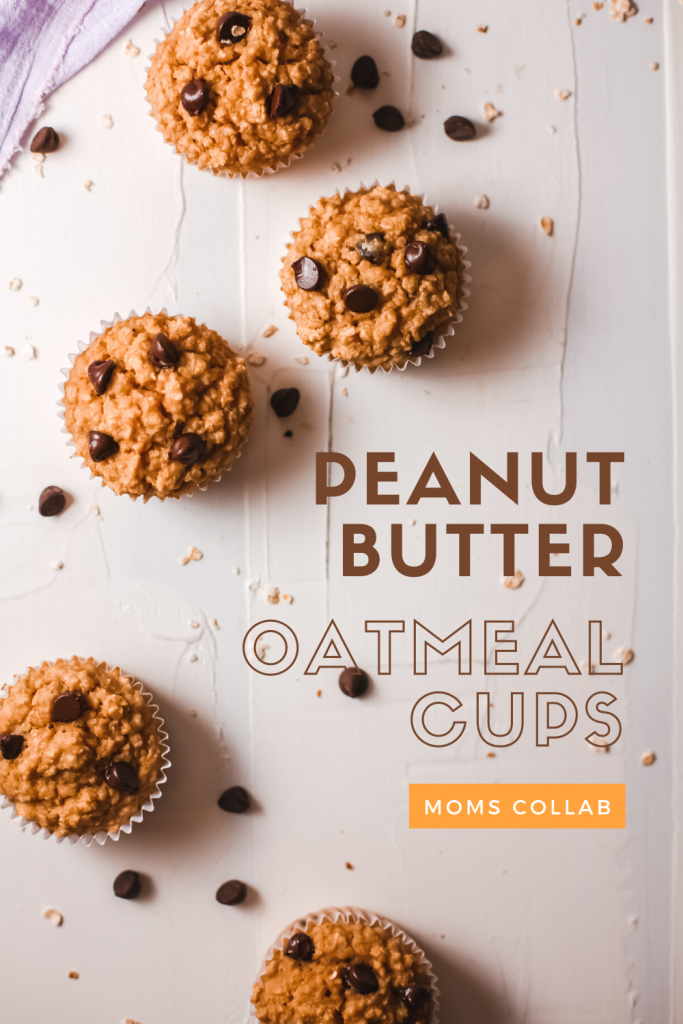 These chocolate peanut butter oatmeal muffins are also incredibly easy to make. You just need to mix the ingredients together, pour into muffin cups, and bake for around 20 minutes and you are all set. They are fail-proof!
They make a great breakfast, lunch side, or dessert.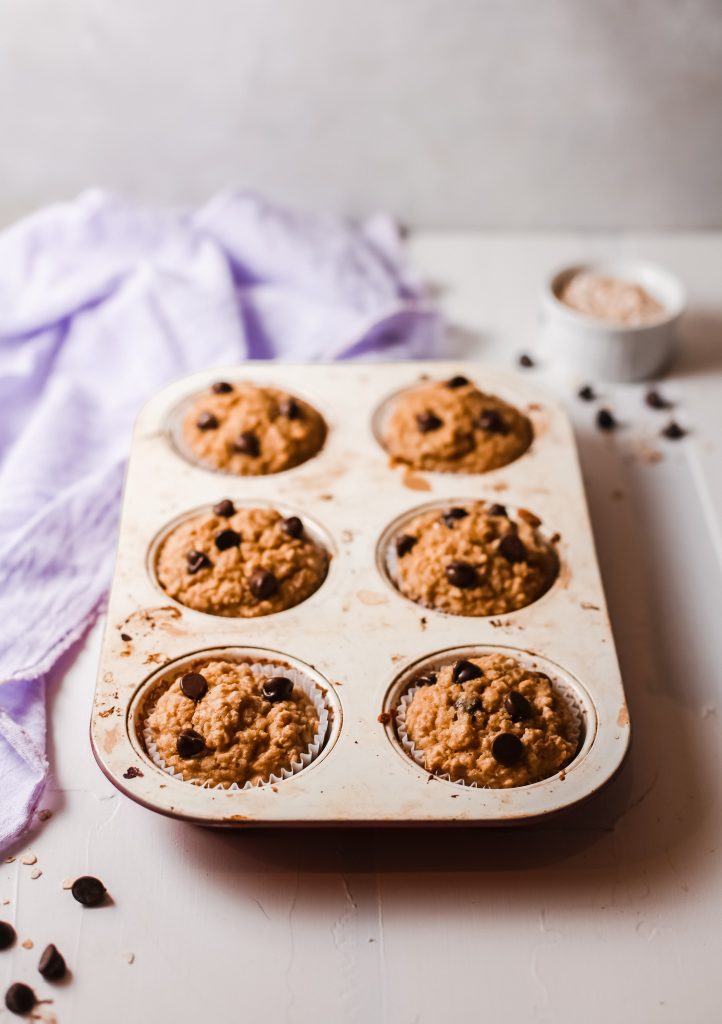 Chocolate peanut butter oatmeal muffins are super soft making them perfect for teething babies and toddlers (feel free to skip the chocolate chips if you want), they are packed with protein and are great for snacking or to serve as a quick breakfast. You can also serve them with some dalgona coffee if you're feeling extra fancy.
What Do You Need to Make Chocolate Peanut Butter Oatmeal Muffins?
What I love about this chocolate peanut butter oatmeal muffins recipe is how easy it is to throw together and customize! All the things we use to make them are pantry staples, so you probably already have everything you need on hand.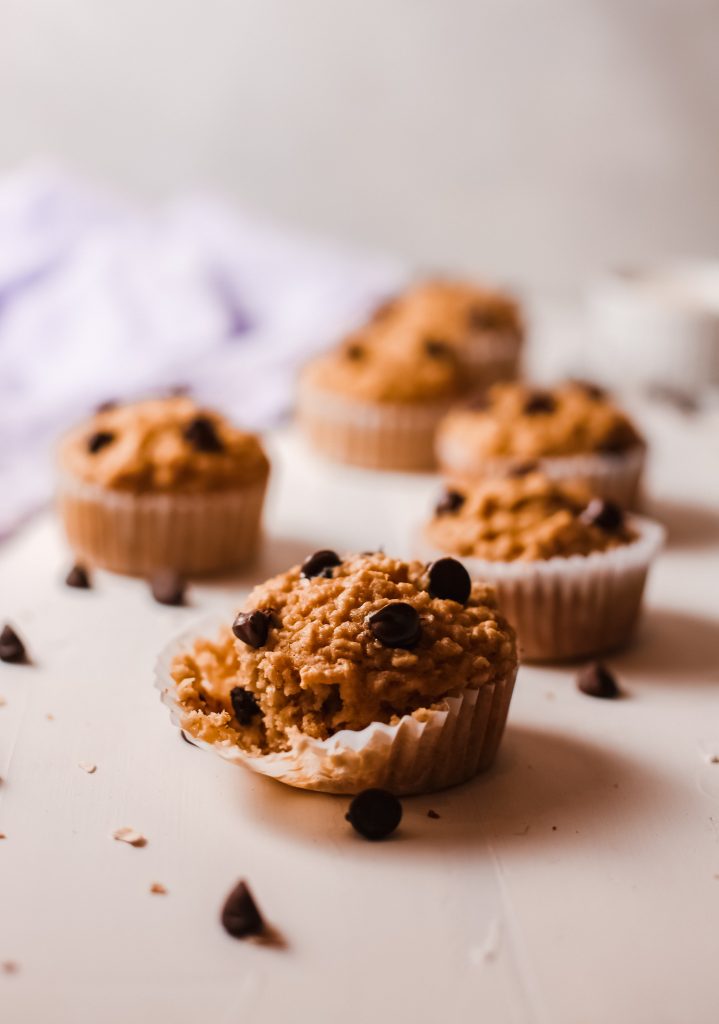 And then you can also play with all the toppings and fix-ins to include what you have, what your family loves, or what you're craving.
Oats: The base of this recipe. If you want to make them gluten-free make sure you are using some certified gluten-free oats. You can use rolled oats, quick-cooking oats, or whatever you have on hand.
Peanut butter: This is what gives peanut butter baked oatmeal cups their flavor, and also adds the little bit of fat they have (these are made sans butter or oil after all!). You can also use almond butter, sunflower butter, cashew butter or any other nut or seed butter you like.
Maple syrup: To sweeten them up! If you prefer you can use honey or agave syrup as well. Just about any sweetener that's syrup-based would work.
Milk
Eggs
Cinnamon
Vanilla extract
Baking powder
Chocolate chips: Because everything is better with a little bit of chocolate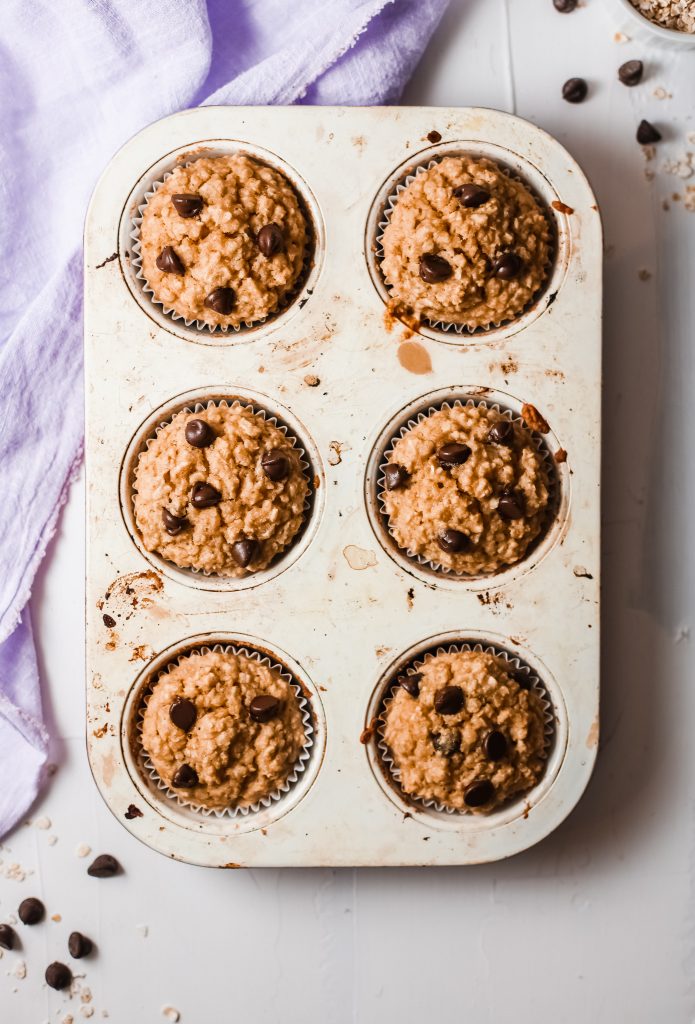 Can You Freeze These Baked Oatmeal Cups?
Yes, yes and a million times yes! Just store them in a freezer friendly bag and once you are ready to serve them, pop them real quick in the microwave or in the toaster oven.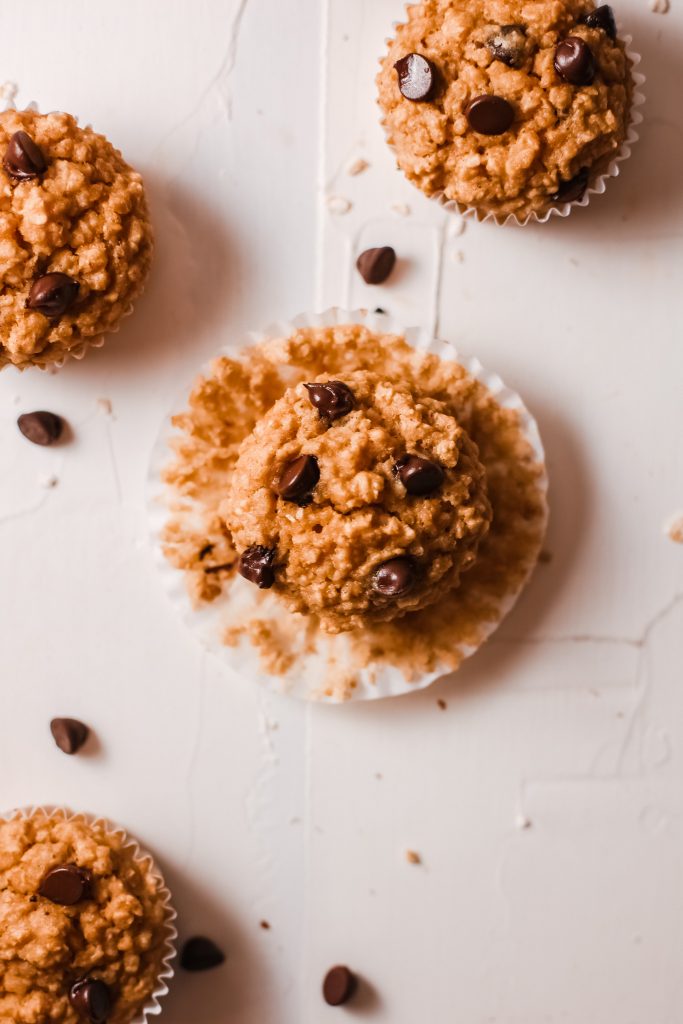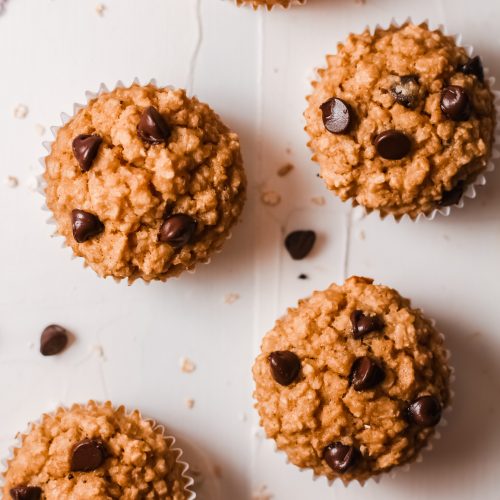 Chocolate Peanut Butter Oatmeal Muffins
Ingredients
1/2

Cup

peanut butter

2

Eggs

1/4

Cup

maple syrup

2/3

Cup

milk

1

Tsp

vanilla extract

1

Tsp

cinnamon

1

Tsp

baking powder

2

Cups

oats

1/2

Cup

chocolate chips
Instructions
Preheat oven to 350 degrees. Line a muffin pan with muffin liners and set aside.

In a bowl combine the peanut butter with eggs, milk, and maple syrup. Add cinnamon, baking powder, vanilla extract and whisk until incorporated.

Mix in the oats and chocolate chips and let the batter rest for 10 minutes.

Divide the batter between the muffin liners and top with chocolate chips.

Take to the oven and bake for 20 minutes.