What to do When You're Bored at Home Alone
Last Updated May 28, 2020
This post may contain affiliate links. Please see my full disclosure policy for details.
Have you ever had a day when it feels like there is nothing to do? I've been there. It's hard to shower, get dressed, and eat three square meals when you're bored at home.
It's time to get creative and think outside the box. Long gone are the days of sitting still and doing nothing. We're a society that likes to be active and have things to do. It's just as simple as that.
Instead of wasting time and counting down the minutes, why not think of creative outlets or ways to be productive? It's not as hard as you might think and it's even a bit addictive!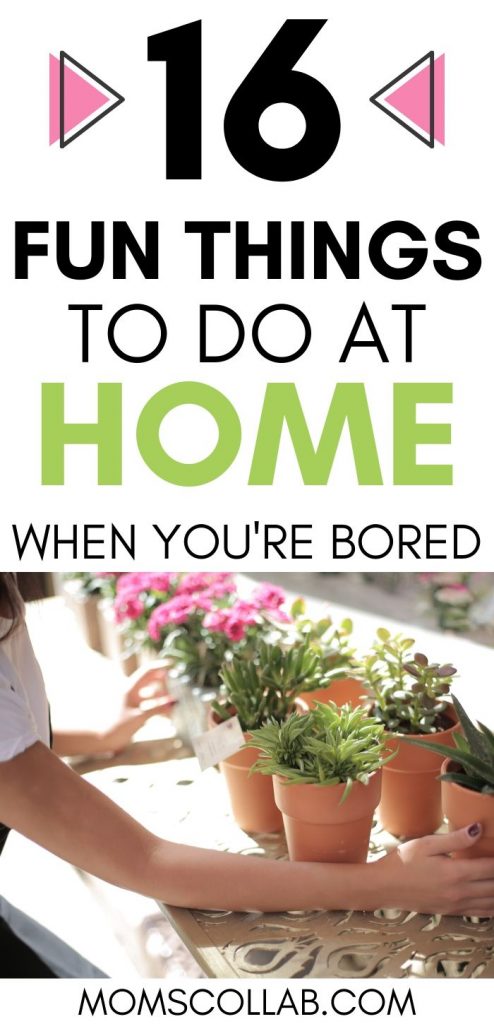 Productive Things to do Alone at Home
Did you know that it's possible to eliminate the word "bored" from your vocabulary? It's true, it's not a necessary word. Knowing and believing this from the start is an important key to your success of being able to think of fun things to do when alone at home.
1. Make Some Extra Money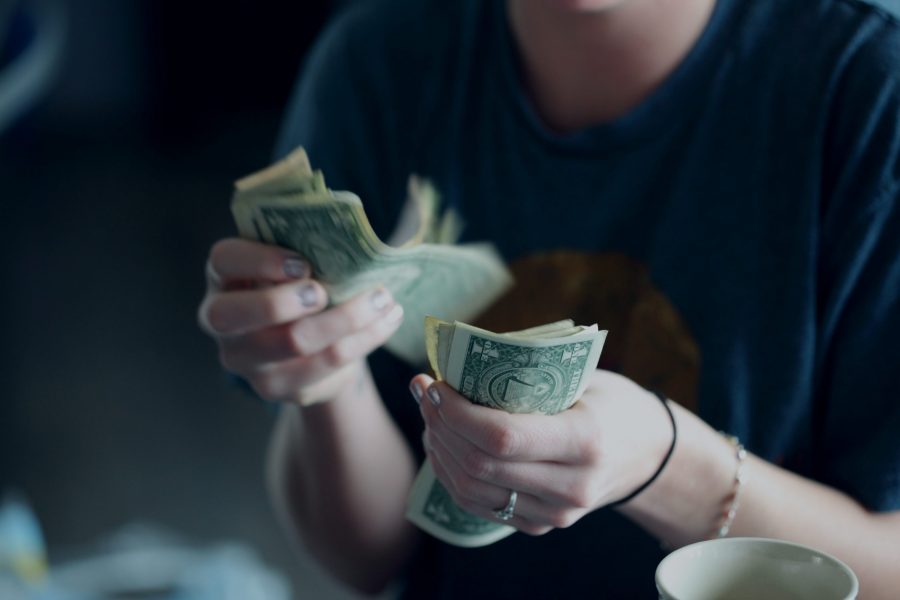 One of the easiest things to do at home if you want to make some money is to sell clothes online. You don't have to leave the house to do so. Just make certain that you're being safe and not having people come to the house to buy clothes when you're home alone. Never compromise your safety to make extra money from home.
Another simple way to pass the time when you're wondering what to do when home alone is to take surveys with no minimum payment. With a little bit of research, you can easily make some quick cash and answer some interesting surveys at the same time. There's a secret survey site that I love that allows you to make up to $140 per hour! How can you be bored while making that kind of money?
Getting a jumpstart on easy summer jobs is also a great use of time. Work on your business plan or even start to advertise a bit early to drum up your business now so you don't have to work as hard later.
2. Redecorate Your Room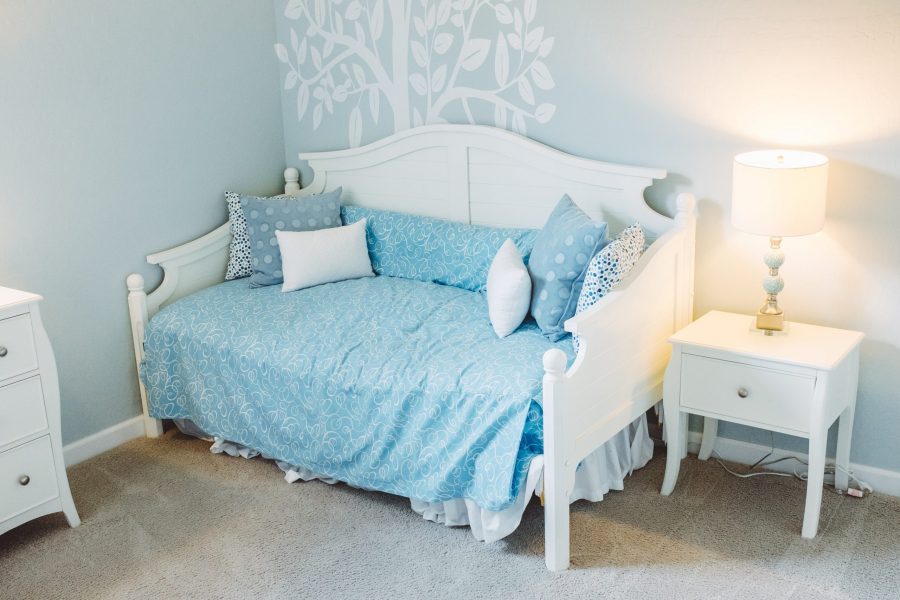 Sometimes, the easiest way to overcome boredom is to think of fun things to do when alone at home. One of the best ways to pass the time is to give your bedroom (or other rooms) a facelift! Giving your bedroom a new look can be super simple and fun. These items can help transform it immediately:
As you can see, you can put a little bit of elbow grease into your room, or not. This just all depends on how much time and effort you want to put into it!
3. Start an Indoor Garden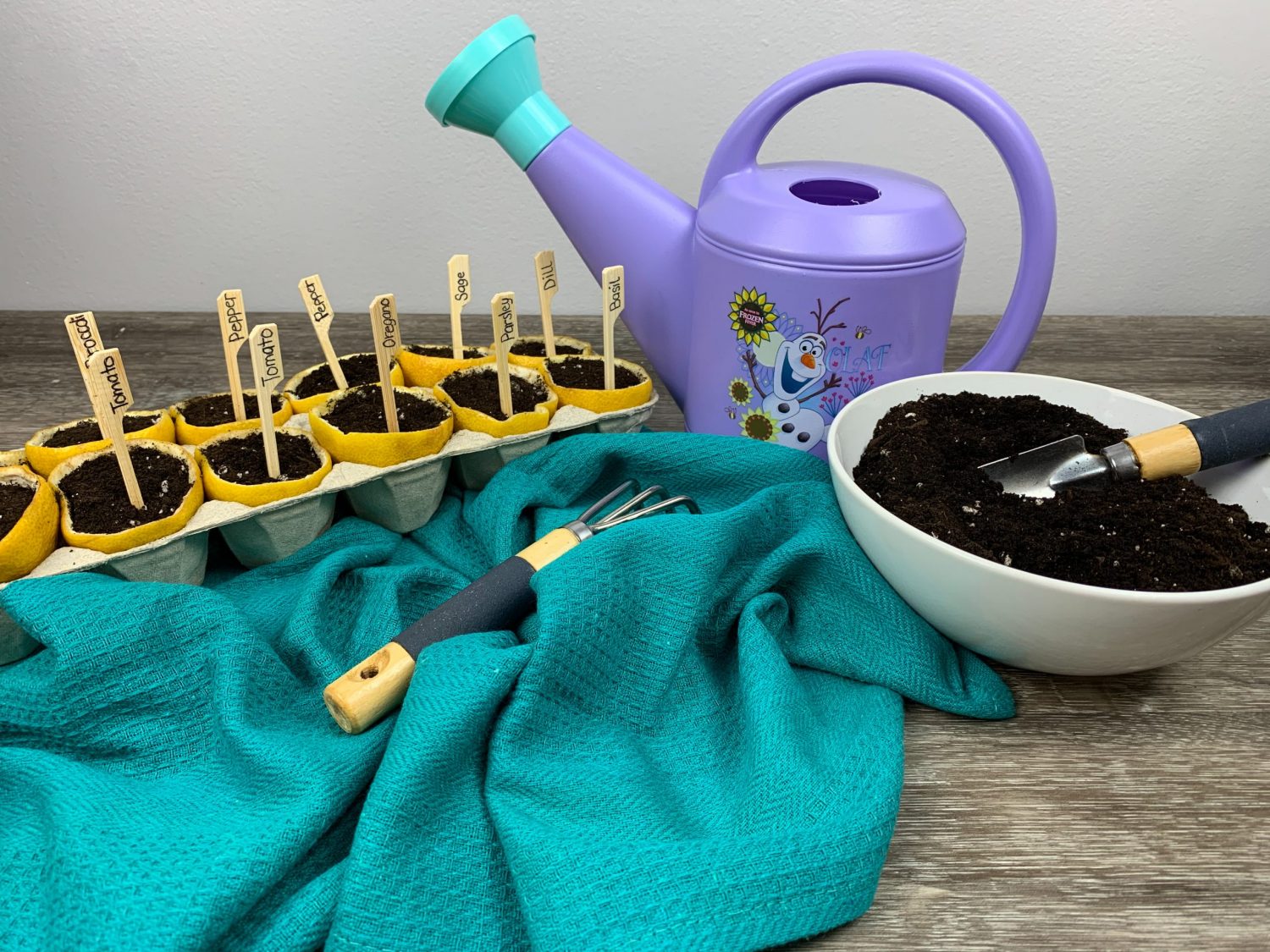 Talk about being productive! Even if it's not quite warm enough outside, you can start an indoor garden easily in a few containers. You don't need a ton of space and you can let the natural sunlight from your windows help them grow.
Plus, you'll then know that you have a "job" to do daily of watering them and taking care of them to make certain that they're on the right track.
Related: How To Use Lemon Seed Starter Kits To Grow Plants Indoors
4. Create a Bucket List for the Future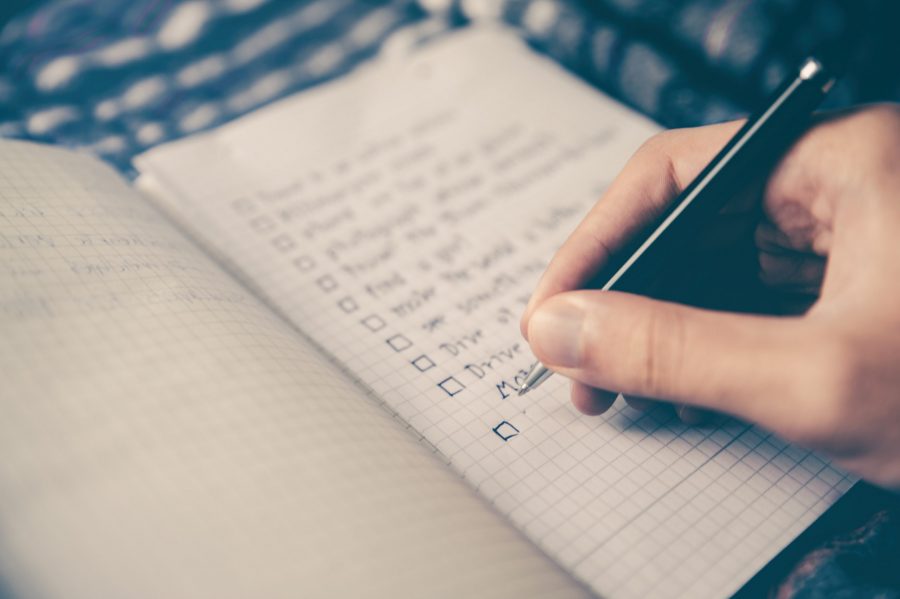 This might be the perfect time to plan out your future adventures. Being "bored" can actually stimulate the brain in ways that will make you more creative than you thought possible. Grab a piece of paper and great your upcoming bucket list for the year.
Write down all the places that you want to visit and a list of things that you want to see.
5. Start Spring Cleaning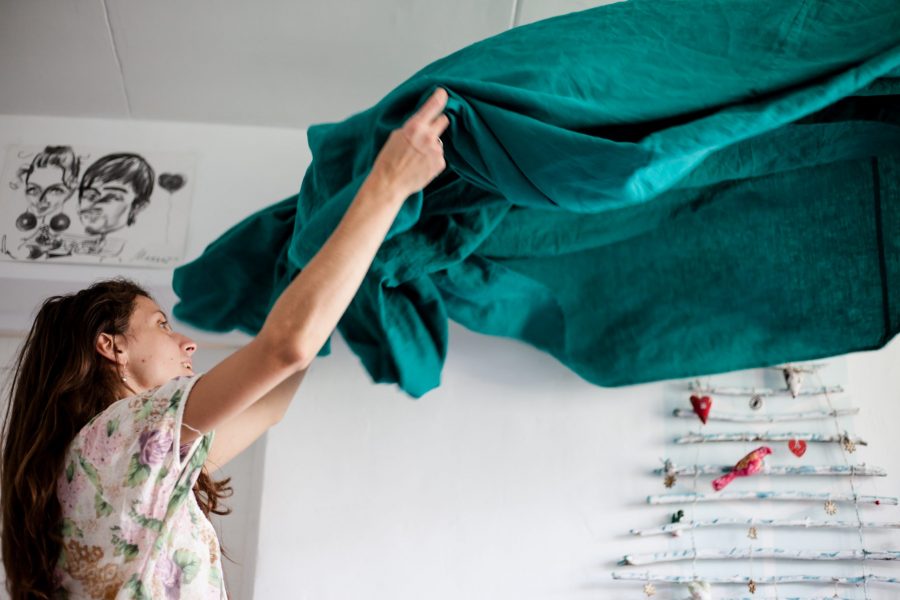 Get ahead of the cleaning game. If you're staring at the dirt and grime in your house, take the time to clean it up! Some simple places to start cleaning are:
Bedrooms
Kitchen cabinets
Garage
Basement
Storage Shed
Bathroom Shelves
Baseboards
Closets
And anywhere else that you need to declutter or organize. If it's taking up space in your brain, it's time to declutter it all the way around.
Crafty Things to do When Bored and Home Alone
You might be surprised that you can easily use craft materials you can find in your home and upcycle them to some really cool craft projects.
6. Make Stickers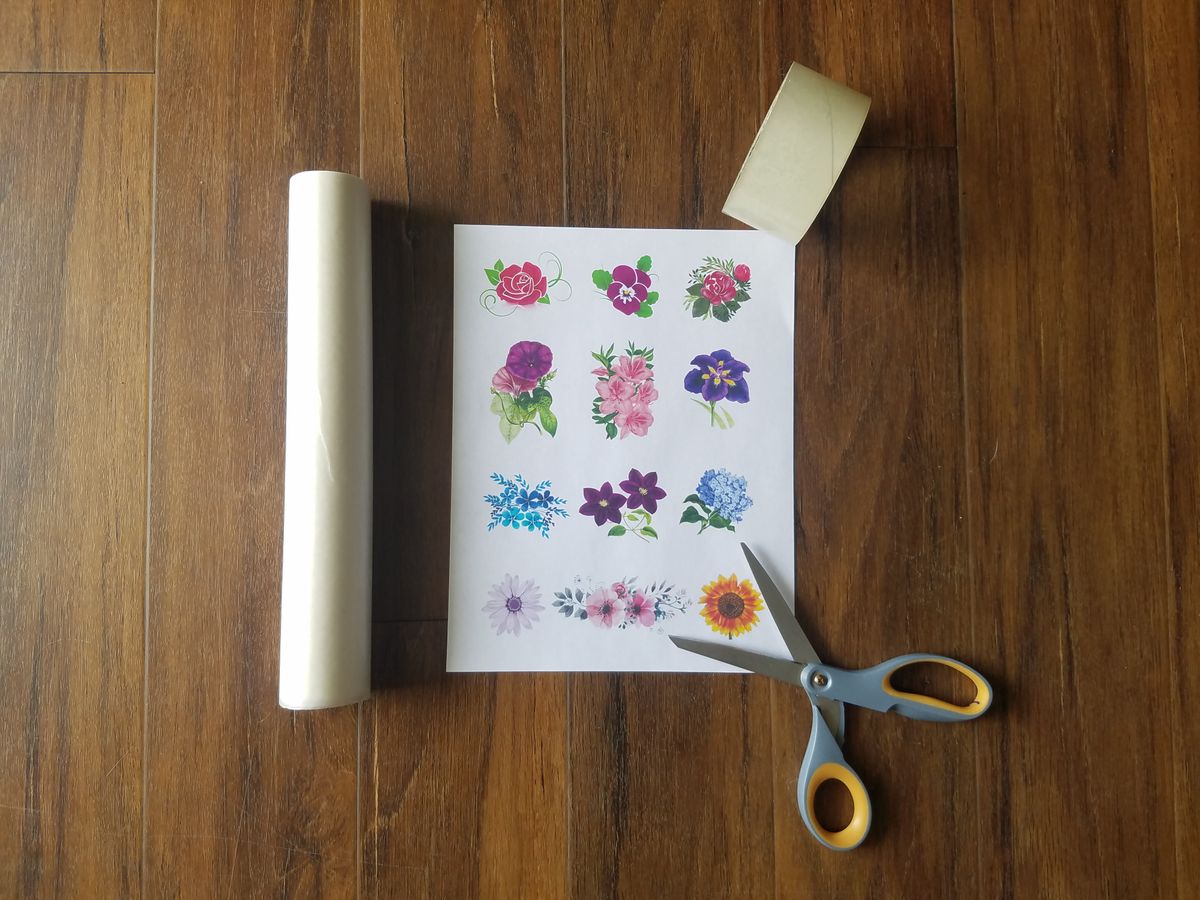 Making your own custom stickers can be a great way to pass the time when you're bored! The sky is the limit when it comes to images for your stickers. As long as you have wax paper, tape, and some fun images to cut out, you can make them. It's a relaxing way to distract yourself from the looming boredom of being at home alone.
Related: 32 Free Heart Template Printables To Cut Out, Trace, Paste, And More
7. Paint Rocks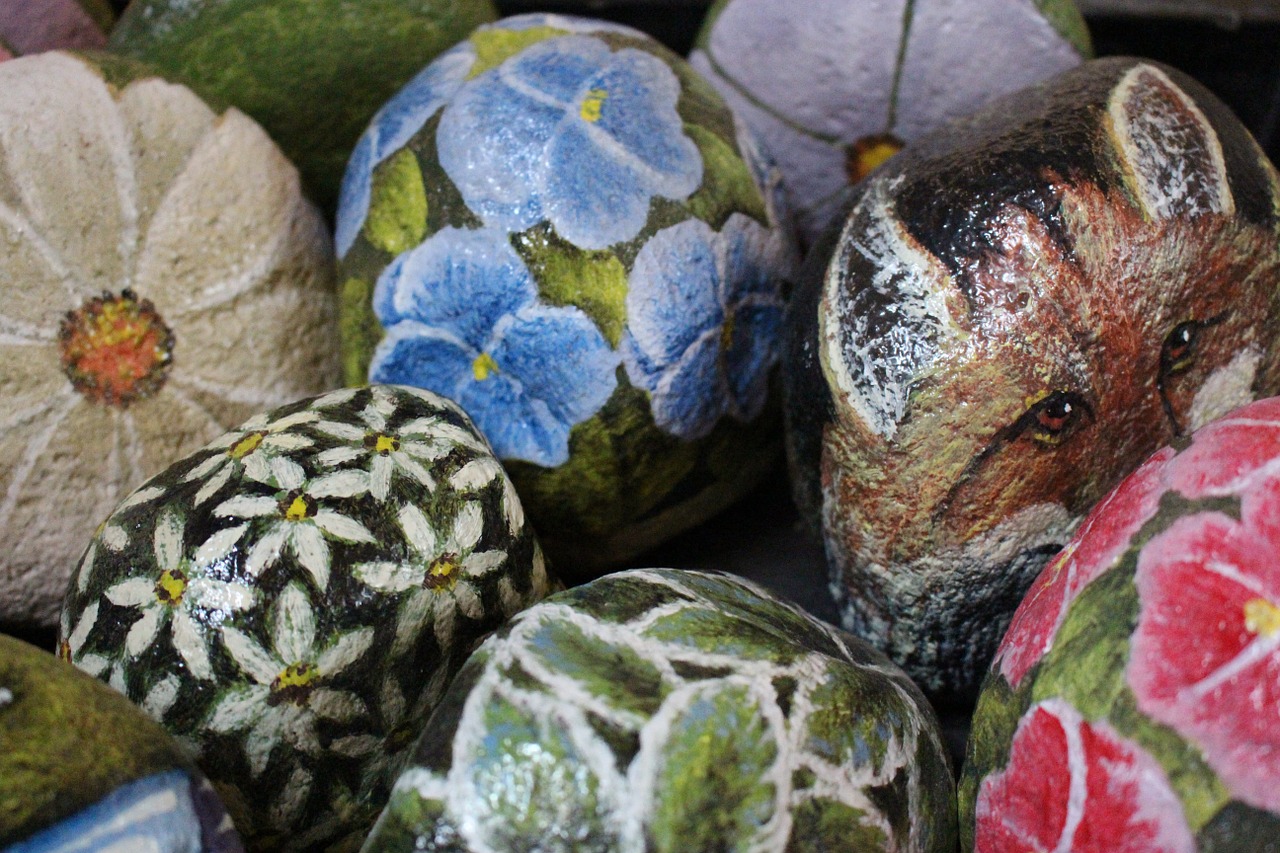 Painting rocks is not only fun but it's actually therapeutic! There's something really calming about painting, plus you're getting to make a really cool addition to your outdoor patio or rock area, too. Check out where to buy rock painting supplies and get inspired to paint.
8. Make (and Use) Some Bath Bombs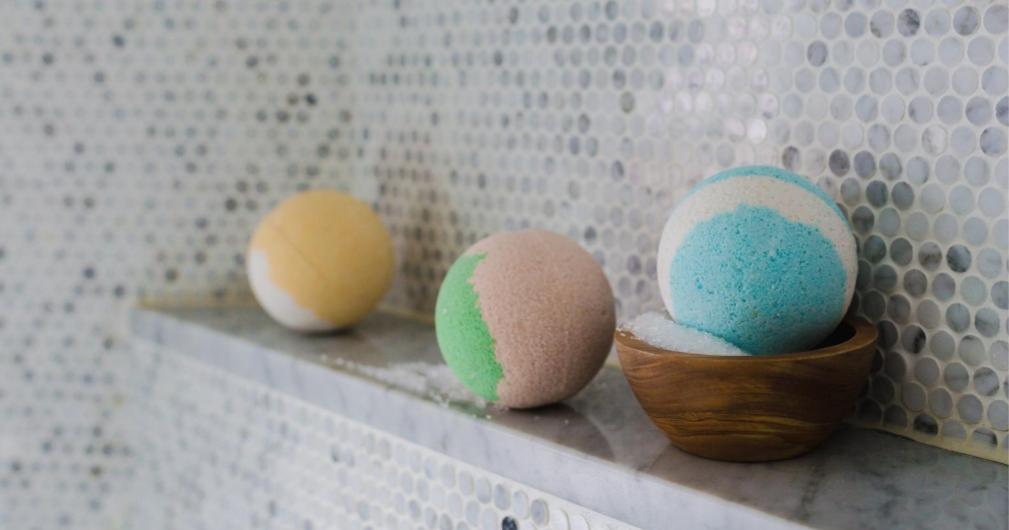 At-home spa days are the best! Making your own bath bombs really aren't all that hard and are a great way to destress, defrag, and just enjoy your time doing "nothing".
Bath bombs aren't hard to make at all and before you know it, you'll be a pro!
9. Make a Fun Treat or Two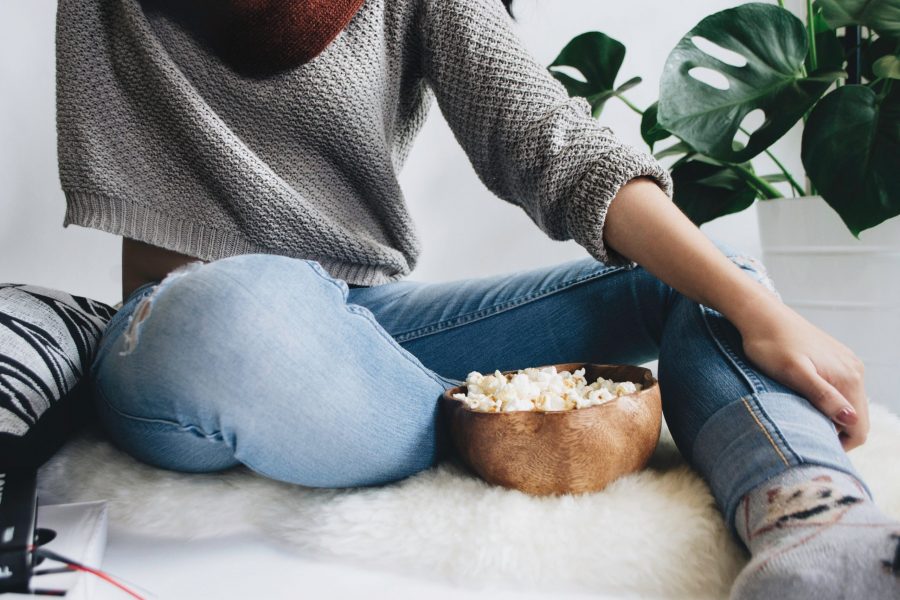 As long as you're safe while cooking, it can be one of the best things to do when bored home alone. Some simple recipes that you can easily bake or cook up are:
Those are just some of the simple baking and cooking recipes that you can try!
10. Create Homemade Bookmarks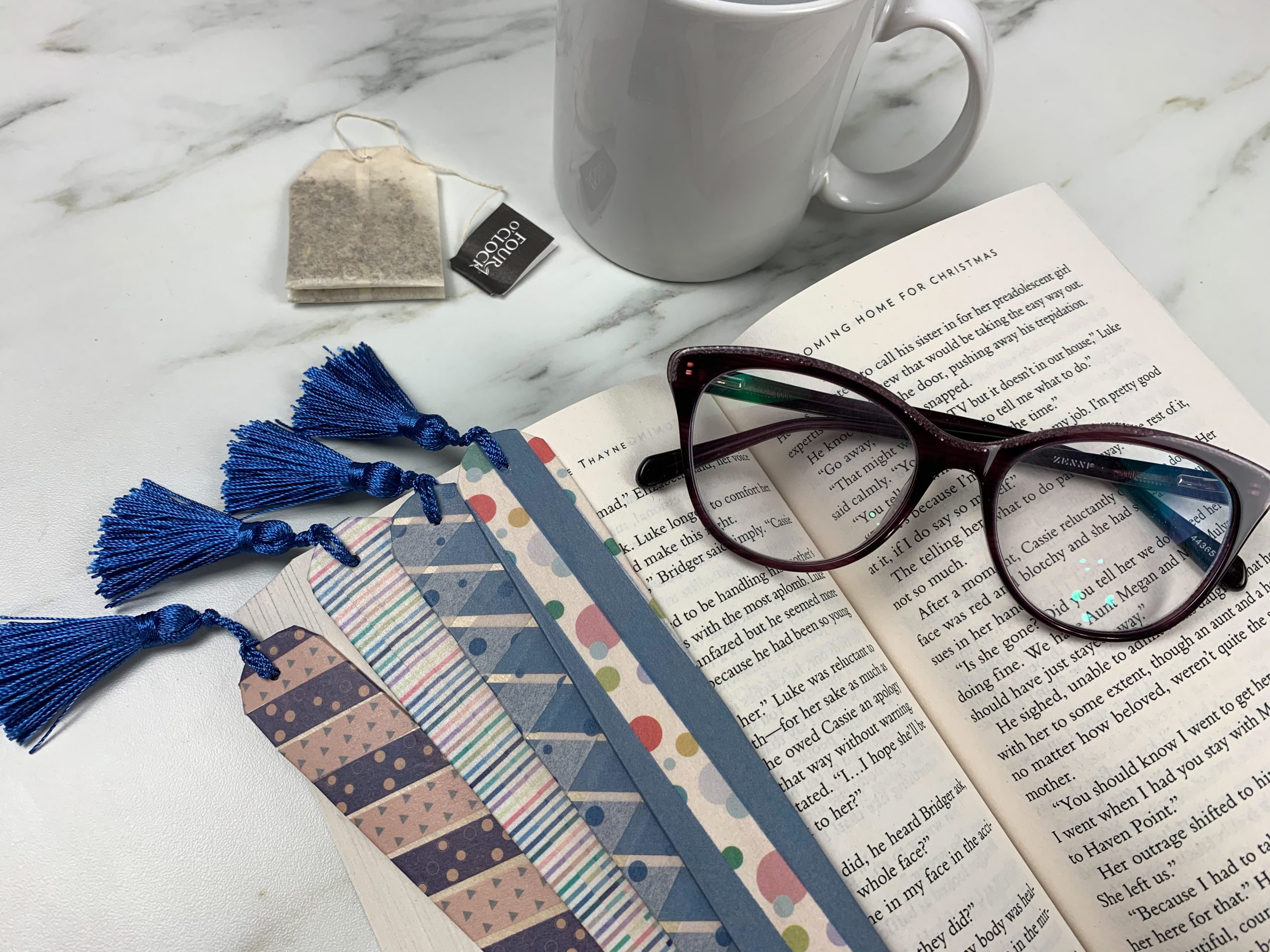 You might find yourself reading more than you thought and that means that you're going to need some fun bookmarks to mark those pages. These simple DIY bookmarks are fun and festive and will make you smile every time you crack open your book. Not only are they crazy simple to make but adding on the googly eyes makes them turn out really cute.
Be creative and have fun with these. They'll turn out however you want them to!
Educational Things to Do When Stuck at Home
When you're looking for things to do when you're alone at home, don't forget about feeding and growing your brain. With all the resources that we have available to us, you can easily learn about new subjects or pick up a hobby or two in no time at all.
11. Teach Yourself Magic Tricks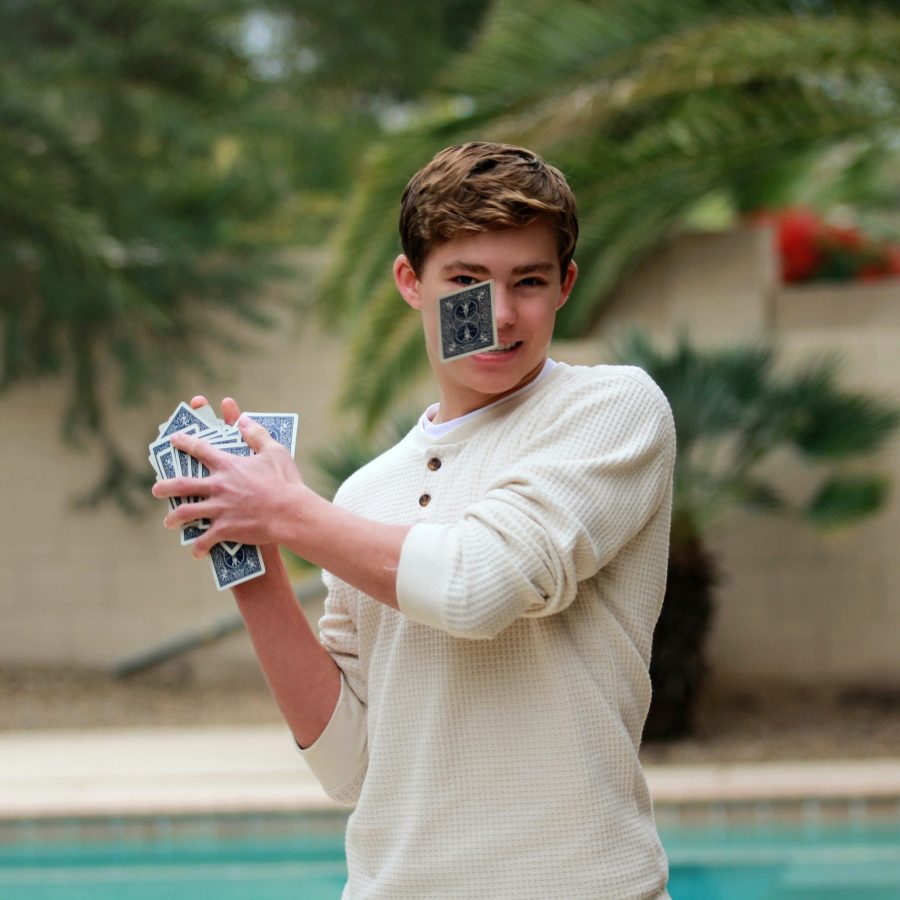 Being along is the best time to learn some magic tricks. That way when family or friends are around, you can wow them with your newfound skills. There are tons of magic tricks that are easy to copy and don't require any special trickster gear. Some use just a coin, others a deck of cards, and others just sheer trickery. Grab this super affordable magic trick book and start teaching yourself!
12. Identify Leaves and Plants In Your Yard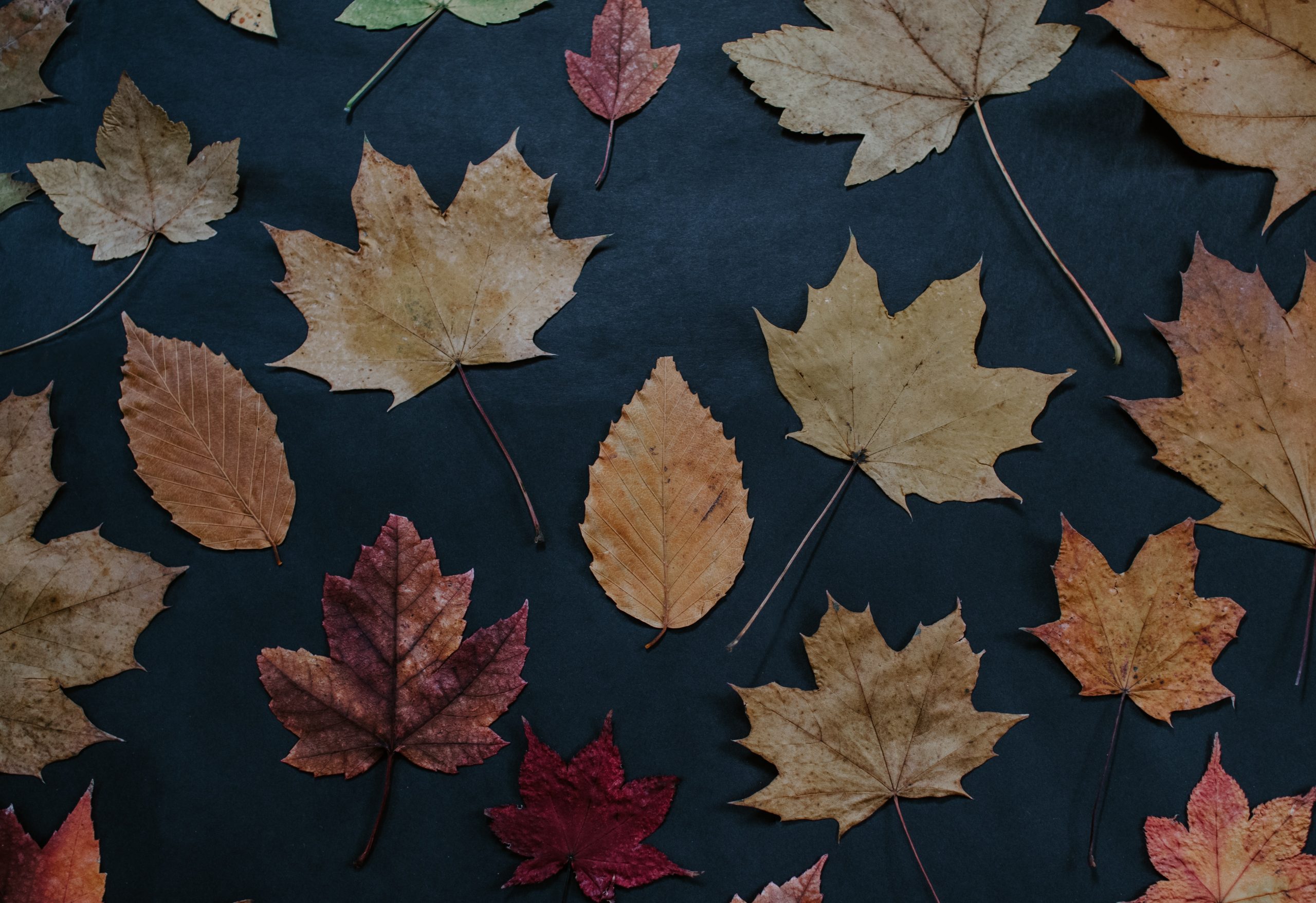 Heading out your front door and seeing what leaves and plants are in your yard is a great way to become educated. And if you have no idea where to start, this guide to different types of leaves is certain to help!
Gather up the leaves or take a picture with your phone so then you can compare and figure out what you're looking at.
13. Watch a documentary about something new
If you can stream movies, then you can also stream documentaries as well. The movie channels and streaming stations are filled to the brim with educational shows and material, just waiting for you to explore.
Fill up your cue with ideas on what you can learn about, pop up some popcorn, and settle in for a day of educational shows and clips.
14. Visit YouTube to learn a new hobby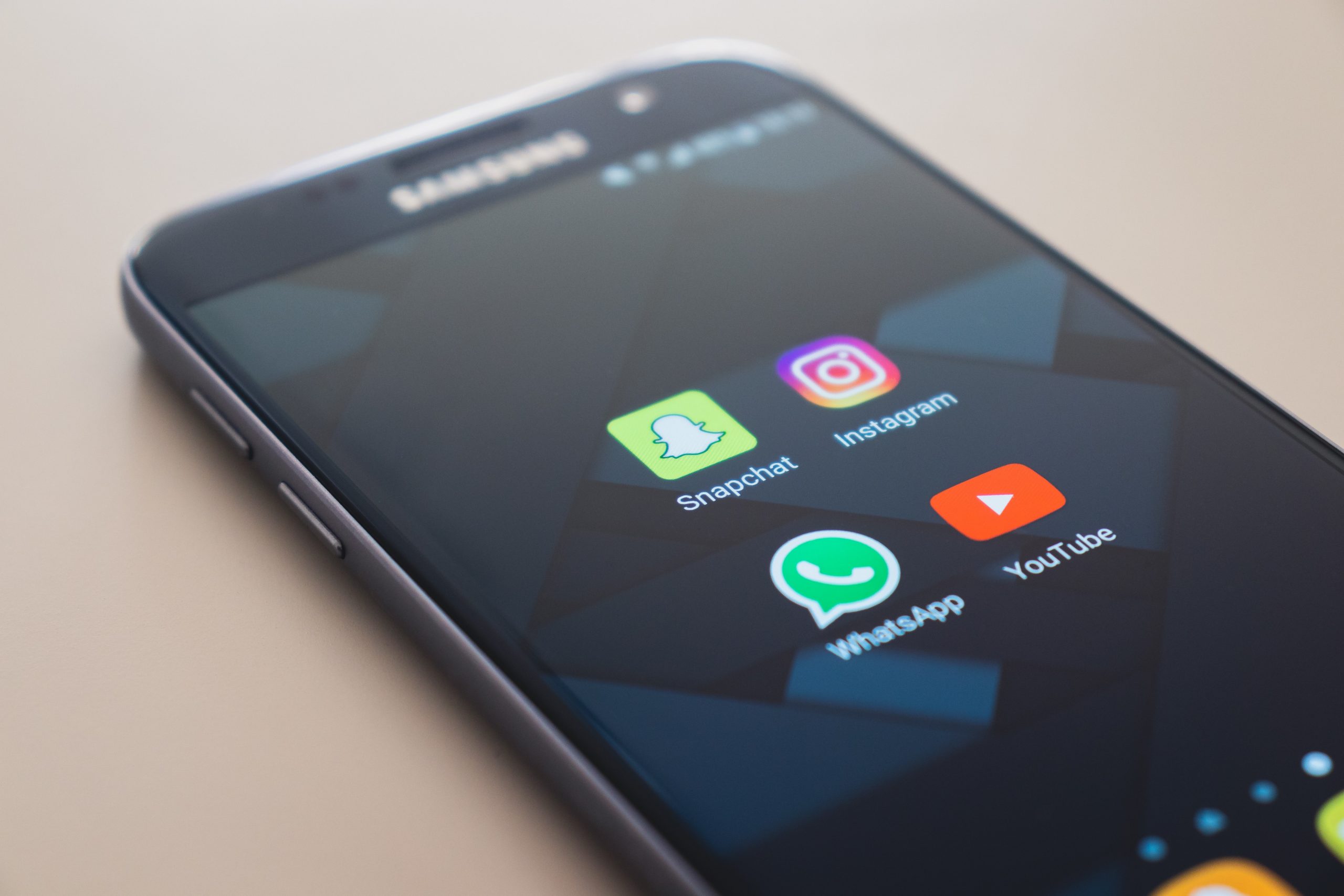 YouTube is a great resource when it comes to visualization learning and teaching that we all need and crave. Simply search for something on YouTube and then find a quick and easy tutorial that will show you how to do it. You'll be amazed at how you can easily pass by the hours when you're filling your brain full of knowledge.
More Fun Things to do When Alone at Home
Even though this post is all about great ideas of how to not be bored when home alone, there are still a few other things that you need to keep in mind. Because when it comes down to it, you might be spending more time at home than you previously thought so it just makes sense to have a vault full of great ideas that you can use when needed.
15. Have a Disney Movie Marathon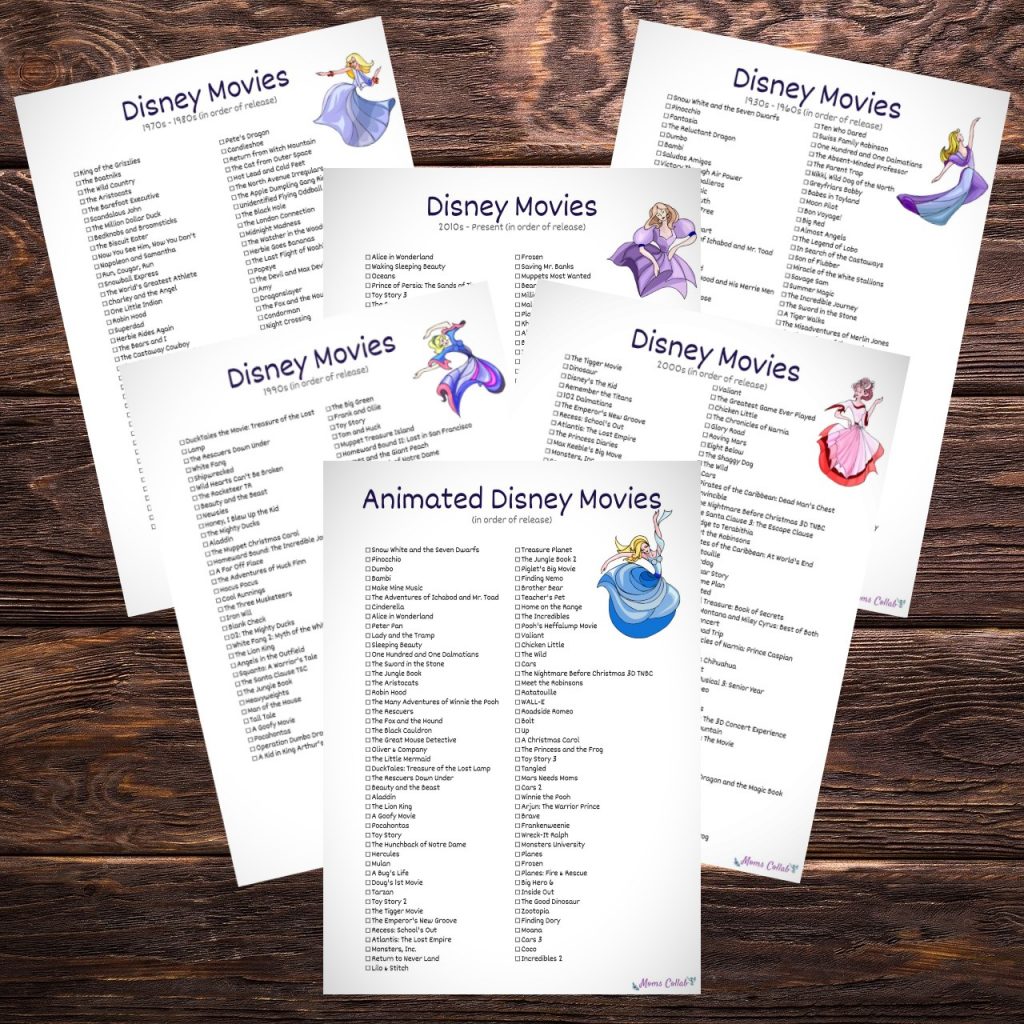 Probably one of the best ideas ever is to grab a blanket and snuggle up watching Disney movies. It's the perfect way to kick up your feet and not have to worry about the stresses of the world. For a list of Disney movies, check here to get all the scoop!
Related: 88 Animated Disney Movies That You Need To Watch
16. Start a Journal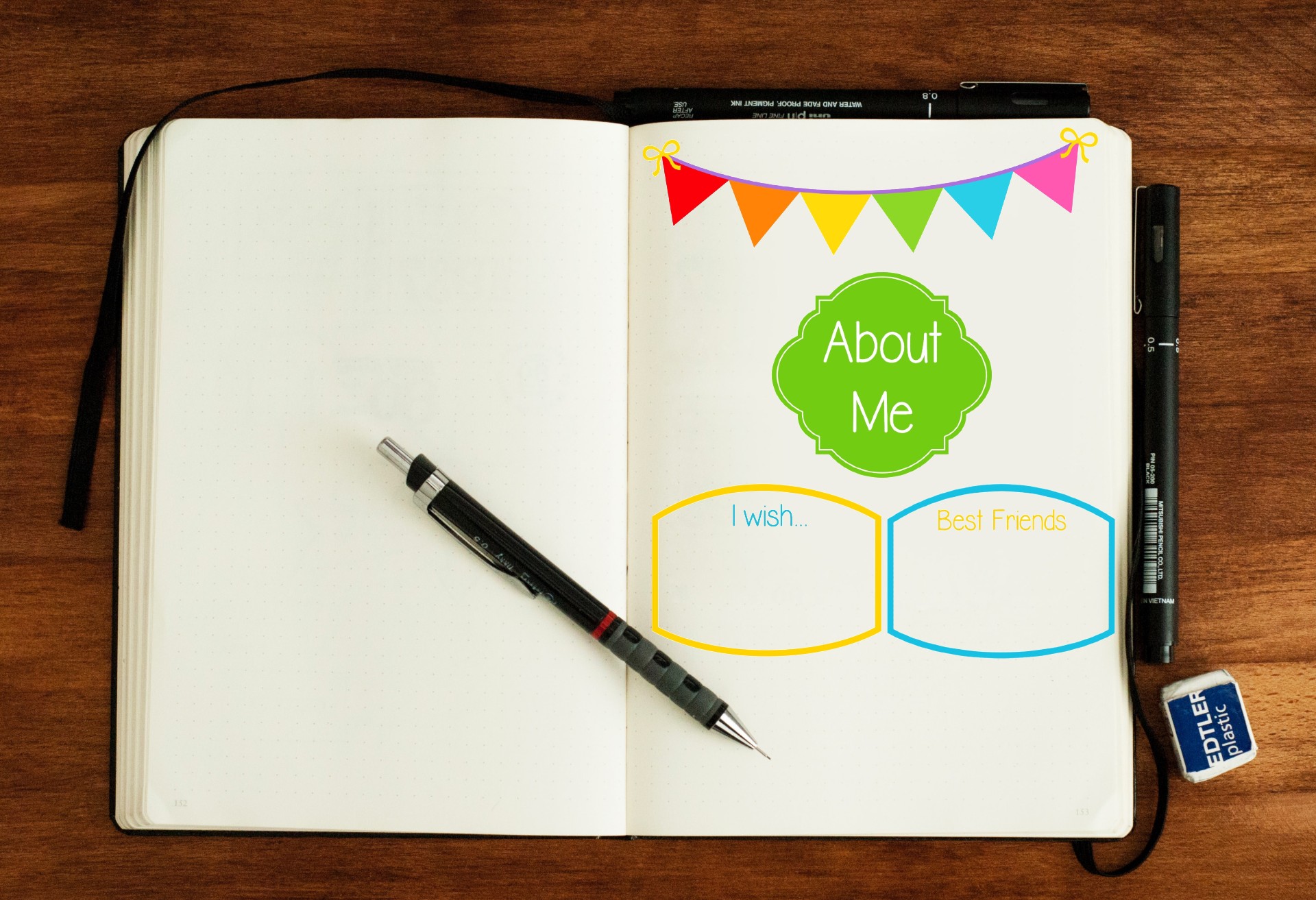 With a printable journal starter kit, you can dive right into something fun that will turn into an ongoing project. Journaling is a fantastic way to grow your writing skills, sort through your thoughts, and just reflect on your day. Don't knock it until you try it!
Related: The Best Journal Starter Kit To Inspire Your Kids To Write
17. Video call your family and friends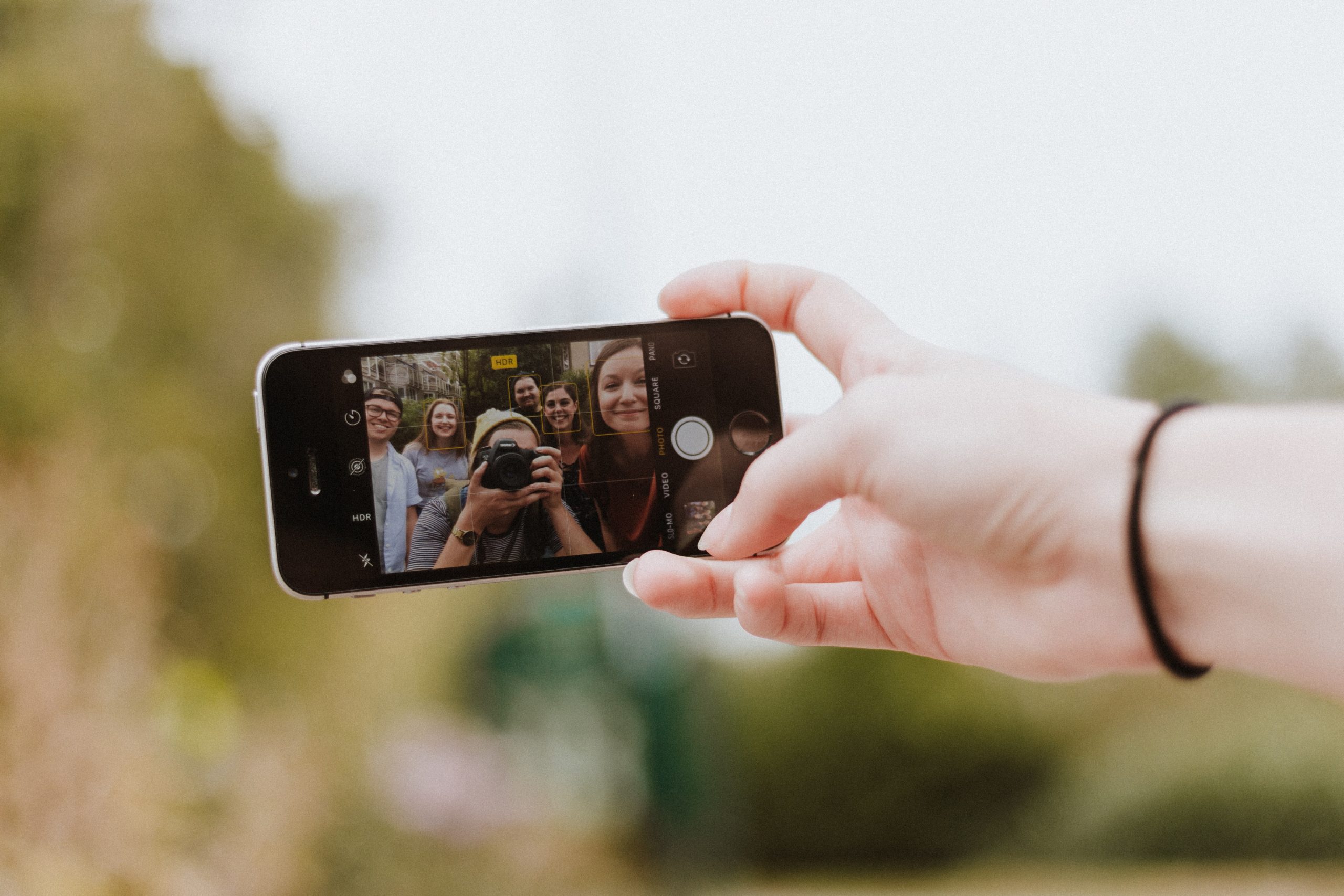 Just because you're home alone doesn't mean that you can't keep company with others. Use your technology and call up anyone and everyone that you want to talk to. It's a simple way to not feel bored or alone and easily connect with others.
This could also lead to video challenges like dance-offs and even karaoke!
Related: How to do an Indoor Scavenger Hunt
Being Stuck at Home Alone Doesn't Have to Be Boring
As you can tell from this massive list of fun things to do at home, being alone doesn't have to be dreadful at all. In fact, if you play your cards right, it can be a great time to recenter, refocus, and have some great quality fun.
Everything on this list can easily be done alone and is certain to provide you hours upon hours of activity. Have fun trying new things and getting outside of your own head to allow yourself to have a fun time in the comfort of your own company.