How to Make an Easy DIY Tic Tac Toe Game With Pipe Cleaners
Last Updated Apr 21, 2020
This post may contain affiliate links. Please see my full disclosure policy for details.
Tic tac toe, three in a row. Try this easy diy tic tac toe project with the kids and watch as they battle each other on the table, the floor or couch.
This quick kids activity allows more creativity and hands on preparation than the simple paper and pen tic tac toe game. Though the same rules apply and the object is to get three in a row, if you make your own tic tac toe game, it is likely to be played and enjoyed far more.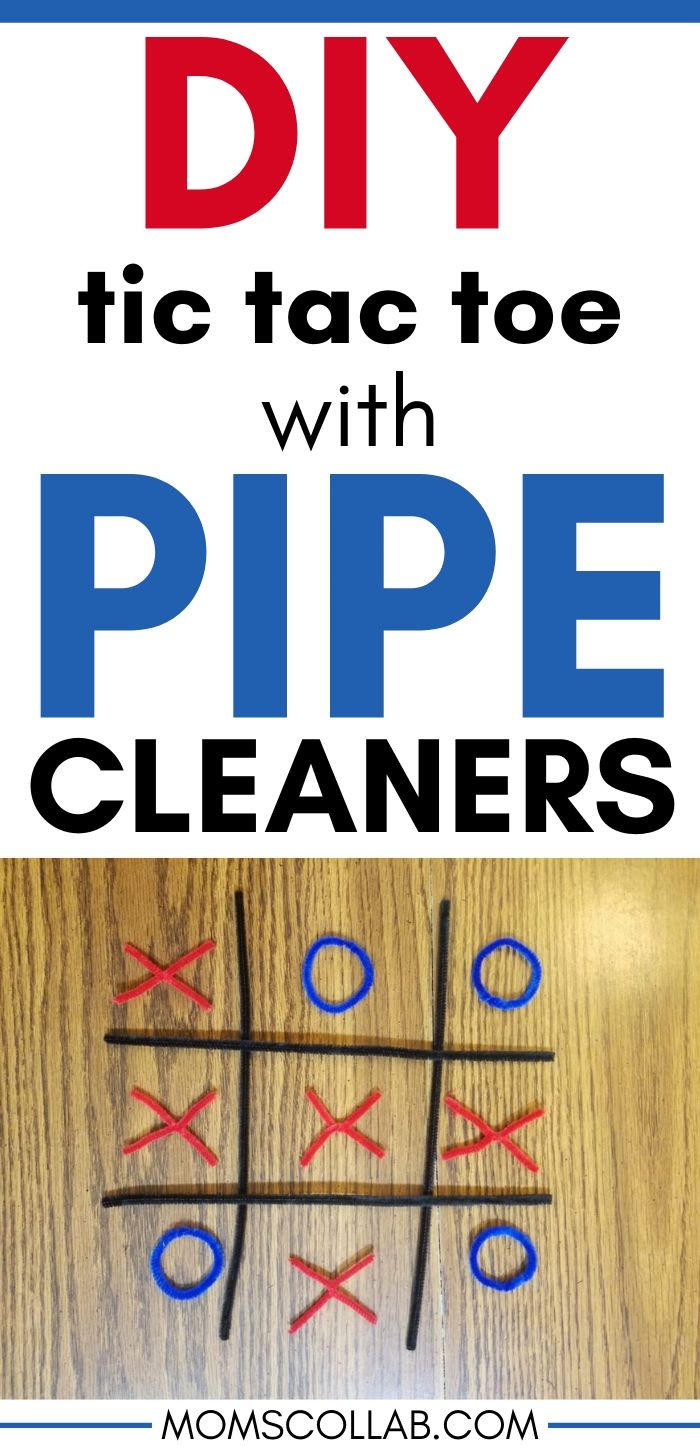 Related post: List of Pipe Cleaner Crafts, Activities and Games
diy tic tac toe
Simple yet addicting, tic tac toe can be played over and over as two players go head to head in table top battle. Try to outsmart your opponent by placing your Xs or Os three in a row.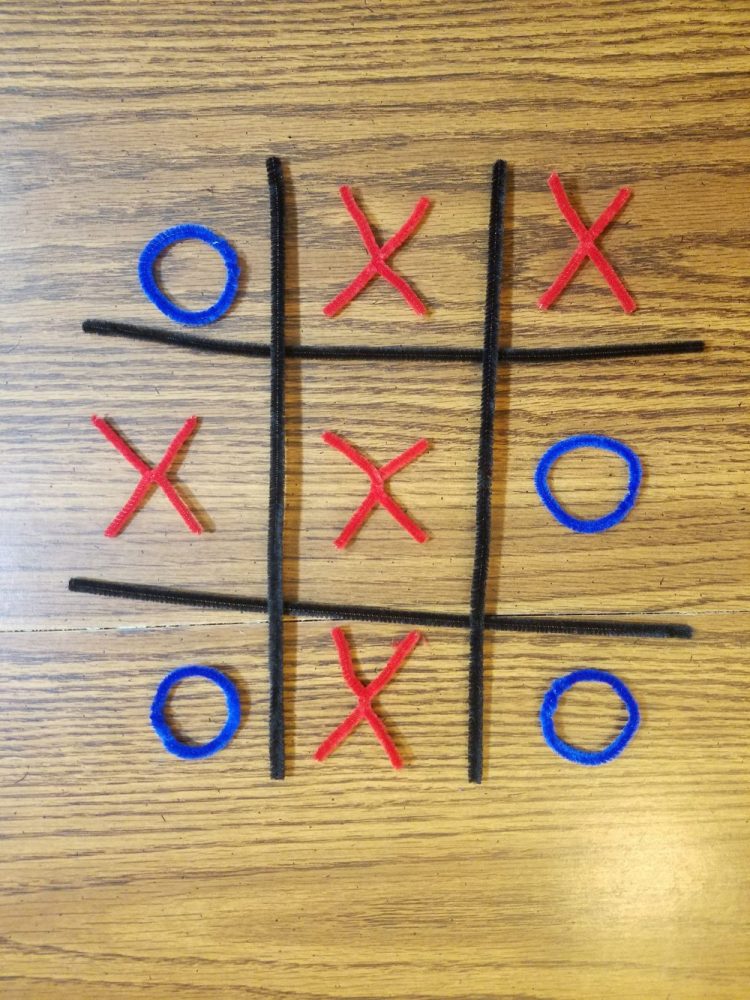 Related post: List of Indoor Activities for Kids
diy tic tac toe supplies
4 black pipe cleaners
3 red pipe cleaners
3 blue pipe cleaners
wire cutters
how to make your own tic tac toe game
1. Lay your black pipe cleaners in a grid formation. Two pipe cleaners parallel with the other two crossed over top parallel.
2. Cut all three red pipe cleaners into quarters (fold in half and cut, then fold in half again and cut).
3. Lay one quarter piece of red pipe cleaner over another in the shape of an X and twist them together.
4. Do the same for 5 total X's.
5. Cut all three blue pipe cleaners in half.
6. Shape 5 halves into O's
7. Enjoy playing with your diy tic tac toe over and over!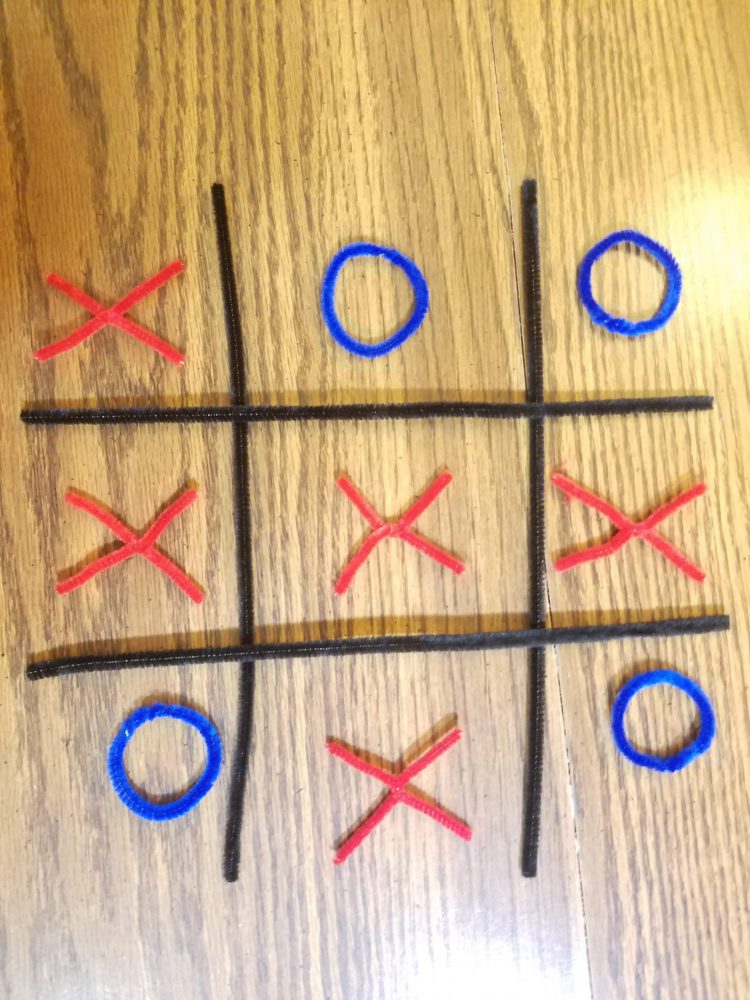 8. Optional: if there are more than two people, have tournaments and see who can win the most games.
Tic Tac Toe Pipe Cleaner Games
There are many creative ways to have fun with pipe cleaners, but tic tac toe is one of the quickest and easiest pipe cleaner games we know!
How about you? Have you played tic tac toe lately?
Try this diy tic tac toe project with your kids and let us know how it went in the comments below!