Easy Slime Recipe with Borax and Glue Is A Favorite For Kids!
Last Updated Jun 18, 2021
This post may contain affiliate links. Please see my full disclosure policy for details.
Using only two common household ingredients, your kids can enjoy hours of playtime with this super easy slime recipe with borax and glue. Food coloring can be added for a special touch, but is not required!
Finding this for kids to do when stuck at home can be a pain. The clutter of toys lose their attraction, the dusty games go unnoticed and no one wants to watch TV all day long.
That's why we love to make this easy slime recipe with borax for the kids to enjoy! It's so quick to whip up and the kids can play with it time and time again.
Related post: List of Indoor Activities for Kids
Our Top Offers for Immediate Fun!
Paper Dolls - Spend hours coloring, cutting, and dressing paper dolls with this huge printable kit.
Math Bingo - Make learning mathematics fun for everyone with this complete kit of bingo boards, equations, answer key, and instructions.
Scavenger Hunts - Keep the kids busy for hours with these unique indoor scavenger hunts for kids of all ages.
Slime Recipe with Glue
Though it's rare that a household will be without glue or borax these days, it does happen. You can purchase these items locally or order online to have them shipped to your door and ready to go.
Once you have a stash of glue and borax, you can make slime with your kids (among other recipes and crafts) over and over!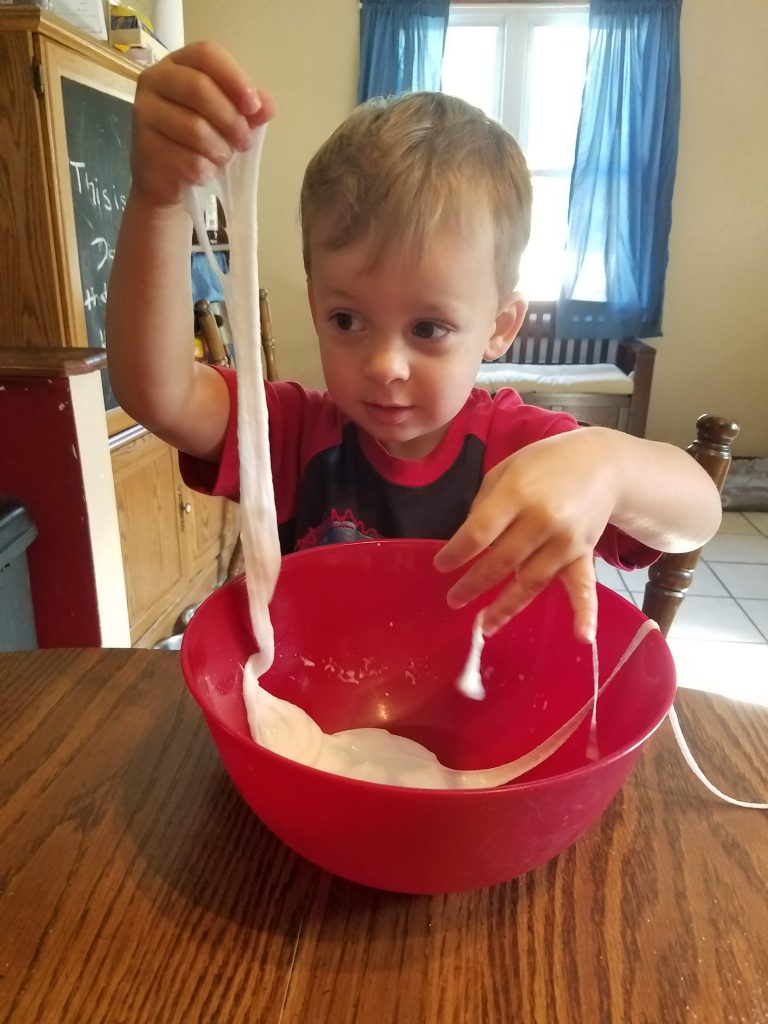 Slime Recipe Ingredients (for Two Kids)
Slime Recipe with Borax
1. Thoroughly mix 1/2 bottle of Elmer's white glue (2 oz.) with 1/2 cup of water in a large mixing bowl.
2. Add 1/2 cup of borax and mix evenly. The mixture will immediately start turning to slime so don't delay!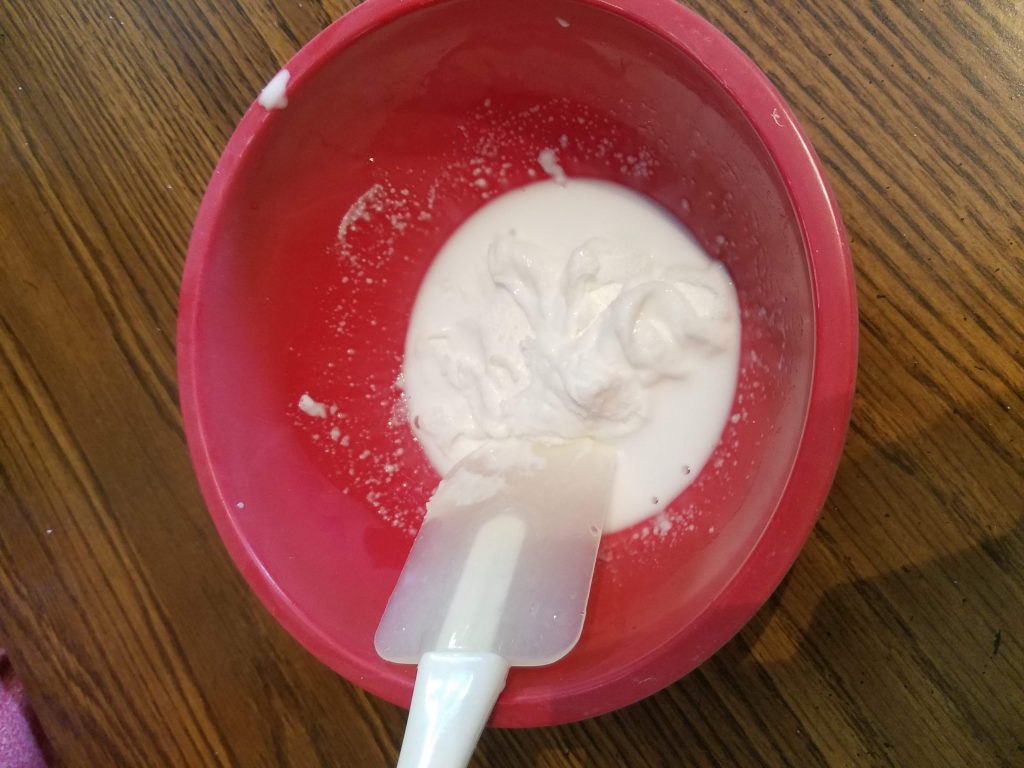 3. Add 2 to 3 drops of food color, or leave it white.
4. Play with slime in the mixing bowl to keep everything clean and tidy!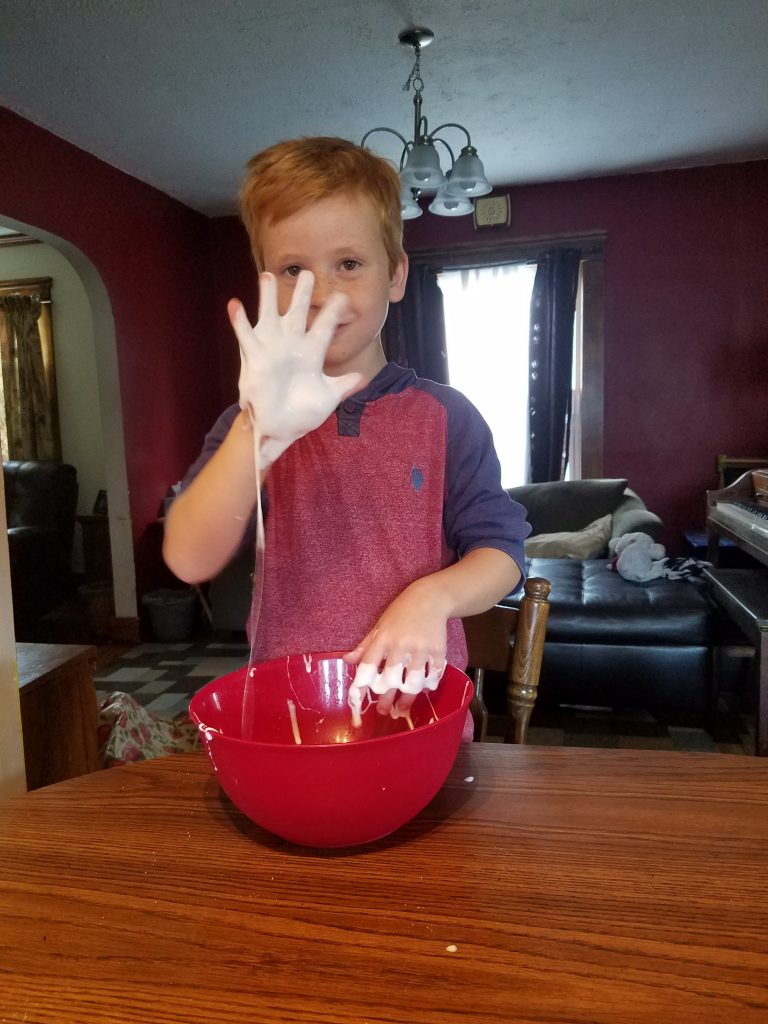 Easy Slime Recipe
This easy slime recipe is perfect for last minute hands on activities for kids. It's also a great science experiment that can thwart boredom on a cold or rainy day indoors!
We enjoyed this gooey slime mixture and even saved our spoils for another rainy day. Simply place the slime in a sealed container and store it in a room temperature space.
After 7 days in an air tight container, we were able to play with the slime as if it were newly made!
Have you tried this easy slime recipe with borax and glue yet? Let us know your thoughts in the comments!