Halloween Tic Tac Toe DIY Kids Game for Play or Decoration
Last Updated Jul 07, 2019
This post may contain affiliate links. Please see my full disclosure policy for details.
Halloween tic tac toe is a fantastic craft for kids that doesn't involve gooey pumpkin guts (though we actually love those too).
We put together some fun Halloween games for kids and this Halloween tic tac toe is certainly one of our favorites. Players go head to head with these cute pumpkin versus ghost painted rocks.
Even more than a Halloween game to play during the fall season, this tic tac toe game makes a great craft for busy and artsy fingers. This game board with ghost and pumpkin painted rocks was a fun experience creating!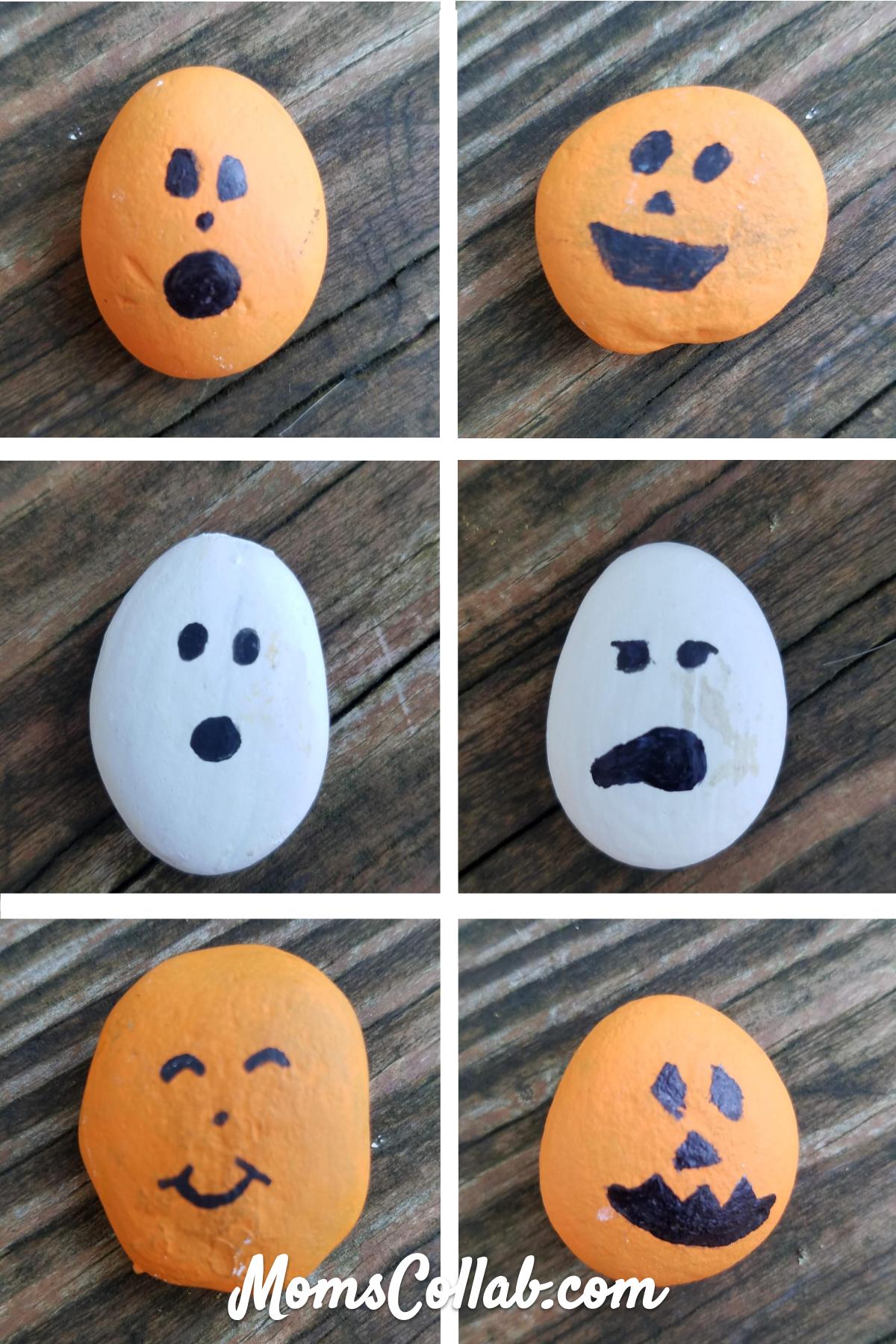 Related post: How to Make a Halloween Spider and Web with Pipe Cleaners
Painted rocks are an ongoing fad that we enjoy using in our various diy games and activities. This diy tic tac toe game can be created as a gift or party game in different themes for any holiday.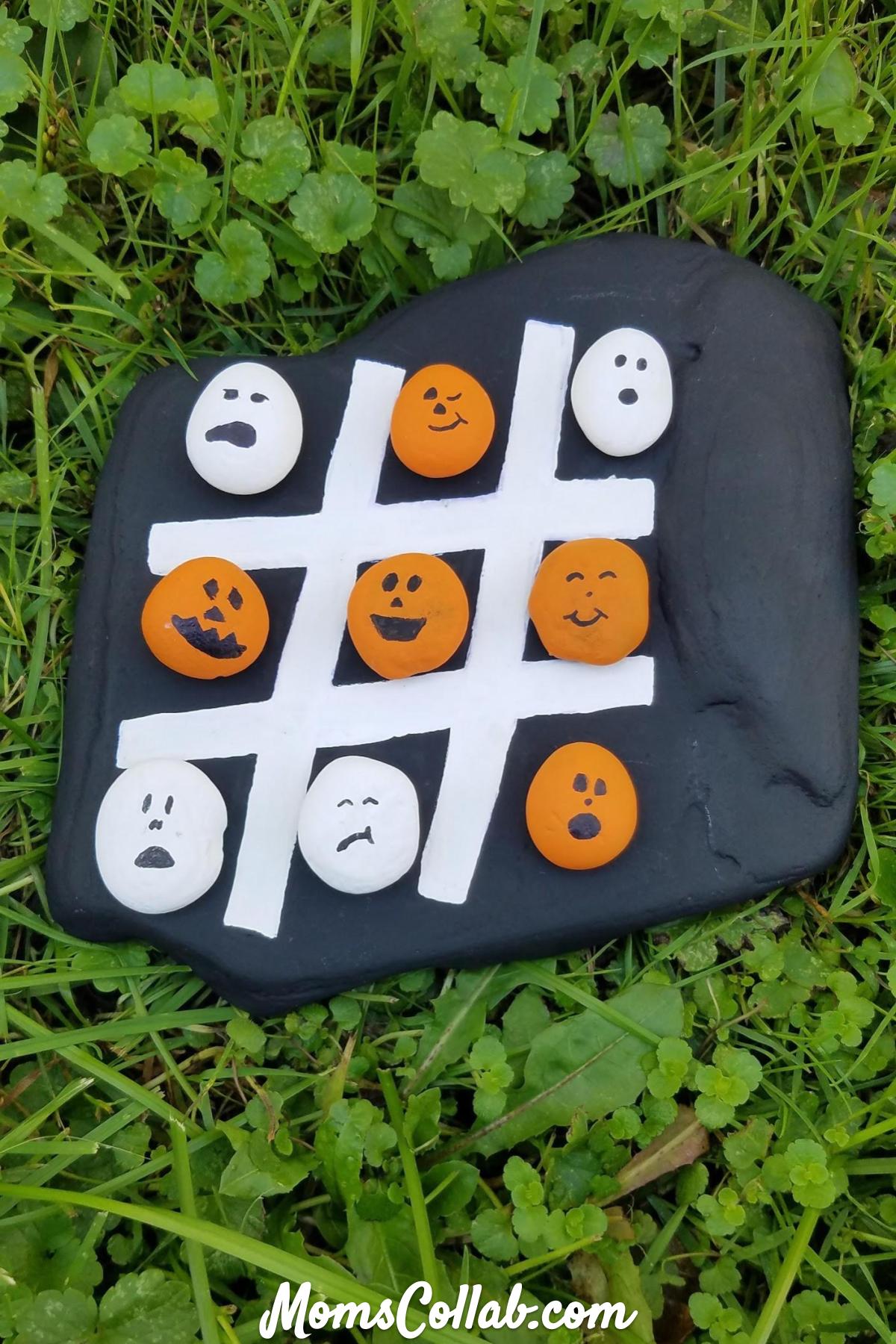 Halloween Tic Tac Toe Supplies
10 small flat rocks
1 medium flat rock
Tooth picks
Rock paint (we use acrylic)
Sealant (for preservation)
*Once you purchase the paint brushes, rock paint and sealant, you'll be glad you have them for future projects! Rock painting is addicting.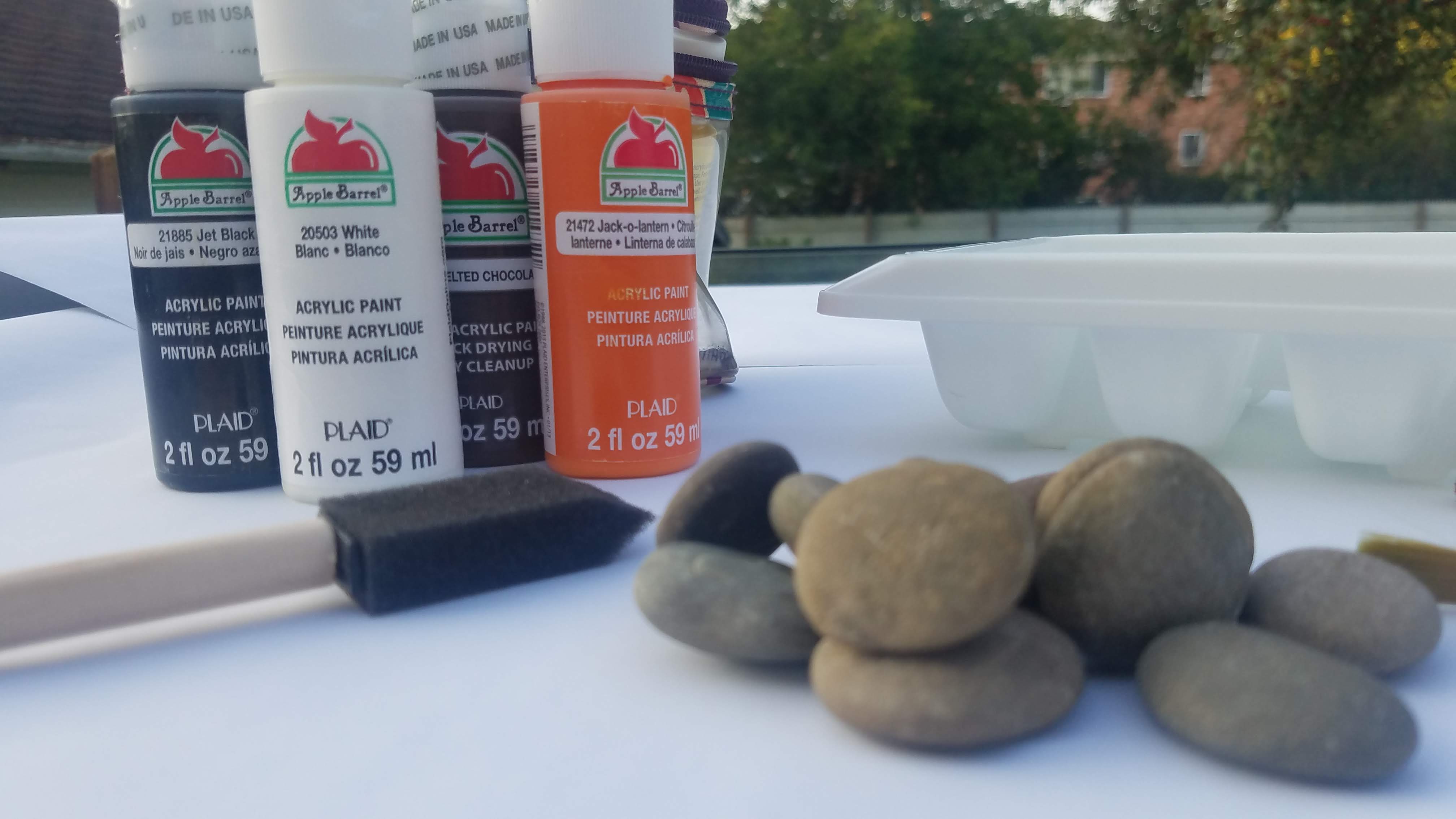 How to make a Halloween Tic Tac Toe Game
This adorable Halloween tic tac toe board with game pieces was made entirely of painted rocks.
1. Choose your 10 game piece rocks along with your flat rock that will fit the game board.
2. Paint 5 small rocks white and 5 small rocks orange. After completely dry, repeat for a thick coat.
3. While waiting for the small rocks to dry, paint your game board black. Allow this to dry completely and add a second layer for a thick coat.
4. Paint funny faces on your white ghosts and orange pumpkins using tooth pics.
5. Paint the tic tac toe board onto your medium sized flat rock using a paint brush. You can first outline your board using a pencil.
6. Once the board and game pieces are dry, seal with mod podge to preserve. Even if these painted rocks are not going to be outdoor, they will need to be sealed. Excessive handling will begin to smudge or remove the paint if sealant is not applied.
7. Play Halloween tic tac toe over and over again and enjoy for many seasons to come!
Halloween Games for Kids
Trick or Treating is not the only fun that kids can have on Halloween. Enjoy the fall season and create lasting memories with this fun diy Halloween game / craft!
Halloween tic tac toe is a classic game that can be played again and again. Let us know in the comments if you've created a diy Halloween game you'd like to share with us!