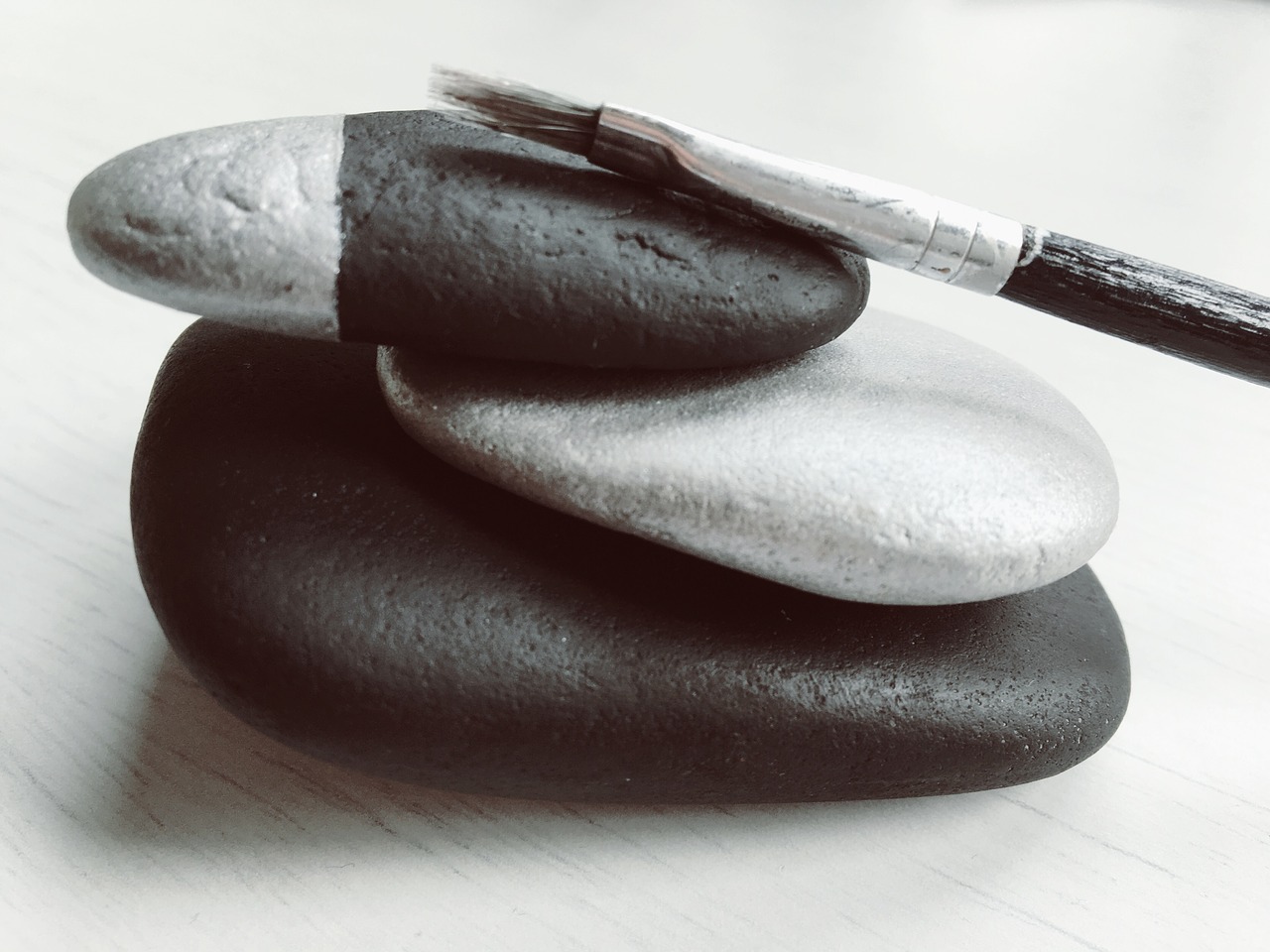 Did you know that you could buy rocks to paint? Well, of course you did – or at least you had an inkling – because you landed right here! We're going to talk all about where to buy rocks to paint so that you can enjoy your craft rocks like we enjoy ours!
But first thing's first. What kind of project are you considering? There are all kinds of rock painting ideas. You can use river rocks for painting, smooth river rocks for crafts, flat stones for crafts, large craft stones or clear craft stones to complete your project.
This post may contain affiliate links. Please see my full disclosure policy for details.
Related post: How To Make Painted Rocks For The Garden
Oh, and if you didn't know this yet – kids love painting rocks. For some reason, it keeps their attention far longer than painting a blank sheet of paper! But the really funny thing is that adults enjoy rock painting as well. At least we do.
But don't take our word for it. Start your rock painting journey today! You will be glad you did.
Related post: DIY Checkerboard Game With Rocks
Where To Buy Rocks To Paint
We're going to share with you where to buy flat rocks for crafts. These stores have all kinds of craft rocks to paint! You can purchase them in bulk or in small bags or kits.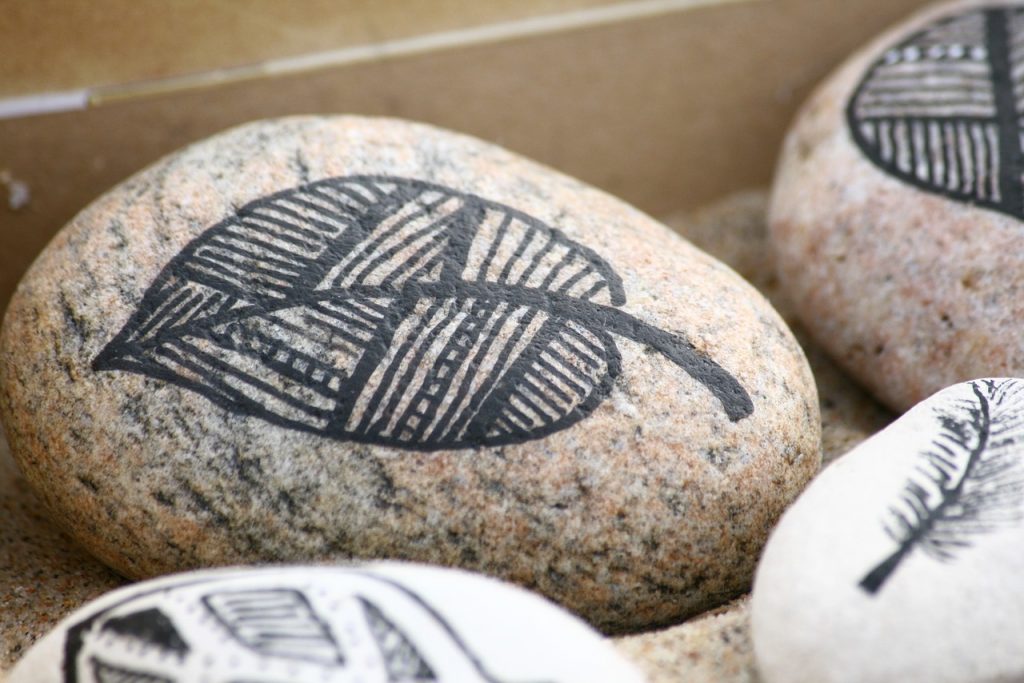 Related post: Tic Tac Toe DIY Kids Game With Rocks
Hobby Lobby Rocks To Paint
Hobby Lobby has a few kids with flat rocks for painting in their rock painting department. Here you can find the following:
Inspiration Rock Painting Kit
Mandala Rock Painting Kit
Graffiti Rock Painting Kit
Hide & Seek Rock Painting Kit
Rock Painting Book
You can find all of those items (and sometimes more) right here at Hobby Lobby. You might be able to find these kits in stock, but if it's a long drive to the nearest Hobby Lobby store, make sure to give them a call to check the stock levels. Or you can order them online and have the craft stones shipped straight to your home.
Michael's Rocks To Paint
Michael's has a small selection of rocks to paint that you can buy. The following painting rocks are available here:
River Rocks
White River Rocks
Gray Slate Rocks
Polished River Rocks
Marble River Rocks
All of these craft rocks are typically available right here at Michael's. Again, if you prefer to shop for rocks to paint at your local Michael's craft store, be sure to check stock availability if it's a long drive to your nearest store. The best way to know exactly what is available is to order your rocks to paint online and have them shipped directly to you.
Craft Stones Walmart
Walmart has a decent craft supply section and you better believe that they've staked their claim in the rock painting trend. You can typically find these craft stones at Walmart:
Mexican Beach Pebbles 2″ to 5″
Small Flat Caribbean Beach Pebbles 1″ to 3″
Rain Forest Large Mexican Beach Pebbles
Polished Mini Pebbles
Black Lava Pebbles 1″ to 2″
Unless you're interested in buying a full rock painting kit from Walmart, the best value will be found when purchasing garden stones in bulk. One bag of decorative rocks could last a long time! Walmart is definitely one of the best places to purchase rocks for painting in bulk.
Types of Craft Stones and Rocks For Painting
River Rocks For Painting
River rocks are some of the best rocks for painting. Smooth river rocks for crafts ensure easy painting. You can find river rocks for painting at most craft stores, including the three mentioned above.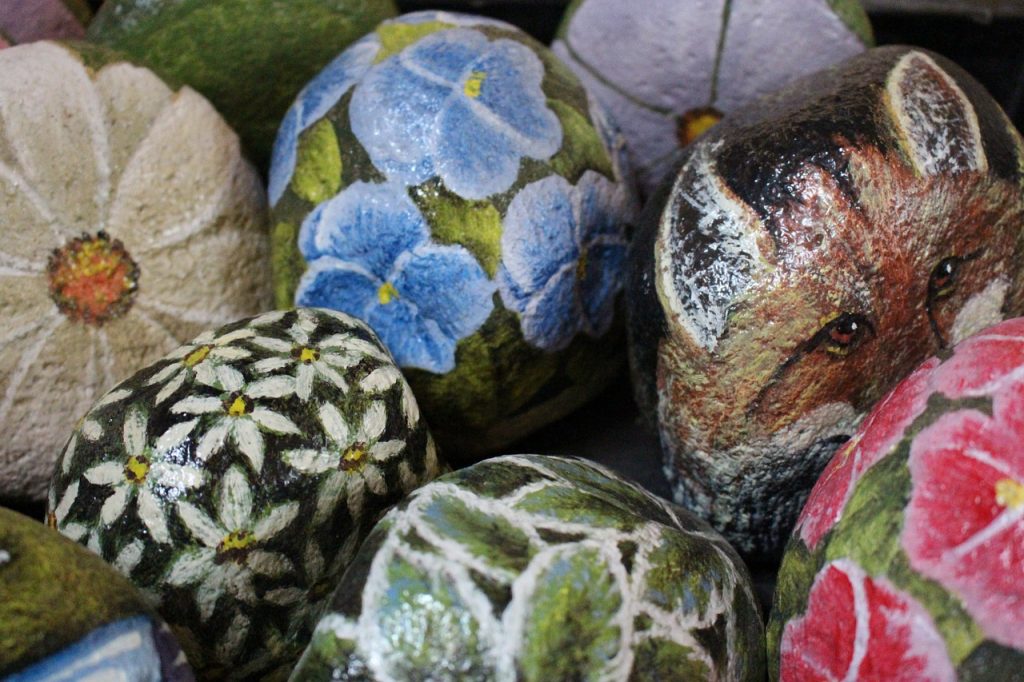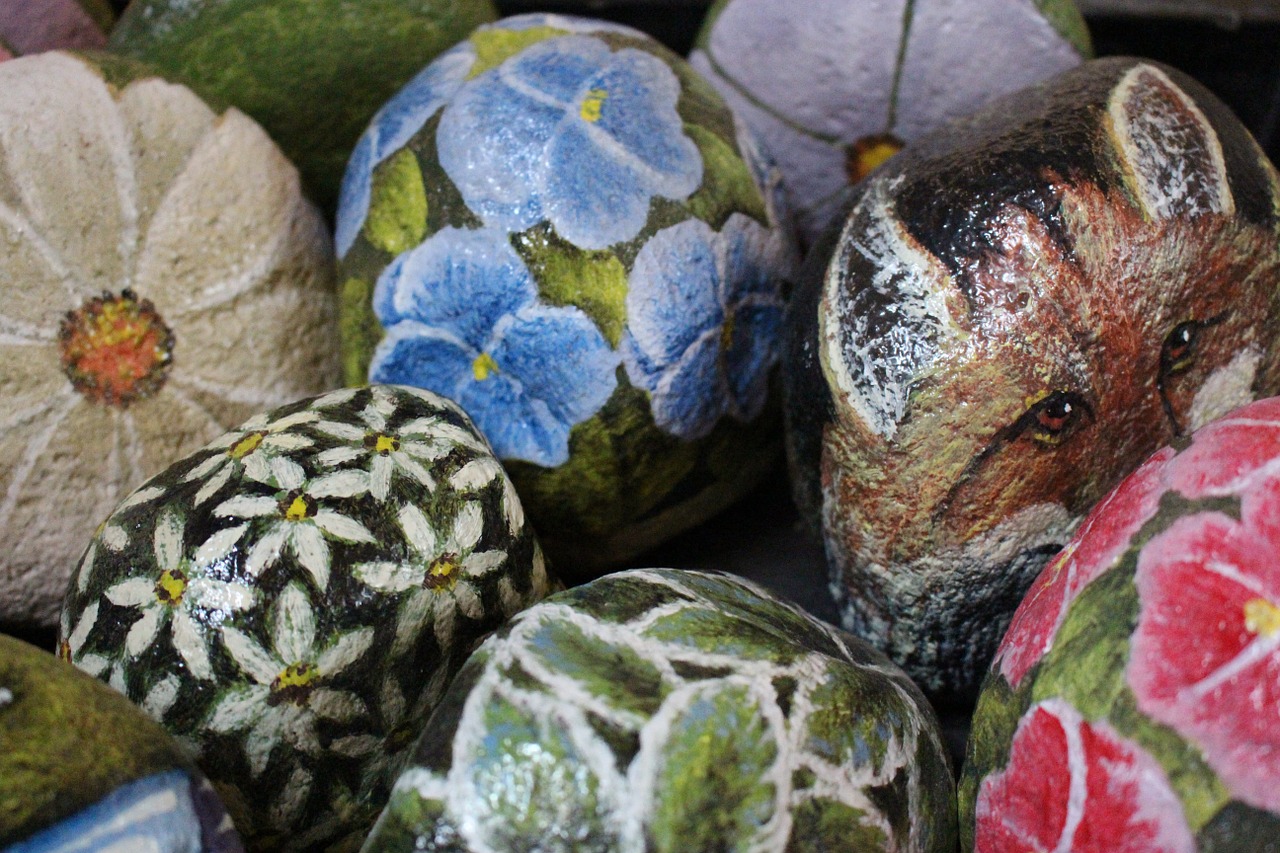 Flat Rocks For Painting
If river rocks are not available, almost any flat rocks can be painted. Flat stones for crafts are perfect for painting.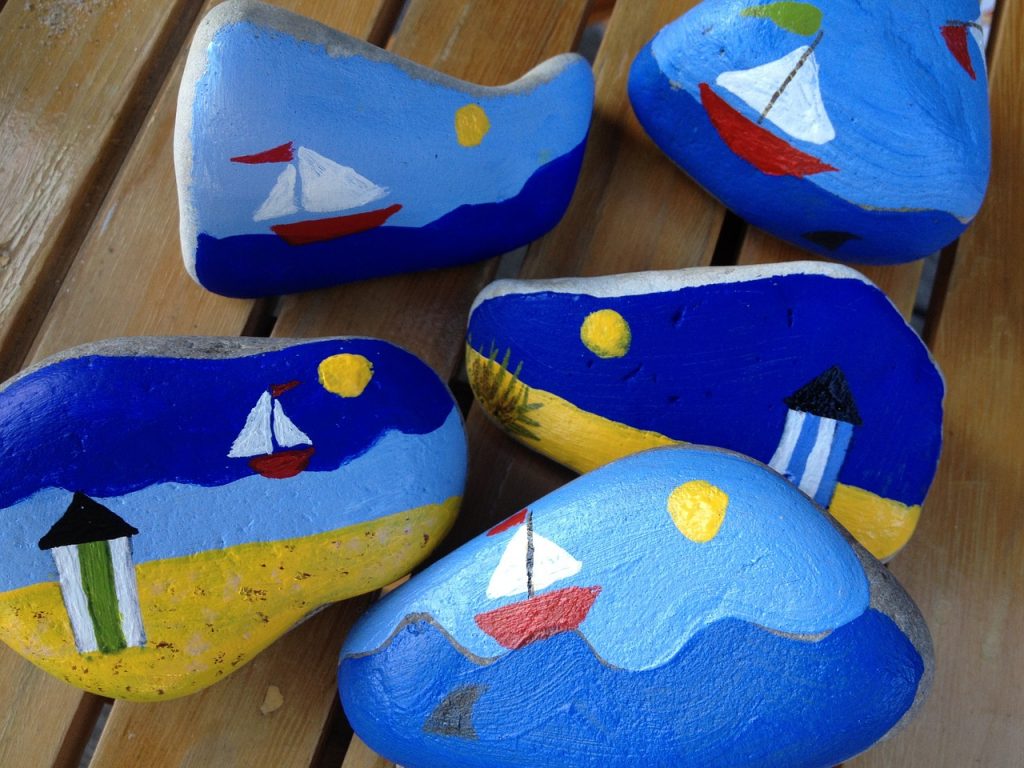 Large Craft Stones
If you're looking for rocks with more character and shape, large craft stones might be the best option for your project. These large rocks are best when painting a 3D object or character.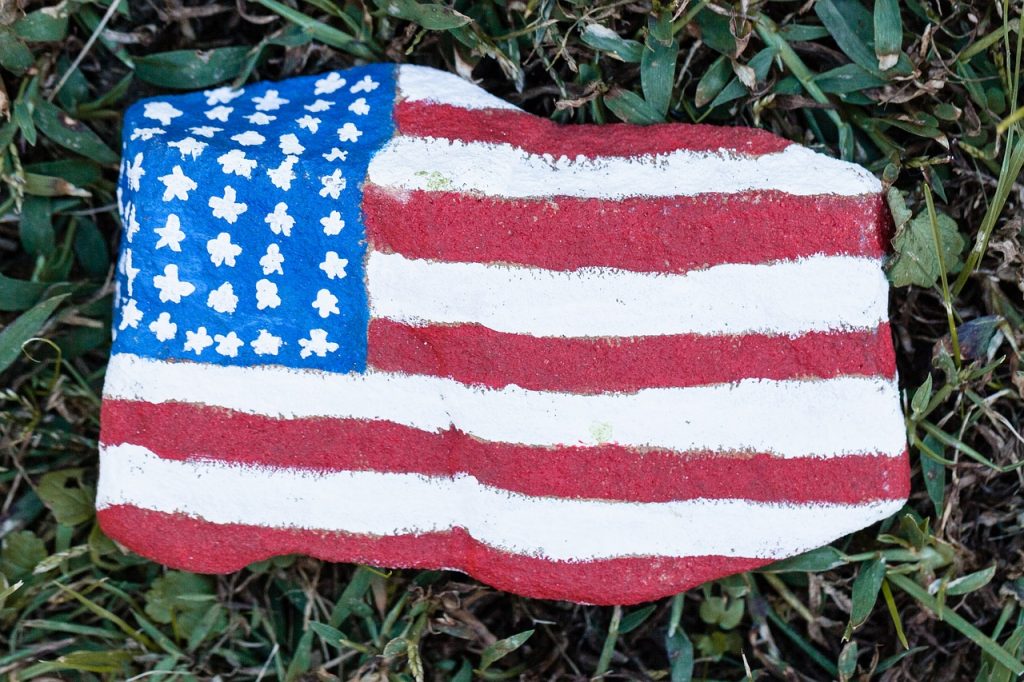 Rocks for Painting
There are also times that you can find rocks for painting in your own driveway or creek in the backyard! But ultimately, if you need a large volume of rocks to paint, it is best to purchase them and let nature alone.
Let us know in the comments what type of rocks you love to paint! We are always excited to see new rocks paintings and try new styles.