The Top 10 Outdoor Toys for 5 Year Old Boys (Under $50)
Last Updated Jan 20, 2021
This post may contain affiliate links. Please see my full disclosure policy for details.
I never realized how difficult it was to choose an outdoor toy for a five-year-old boy. Until now.
While cleaning my countertops, I came across a $50 gift card with a note to my son to buy something fun for his birthday. That's when I set out to look for the absolute best outdoor toys for a 5-year-old boy that didn't cost more than $50.
Like many 5-year-old boys, my son is rambunctious, loves dinosaurs and devices of any kind, and doesn't stop chatting for anything.
So what kind of toy might distract him for more than five minutes at a time? Not as many as you might think.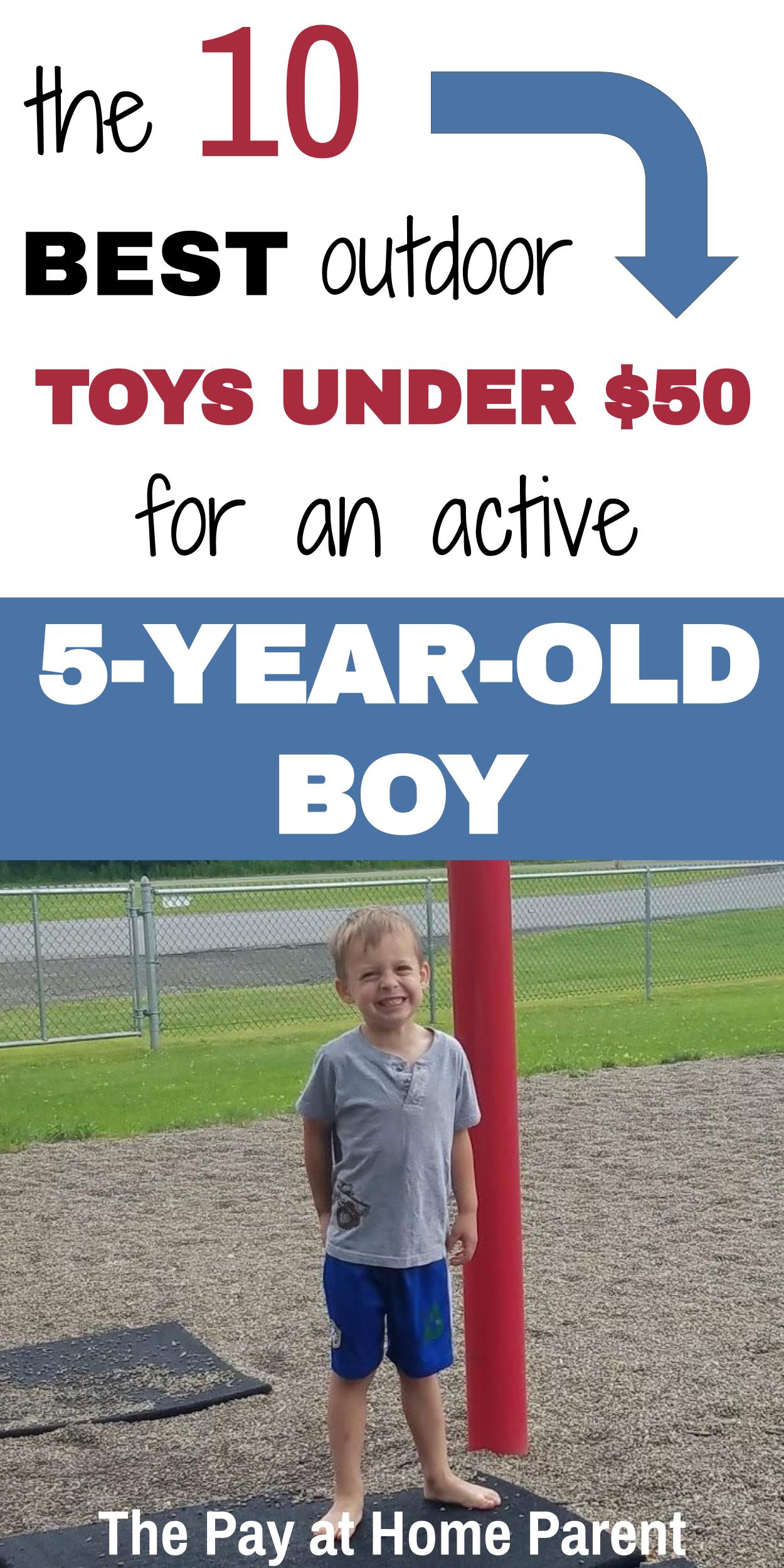 10 Best Outdoor Toys for 5 Year Old Boy (That Cost Less Than $50)
During our search, I consulted my 5-year-old son to determine which toys he would love and which would be a bust. Number one was the winner, but he would have enjoyed any of the toys listed below if given the chance.
1. Water and Land RC Stunt Car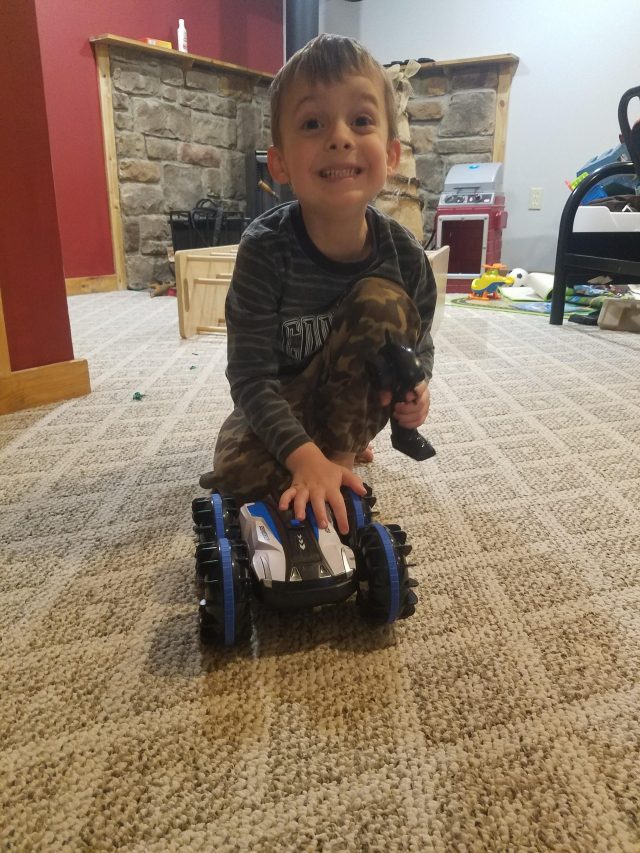 Related: 20 Of The Best Activities For Kids To Do In The Springtime
2. Camping Set
Related: The Best Giant Bubble Recipe Without Glycerin
3. Walkie Talkies
4. Inflatable Bumper Balls
Related: 18 Giant Lawn Games That Will Spice Up Any Outdoor Party
5. Bow and Arrow Set
6. 2-Pack of Water Guns
Related: Water Table For Toddlers To Beat The Heat | Step2 Duck Pond Water Table Toy Review
7. Stomp Rockets
8. Rock Painting Kit
Related: Easy Rock Painting Ideas For Beginners (And Where To Buy Supplies)
9. Golf Starter Set
Related: 16 Best Outdoor Toys For Toddlers To Enjoy This Summer
10. Razor Scooter
Every Five-Year-Old's Toy Desires are a Bit Different
While you look through this list of outdoor toys for 5-year-old boys, just remember to take your child's personality and favorite activities into account. What one child may love, another may not care about. But as I went through this list with my son, it seemed pretty apparent that most little boys would enjoy each of these toys to some extent. Grab one for under $50 and make your little boy happy as a clam!
Related: 65 Outdoor Activities For Kids To Enjoy The Best Summer Ever!