The Top 10 Outdoor Toys for 5 Year Old Boys (Under $50)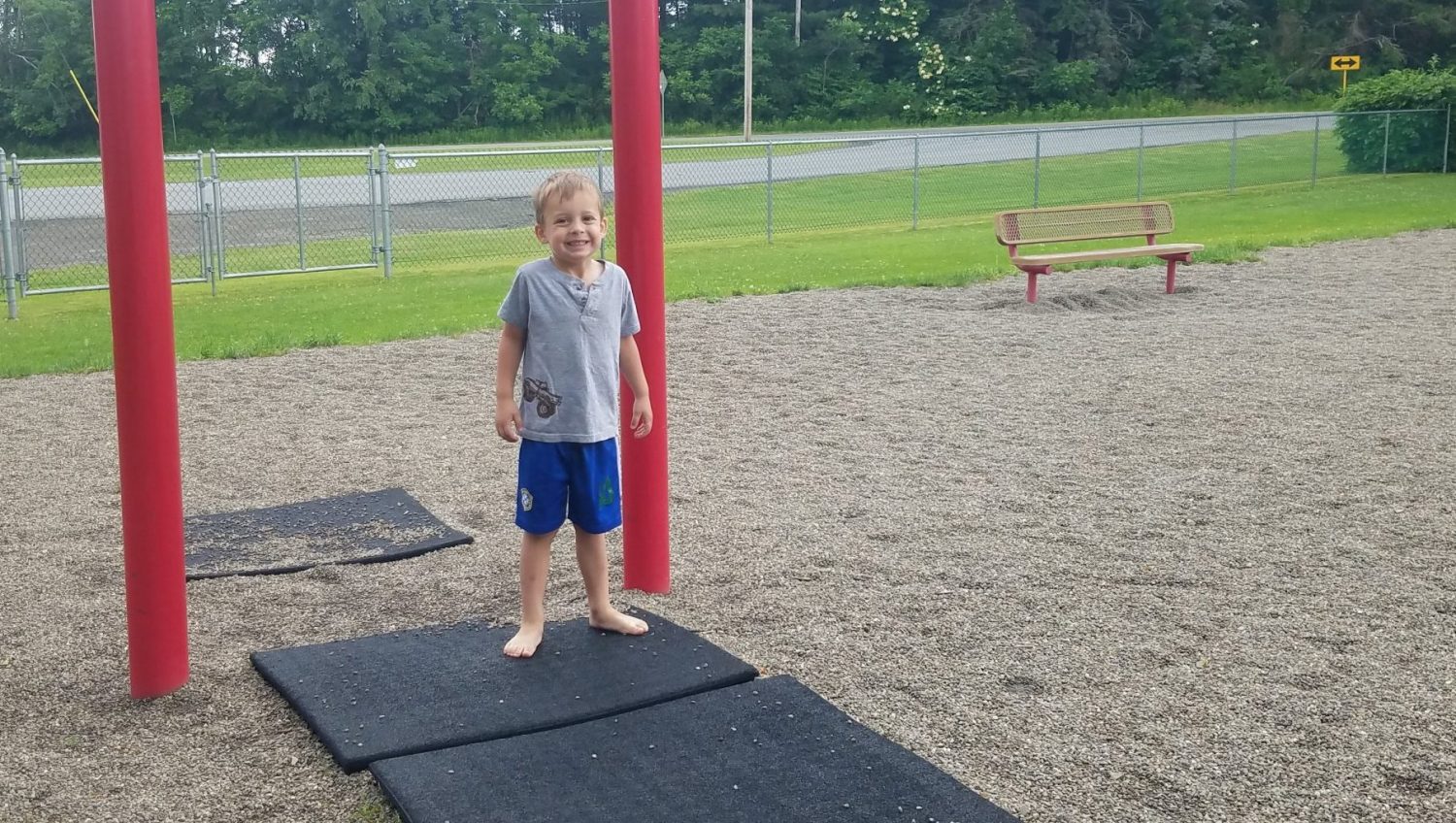 This post may contain affiliate links. Please see my full disclosure policy for details.
I never realized how difficult it was to choose an outdoor toy for a five-year-old boy. Until now.
While cleaning my countertops, I came across a $50 gift card with a note to my son to buy something fun for his birthday. That's when I set out to look for the absolute best outdoor toys for a 5-year-old boy that didn't cost more than $50.
Like many 5-year-old boys, my son is rambunctious, loves dinosaurs and devices of any kind, and doesn't stop chatting for anything.
So what kind of toy might distract him for more than five minutes at a time? Not as many as you might think.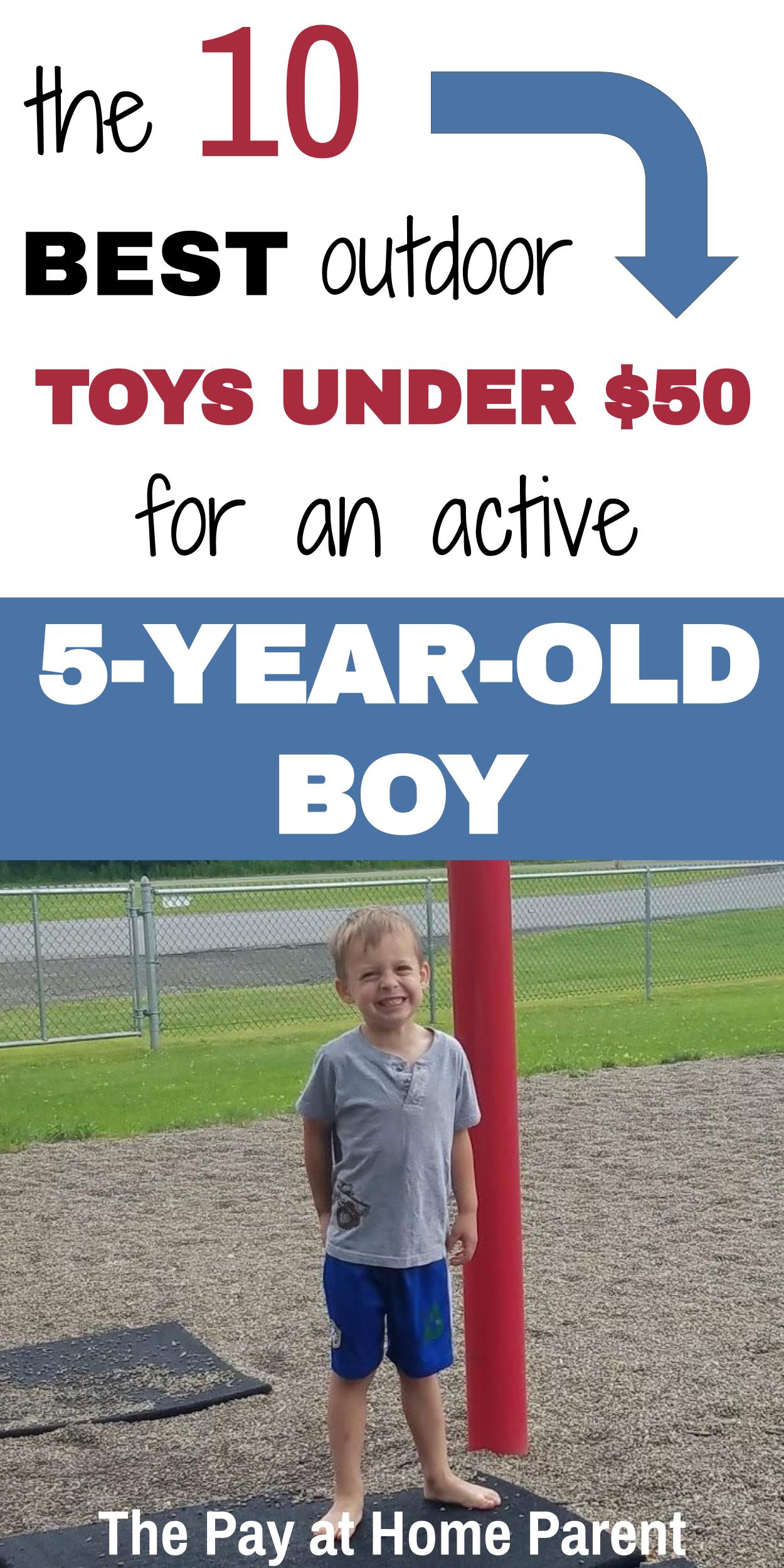 10 Best Outdoor Toys for 5 Year Old Boy (That Cost Less Than $50)
During our search, I consulted my 5-year-old son to determine which toys he would love and which would be a bust. Number one was the winner, but he would have enjoyed any of the toys listed below if given the chance.
1. Water and Land RC Stunt Car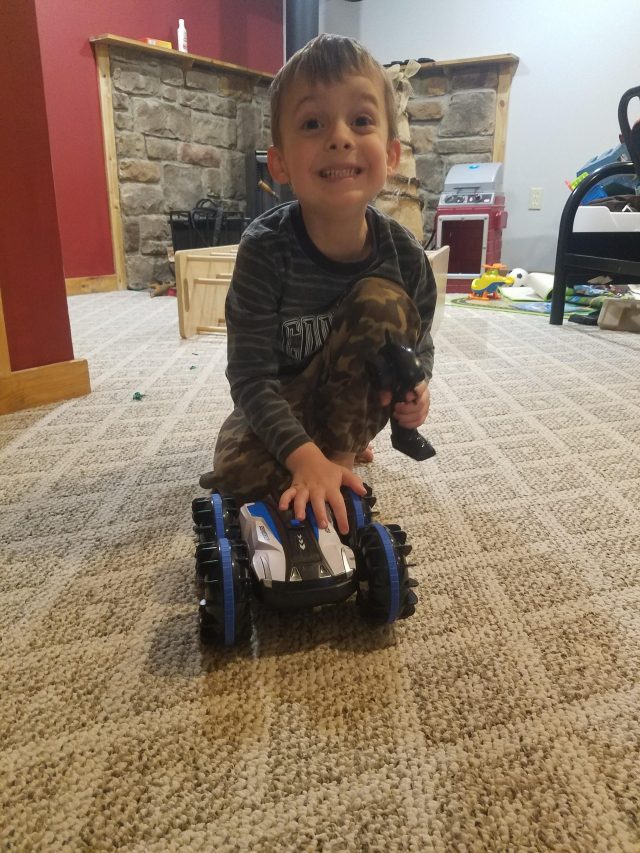 This RC stunt car won the vote by a landslide. While walking my son through the options, he knew for sure this would soon become his favorite toy. I love that this RC car can be used in water. While we don't live anywhere near a beach, I know that my 5-year-old sure loves a good puddle! The car also has a 4.3 out of 5-star rating.
Related: 20 Of The Best Activities For Kids To Do In The Springtime
2. Camping Set
What 5-year-old boy doesn't love camping?! This complete camping set was a close runner up during our search for the perfect outdoor toy for my son. This nice thing about this set is that they can use it during the day or at night. Set it up on the back porch and enjoy the crickets in the evening for an hour before bedtime. Who says if you buy a camping set, you'd have to actually camp out in it?
Related: The Best Giant Bubble Recipe Without Glycerin
3. Walkie Talkies
A set of walkie talkies is perfect for a 5-year-old boy. This affordable pair works from a distance of up to 3 miles! If you buy walkie talkies, just make sure you're ready to chat (or listen to your little chatterbox). And if you need a break from the talking, maybe a neighboring buddy can take a turn with one of the walkie talkies and chat with your son for a few hours to keep them busy.
4. Inflatable Bumper Balls
Kids love nothing more than to play human bumper cars in their everyday lives, so why not pad them up a bit and let them at it? My son has played in giant bumper balls similar to these before and had such a blast. He can be almost as reckless as he wants without any consequences. This is one of the best outdoor toys for 5-year-old boys who have endless amounts of energy to expend.
Related: 18 Giant Lawn Games That Will Spice Up Any Outdoor Party
5. Bow and Arrow Set
While perusing outdoor toys for 5-year-olds, my son beamed at this bow and arrow set for kids. I'm not sure if it's the fact that he loves to pretend shooting things or that his 11-year-old uncle recently got a crossbow. I think it's safe to say both reasons are legitimate. Either way, he would've been ecstatic to play with this set outside.
6. 2-Pack of Water Guns
Speaking of pretend shooting things, give a 5-year-old a water gun filled with water and send him outside to enjoy tons of running and tumbling in the grass while staying cool. This is the perfect toy for a father and son to play with or send out a sibling or friend to battle the streams of cool water.
Related: Water Table For Toddlers To Beat The Heat | Step2 Duck Pond Water Table Toy Review
7. Stomp Rockets
While perusing outdoor toys with my 5-year-old son, we came across this set of stomp rockets that launch up to 100 feet high. My son squealed with delight knowing that he already owns this toy and decided to take a hiatus from online toy searching to go find his own stomp rockets to play with. That's when I decided that stomp rockets are for sure one of the best outdoor toys for 5-year-olds!
8. Rock Painting Kit
Even the most energetic 5-year-olds have a creative side somewhere deep inside them. My son has had a blast painting rocks with his cousin on numerous occasions. He certainly approves of this rock painting kit that is perfect to set up outside on a warm day and paint the afternoon away.
Related: Easy Rock Painting Ideas For Beginners (And Where To Buy Supplies)
9. Golf Starter Set
This is the perfect age for kids to start learning sports that take a little more concentration, like golf. My son recently received his first set of "real" golf clubs and can't contain his joy when daddy agrees to take him out to play. This golf starter kit is 5-year-old boy approved!
Related: 16 Best Outdoor Toys For Toddlers To Enjoy This Summer
10. Razor Scooter
Can you really go wrong when it comes to a little boy and anything with wheels? I don't think so. My son recently got this Razor scooter and learned to ride it almost immediately. As long as he has a helmet and plays carefully, I love to see him go to town on his little scooter!
Every Five-Year-Old's Toy Desires are a Bit Different
While you look through this list of outdoor toys for 5-year-old boys, just remember to take your child's personality and favorite activities into account. What one child may love, another may not care about. But as I went through this list with my son, it seemed pretty apparent that most little boys would enjoy each of these toys to some extent. Grab one for under $50 and make your little boy happy as a clam!
Related: 65 Outdoor Activities For Kids To Enjoy The Best Summer Ever!