5 Steps to An Unforgettable Easter Egg Scavenger Hunt
Last Updated Apr 22, 2020
This post may contain affiliate links. Please see my full disclosure policy for details.
There are so many things we love about the Easter holiday: the warmer weather with the kiddos running throughout the lawn basking in the sunshine or the looks on their faces when Grandma breaks out the chocolate bunnies. Each part of the holiday presents another opportunity to build lasting memories.
But if we're honest, the holiday also brings with it some challenges. After all, have you ever been to community Easter egg hunts or other events? The kid who looks to be about 15 darts throughout the field, pushing the little ones out of the way as he hoards each and every egg. Instead of sending your little one to the front lines of an all-out-war for candy, why not bring the fun home instead?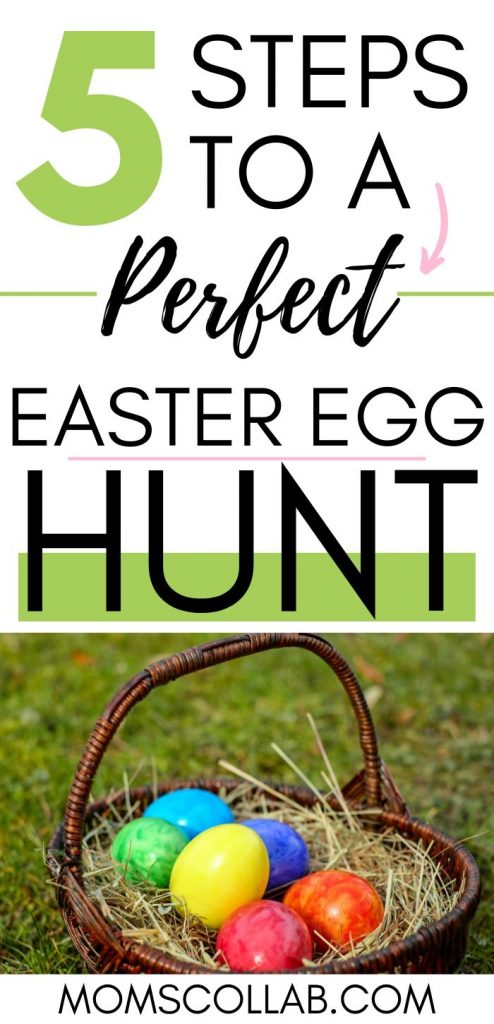 Related: Indoor Scavenger Hunt for Kids
5 Step Easter Egg Scavenger Hunt for Indoor or Outdoor Fun
Here are five steps to make this year's Easter egg scavenger hunt one that your family will never forget!
Pick a Theme
Picking a theme unlocks a whole other level of Easter egg hunts. Whether kids are scaling pirate coves in search of buried treasure or on a wild west gold rush, giving your Easter egg scavenger hunt a theme helps to enhance the experience and make it that much more fun.
Set clues around the house, inside and out. Let your clues lead your children on an adventure as they look to solve your Easter egg hunt riddles. You can make the clues as hard or easy as you want, but you'll want to make sure each clue leads them to the next place you want them to go.
Picking a theme can be a lot of fun and is an essential starting point of a great Easter egg scavenger hunt!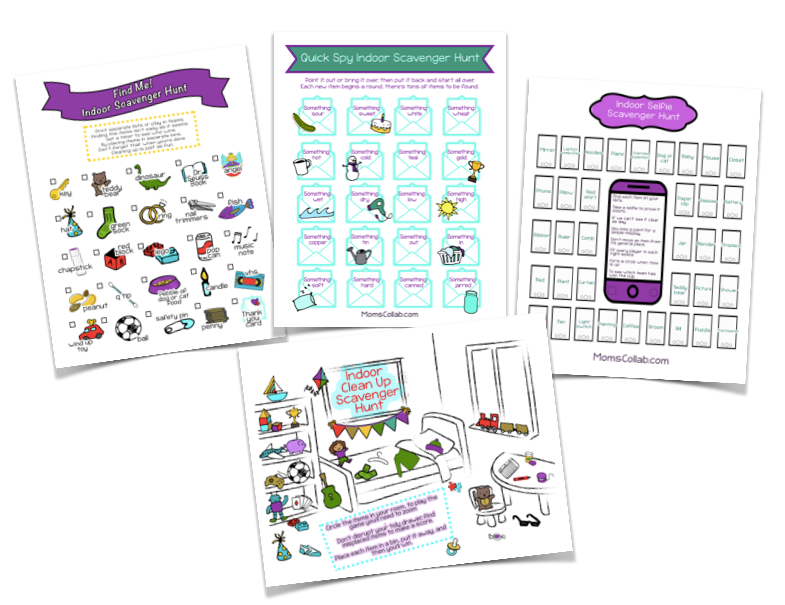 Set a confined area
"Mommy, I can't find any eggs!" screams your little one as she rummages in the garage. You laugh and shake your head wondering why she headed there in the first place.
It goes without saying, but once your children know there are prizes and candy to be found, they will stop at nothing to find each treasure. Their candy-seeking sensors are engaged in full force as they open doors, pull things off of shelves and get into every nook and cranny looking for another egg.
This is why it is important to spell out a confined area of searching for your kids. Whether you want to keep them in the backyard or outside the house, giving a general idea of where clues and eggs are hidden will concentrate their efforts and make it a more enjoyable time.
Place the Eggs Around
Duh, you can't have an Easter egg scavenger hunt without placing the eggs around, right? This step is assumed, but make sure that you place the eggs around with the perfect balance of easy-to-find and more difficult. After all, you want this to last long enough for you to enjoy that iced tea you have brewed, right?
Placing the eggs around with some visible and some not will allow the younger kids to find some while presenting a challenge with the older kids.
Also, if you decide to turn the event into an Easter egg scavenger hunt with clues, make sure to place an egg with a clue in each location. Have the clues inside of the eggs lead to one another along the way.
Get Creative with Prizes
Most people will stuff the eggs full of candy for their Easter egg scavenger hunt. This isn't a bad thing, but feel free to be creative in what you put in the eggs.
For example, what if you put money in the eggs, allowing your older kids to collect the eggs leading to money they could use to purchase something at the store? Or perhaps you could place clues leading your kiddos to a bigger present?
Regardless of what you choose, allow your creativity to make this a memorable experience by choosing prizes your kids will love!
Have fun!
You've done all the preparation, written the clues and have everything ready to go. The last step? Enjoy it.
So often we miss the smiles on those sweet little faces because we are too worried about the details. Once the planning and preparation are complete, sit back and let the kids enjoy. They won't miss the little details if things don't go exactly to plan.
Don't jump in to help them right away but simply allow them to explore and figure out each clue on their own. Once they finish, enjoy the spoils with them (and maybe even sneak a couple of candies while they aren't looking, for a handling fee).
(Bonus TIP) Save the eggs!
Instead of piling those eggs up and throwing them away, be sure to save them for use in the future. You can either plan a craft with the kids for using those eggs in the future or even have another Easter egg scavenger hunt next year. Regardless, save yourself a few bucks by storing those eggs for future use.
Make the Easter holiday that much more memorable with a scavenger hunt your kids won't soon forget. They will laugh at your creativity and more-so they will feel the love you poured into making it an experience they won't forget!