88 Animated Disney Movies That You Need To Watch
Last Updated Jan 05, 2021
This post may contain affiliate links. Please see my full disclosure policy for details.
Since 1937, 89 animated Disney movies have been released for fans to enjoy. From Snow White and the Seven Dwarves to Incredible 2, you can find them all on this list of Disney animated movies.
Before you write off this post saying "Meh, I've seen them all," make sure to read through the complete list of animated Disney movies. You might be surprised how many of them have fallen through the cracks over the years!
In fact, you may even keel over when I tell you that Disney has released 400 films in total over the years!
Disney Animated Movies in Order
Okay, enough commercials, let's take a look at Disney's animated movies list. As mentioned before, there are currently 89 animated Disney movies released. Print out the film list and make sure to watch them all!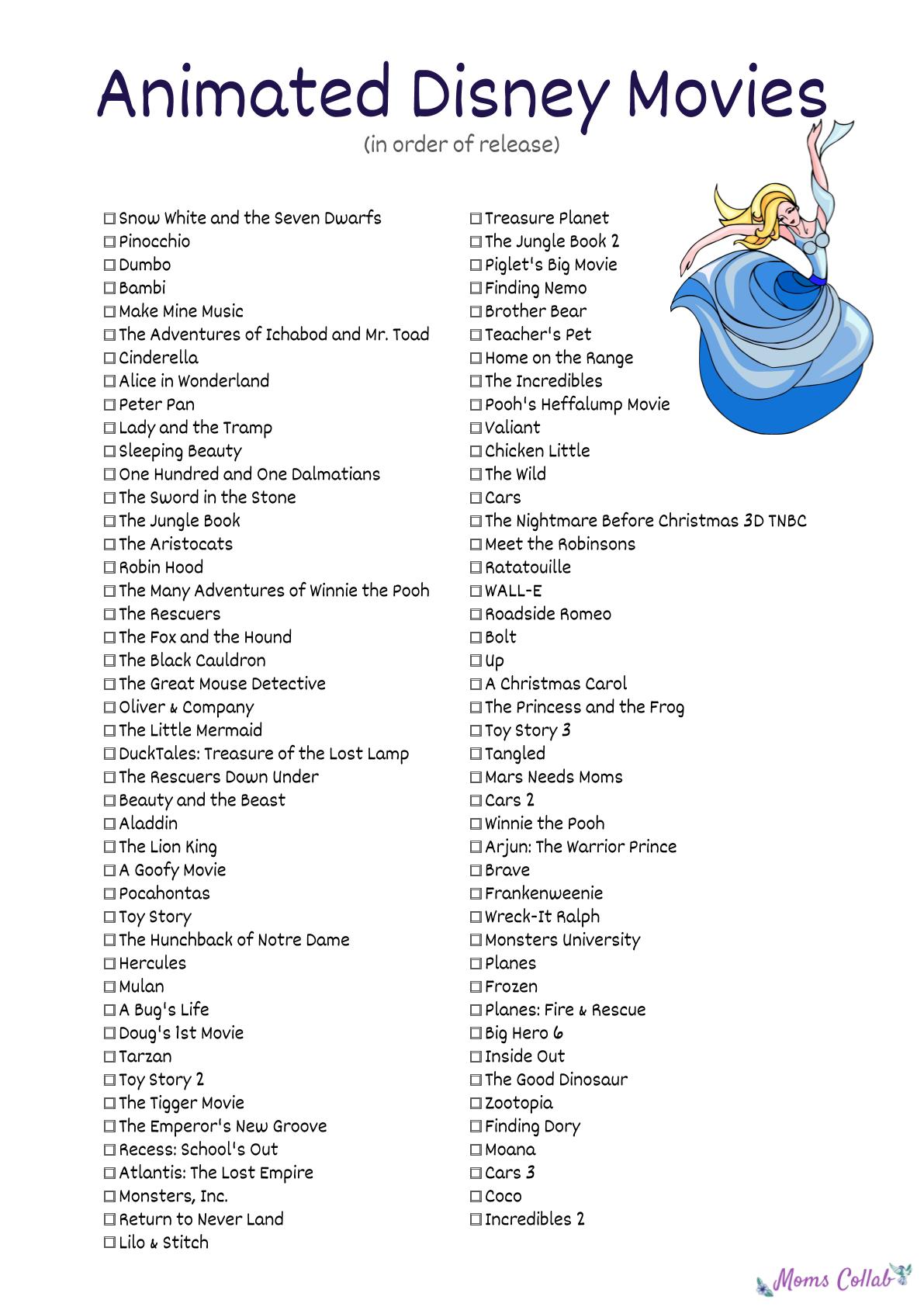 Rent Disney Movies Online Cheap
If you sign up for a 30-day free trial of Amazon Prime right here, you can watch many featured Disney animations for as little as $3.99!
Well hello cheap movie night for the whole family! This sure beats paying $10 per person at your local theater.
There is no catch if you sign up for the Amazon Prime free trial. I will simply give you a heads up that if you don't want to continue paying for Amazon Prime after the 30-day free trial is over, then just make sure to cancel your membership at any time! It's that easy!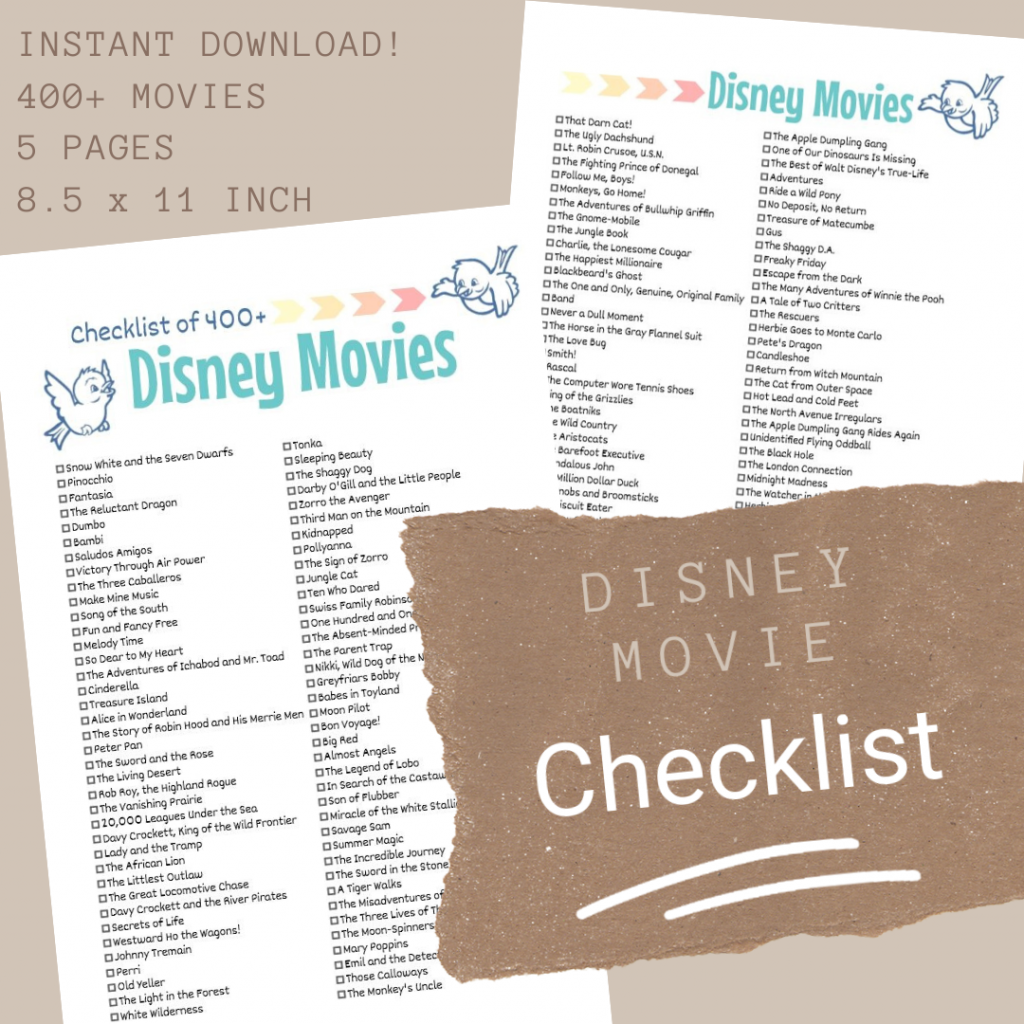 See Also: 53 Best Disney Movies For Toddlers That They Are Sure To Love
Best Animated Disney Movies
Of the 89 animated Disney movies, here are some of the most popular films. Actually, I think we can all agree these are the best Animated Disney movies:
Snow White and the Seven Dwarfs
Pinnochio
Dumbo
Cinderella
Alice In Wonderland
Peter Pan
The Little Mermaid
Beauty and the Beast
Frozen
Moana
Just kidding. We could never agree on the best animated Disney movies because there are far too many opinions on the matter. But what we can agree on is that Disney has released some pretty epic family films!
Disney Pixar Movies
Of the list of 89 animated Disney movies, there are 20 Disney Pixar movies.
Go here to get a copy of your favorites!
Here is a list of Pixar animated movies in order of release:
Toy Story
A Bug's Life
Toy Story 2
Monsters, Inc.
Finding Nemo
The Incredibles
Cars
Ratatouille
WALL-E
Up
Toy Story 3
Cars 2
Brave
Monsters University
Inside Out
The Good Dinosaur
Finding Dory
Cars 3
Coco
Incredibles 2
Again, choosing the best Pixar movies is up to you since there are many differing opinions. But in my opinion, all Pixar movies are simply the best animated Disney movies of all time!
Classic Disney Movies List
What makes a Disney movie Classic? In short, being animated. All animated Disney movies are in fact Classic Disney movies!
Well that was easy. If you need a reminder of what movies are Classic Disney movies, scroll with your little fingers back up to the complete film list above!
Animated Disney Movies
Well, there you have it. That's a wrap on my list of animated Disney movies! Now grab your list, print it out, and start checking them off one-by-one.
Get your favorites right here!