Water Table For Toddlers to Beat The Heat | Step2 Duck Pond Water Table Toy Review
Last Updated Jun 26, 2020
This post may contain affiliate links. Please see my full disclosure policy for details.
Are you looking for an affordable solution to alleviate both boredom and heat for your children in the summer months? There is a neat toy that is affordable and fun for kids of all ages; it is called a water table. We made an investment into a water table two times this summer. We'll tell you a little bit about the Step2 Duck Pond Water Table with Water Toys and why we think it's a good idea to grab a cheap model. Keep scrolling to see pictures and learn exactly what the kids thought about their new water tables!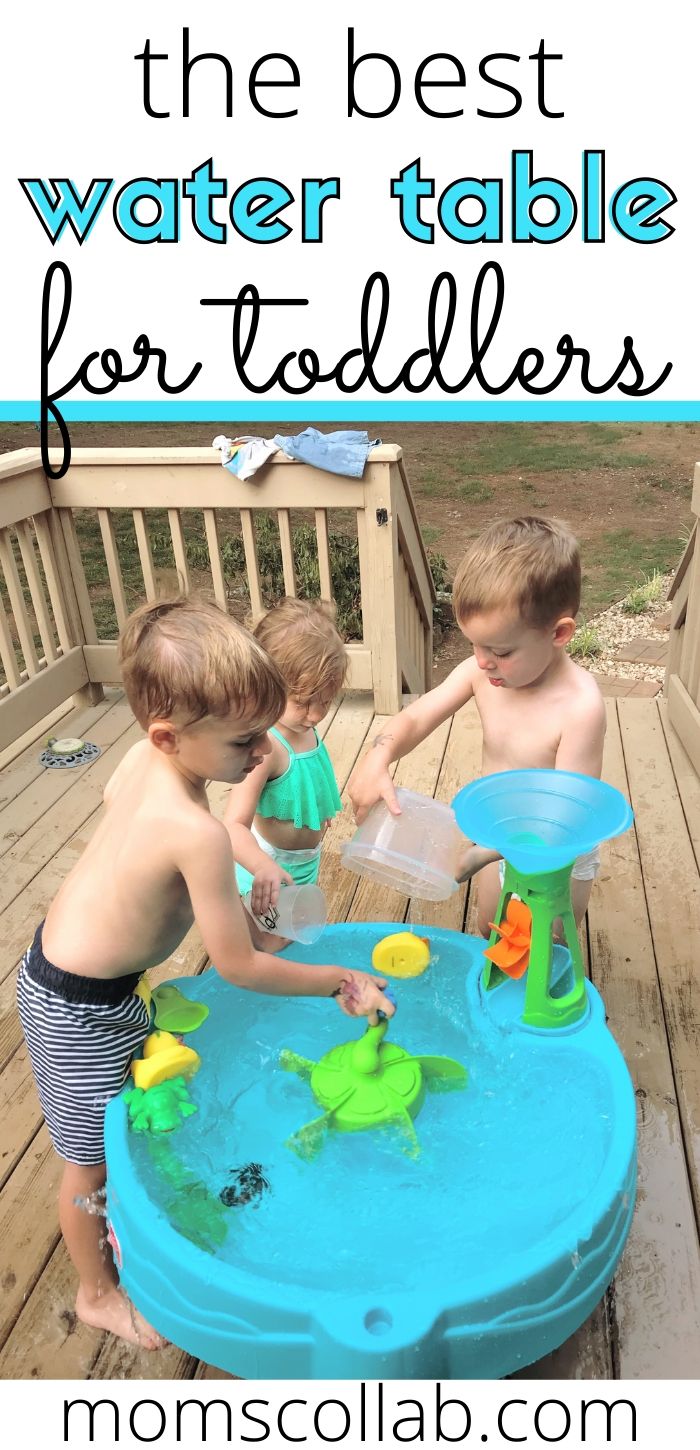 Water Table for Toddlers Helps Keep Kids Cool!
In the summer months we visit Virginia Beach and Greenville, SC to spend time with family. The heat we face some of those days is brutal! Coming out of long winters in New York, we are never prepared for that kind of heat.
So amidst the hot weather, we ordered a water table through Amazon Prime for our niece's birthday and that lifesaver showed up on the doorstep not two days later! We had it opened, assembled, and full of cool water in fewer than 15 minutes. So easy and SO worth it.
This is the one we ordered. It was one of the cheapest models we could find but we were very happy with the quality!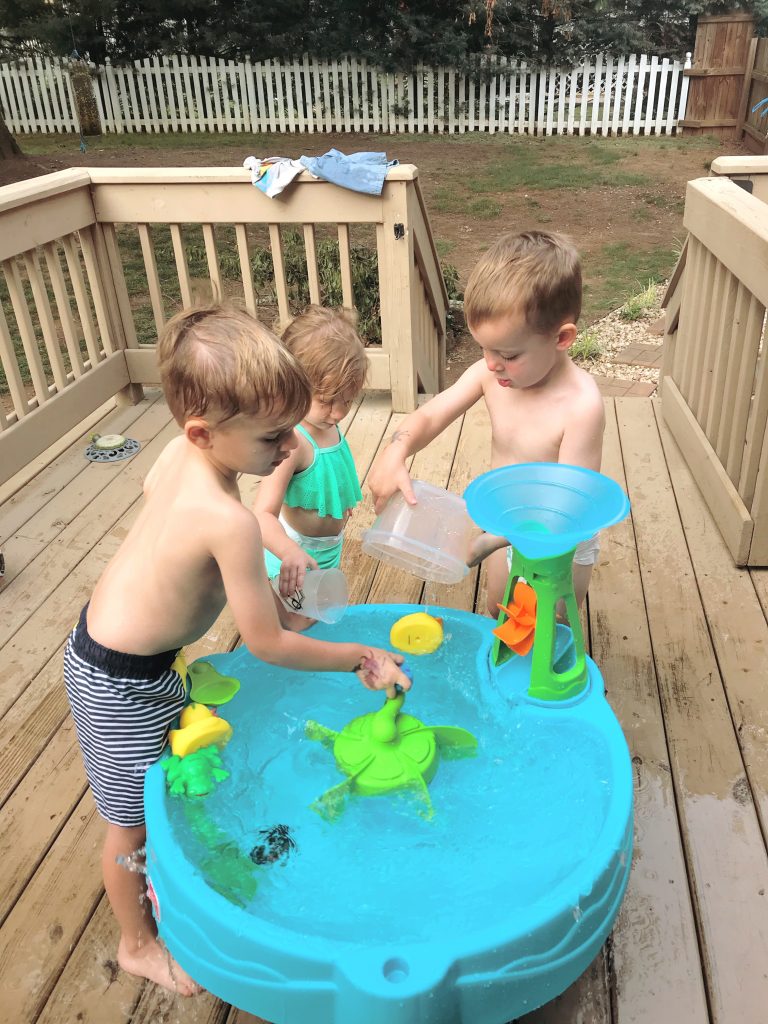 Image Credit: The Jessie Joy Project
The kids had such a blast playing with the water table during our week and a half long stay that we decided it was worth purchasing another one for our home back in NY.
Best. decision. ever. Make sure to check it out here.
The kids adore the water table and will play in it for hours on a hot day. In fact, they even try to play in it on cold days as well.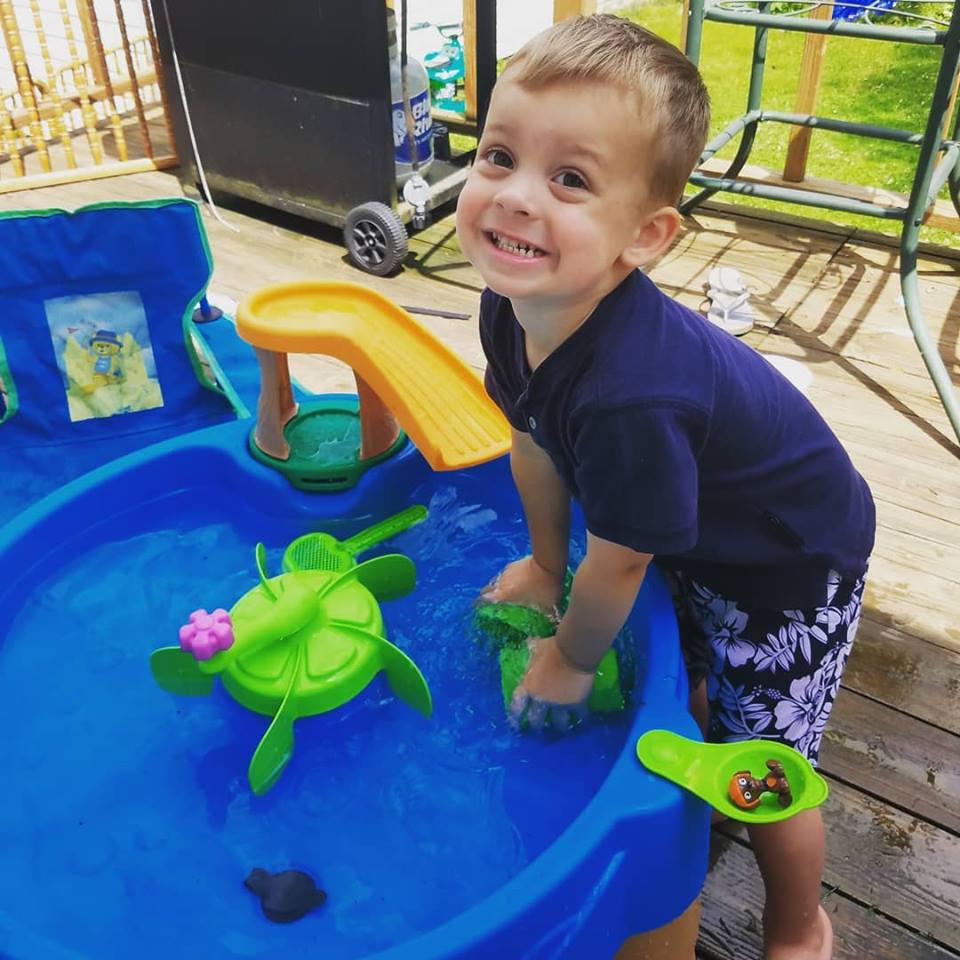 Related Post: Wooden Train Set Imaginarium Express Turntable Toy Review
We can't complain at all. The water table sits just below our window sill where we can open the window and sit in the cool air while watching our son play. Don't worry though; we often brave the heat and go outside to play with him as well.
Ignore the dirty window sill and take in the view. We are able to relax or work on the laptop as our son plays in his water table all morning or afternoon. We don't know how we made it through the last two summers without this awesome kids water table!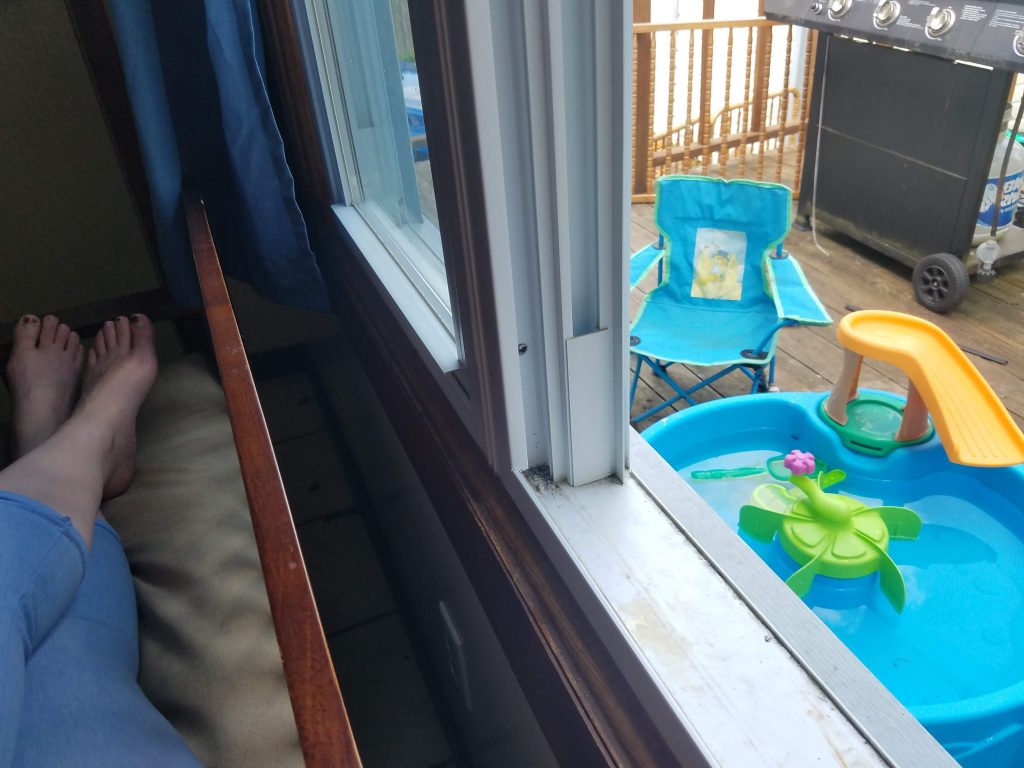 Cheap Water Table for Toddlers
You could get a water table for your kids for at least 50% off using this online shopping hack!
We are actually glad that we did not invest in a more expensive water table because like every other toy, our son will grow out of it. If taken care of, we have no reason to believe that this water table will not last at least 3 more summers.
Every Toddler Needs A Water Table
Our favorite part of having a water table in the backyard is that it keeps our 3-year-old son happy and cool in the summer. Our son loves playing in water and could splash around for hours at a time. It's a win-win!
If you are searching for outdoor toys for kids, a water table is exactly what you need!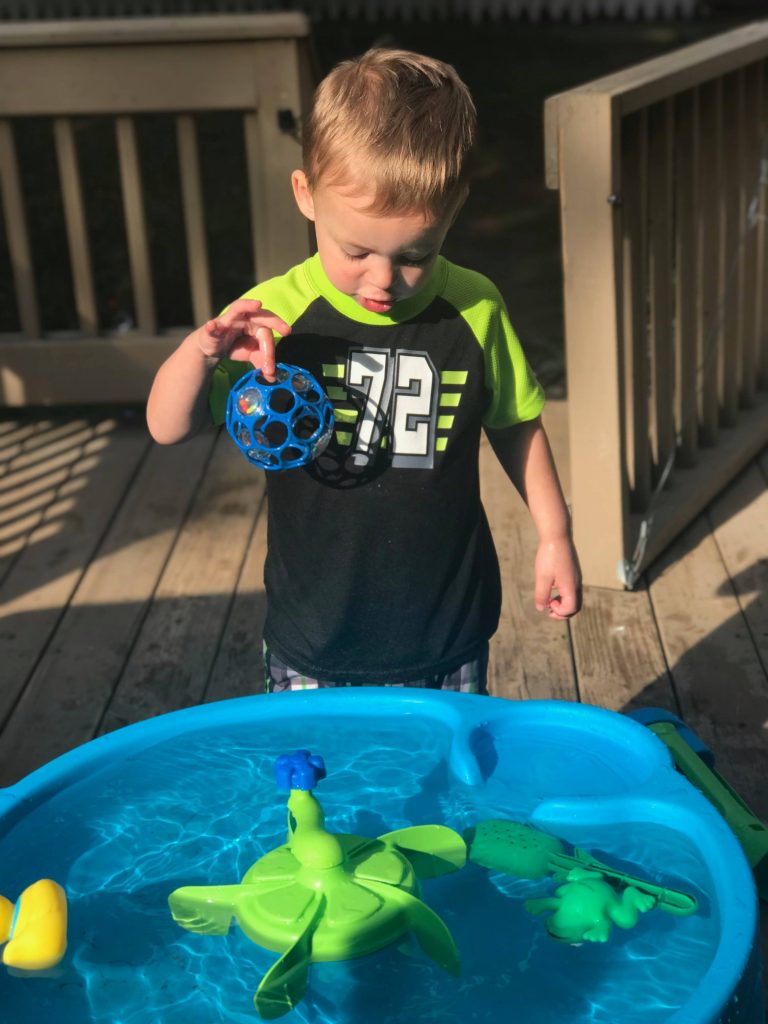 Image Credit: The Jessie Joy Project
Step2 Duck Pond Water Table Review: Pros and Cons
Every toy has its pros and cons and the water table for toddlers certainly has both. We'll briefly share my water table pros and cons here so that you know what to expect if you decide to purchase the Step2 Duck Pond Water Table with Water Toys.
Step2 Duck Pond Water Table For Kids Pros
Keeps kids occupied for hours
Keeps kids cool when it's hot outside
Multiple sizes to choose from (we like that ours is small and manageable)
Includes a drain plug for easy water removal
Other cheap options available that are still great quality
Comes with additional fun water toys
Easy to rotate in new cups and toys to keep kids engaged
Safe material and safe design (PLEASE do not give your kid a bucket or tub of water that they could fall into and drown)
Makes a great porch or backyard toy
Perfect height for toddlers
Affordable
Great reviews (4.6 out of 5 stars)
Easy assembly
Step2 Duck Pond Water Table For Kids Cons
Doesn't come with a secure lid so emptying and refilling often is necessary
Once attached the legs are not removable (a bummer for storage)
The extra pieces are easily detachable and toddlers can lose them
Some customers complain of the drain leaking so it's important to make sure the drain is installed properly (ours holds water perfectly!)
Water Table for Toddlers is a Win!
Overall, we are extremely happy with the purchase of the Step2 Duck Pond Water Table for kids. We really think that despite the few flaws it has, any other more expensive water table will have those similar flaws. Plus, children do grow out of toys.
Summer is just getting started and it's going to be a hot one! Whether you need a birthday present for one of your kids, a niece, nephew, or a friend, a water table for toddlers is the perfect solution.
Order a water table for your kids today at Walmart or Amazon! Your kids will love it.