18 Jumbo Lawn Games that Will Spice Up Any Outdoor Party
Last Updated Jun 03, 2020
This post may contain affiliate links. Please see my full disclosure policy for details.
As spring time welcomes us and summer draws near, many families look for ways to stay active outside. If your children are anything like mine, I can't keep my son indoors long enough to get anything done. Therefore, I look for ways to connect with him outdoors, like using giant lawn games to fulfill his desire to be outside.
Whether you are looking to host a party or just want something to keep the kids entertained, giant yard games will do just the trick! The variety of jumbo games available are enough to quench anyone's competitive thirst.
Find the best giant yard games for kids (and adults) to begin making memories that will last for years to come.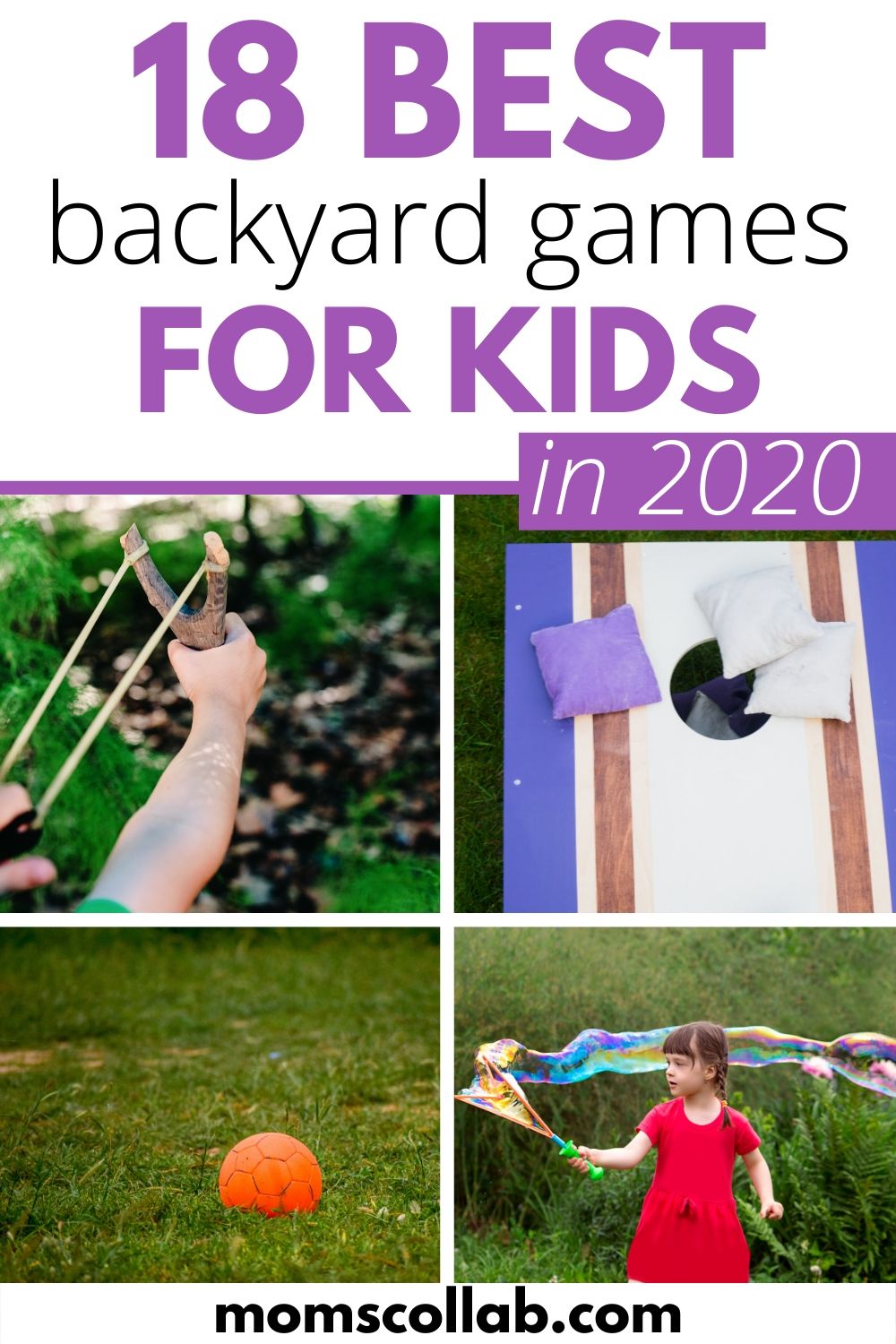 18 of the Best Giant Lawn Games
Giant games remind me of running through the sprinklers in my parents' green backyard as a child during one of our many family BBQs. While we laughed and filled our bellies with good food, we also cherished the time to be together. The sun would begin to set and we would set up a big game outside to soak in all that was left in the day.
What is your favorite memory of playing with giant outdoor games? The good news is you can still create some memories with the ever-expanding variety of best giant lawn games. Here are some jumbo games you can use to create those memories with your kids as well.
1. Giant Jenga
2. Giant Connect 4
3. Wooden Lawn Tic-Tac-Toe
4. Bubble Football
5. Yard Dice- Yahtzee
6. Jumbo Bowling Set
7. Giant Chess
8. Giant Checkers
9. Jumbo Dominoes
10. Giant Emoji Memory Game
11. Outdoor Inflatable Darts
12. Supersized Soccer
13. Giant Pickup Sticks
14. Humongous Bubble Blast
15. Scrabble Giant Board
16. Giant Horse Shoes Yard Game
17. Giant Uno
18. Jumbo Playing Cards
Enjoy Playing Giant Games Outside!
No matter the occasion, you can always find a great reason to fit in some giant outdoor games. They could be used for purely entertainment purposes or even extra educational opportunities. Connect with your kids or with your adult friends surrounding these best giant lawn games for some great laughs and memories!
What giant games have you used before? Do you have a favorite memory playing any of these jumbo games?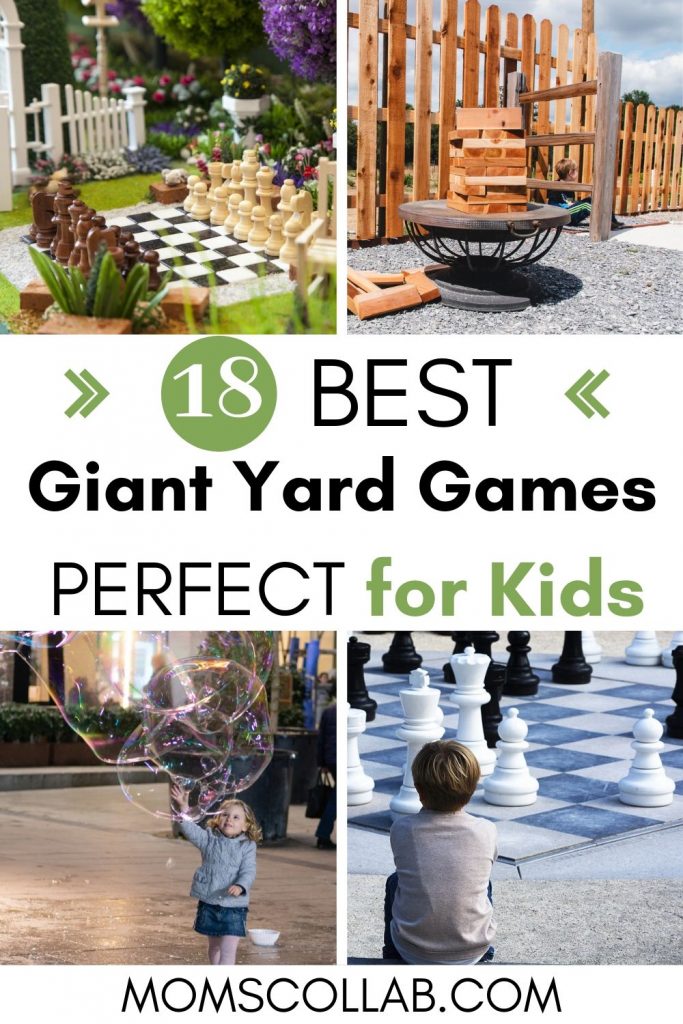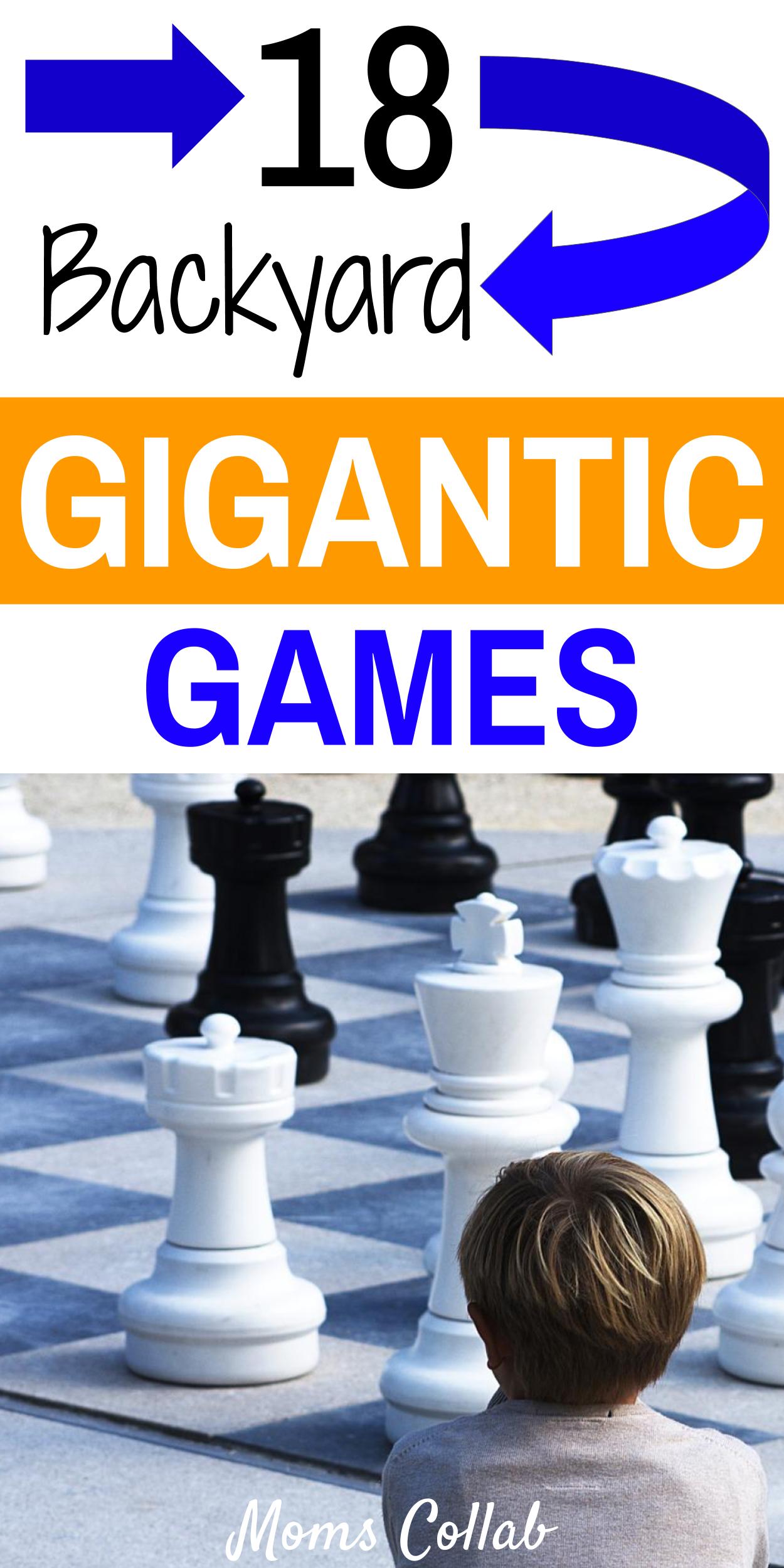 Related: 65 Outdoor Activities For Kids To Enjoy The Best Summer Ever!