24 DIY Halloween Costumes That Kids Can Help Make
Last Updated Jul 26, 2020
This post may contain affiliate links. Please see my full disclosure policy for details.
There are so many things we adore about the Autumn season. And friends, thumbing through DIY halloween costumes for kids is just the beginning!
How can you beat the sound of that leaf crunch under your boots or the warm feeling that fills you as your hands encircle your first pumpkin spice latte of the season?
All the colors, all the sweaters, all the fun; it's no wonder we love all things fall! But our kids? Let's admit it, the autumn season isn't about all the colors and weather. It is about one thing: Halloween.
Halloween is a sacred holiday to kids because they can collect and gorge on sugar-filled rocket fuel. It also allows their minds to explore as they dress up as their favorite character or superhero.
But all of the fun and fanfare comes at a cost. After all, have you been in a costume store lately? You may have to refinance your home to afford some of the costumes.
But on the other side of the spectrum, maybe you'd like to be a DIYer but you're not. And that's okay too. At least halloween only comes once a year!
Well, I'm here to tell you that you can give your kids all they want in a costume this year while also doing it within your family budget. Here are 25 DIY halloween costumes for kids that won't break the bank. These halloween costumes ideas are fun, affordable and simple to create.
Related post: How to Make A Bubble Solution That Will Give You The Best Giant Bubbles
Halloween Costumes Ideas | Kids, Toddlers and Babies
Scarecrow
This adorable getup is easy to create and gets rave reviews and side glances. Grab some overalls and a flannel shirt and let your creativity shine.
See these adorable variations of this scarecrow costume for toddlers.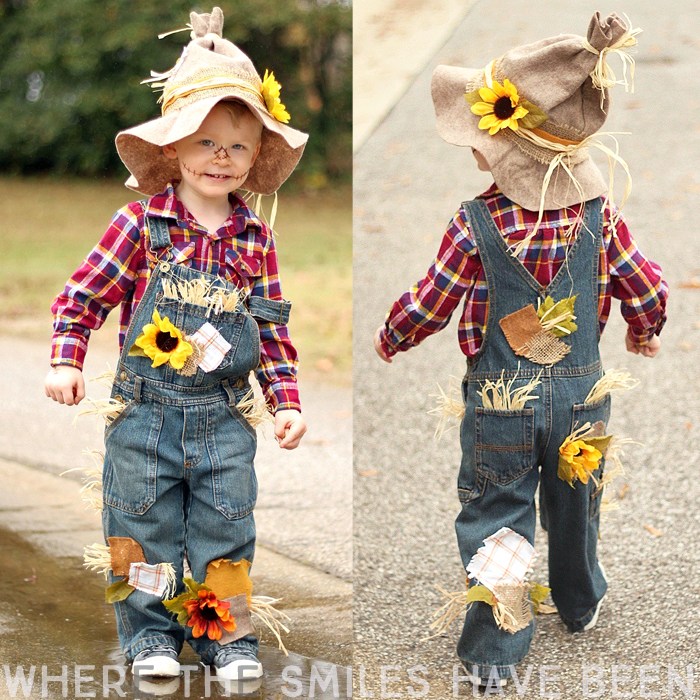 Despicable Me "Agnes"
This adorable costume is "so fluffy you're gonna die." It's one of our favorite DIY halloween costumes for kids because it's easy to make and your little one will love it. Grab a pair of overalls and some hairspray and you'll be set.
See these fun variations of this Agnes costume for kids.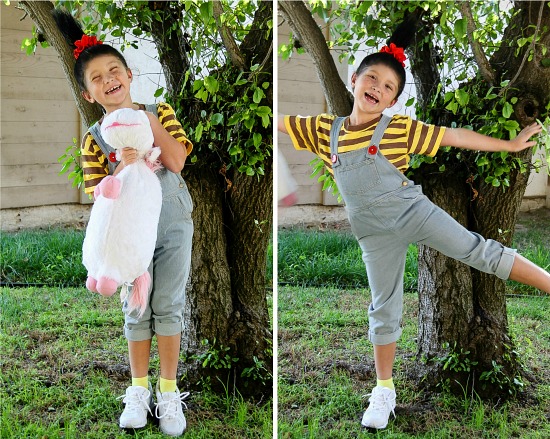 Red Riding Hood
One of the beloved characters of literature can come to life for your little angel. Best of all, this DIY is simple to create and inexpensive. Your child will be marveling at what big imagination you have.
These variations of this Red Riding Hood costume are adorable.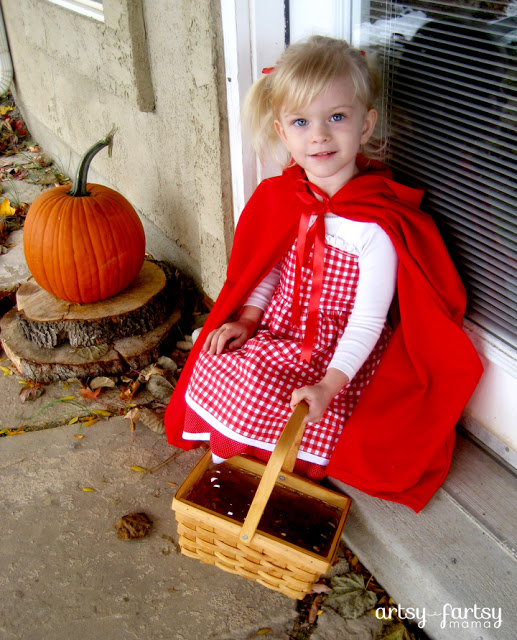 Alice in Wonderland
This beloved classic character can come to life for your little girl. Best of all, it isn't as hard to recreate as you would think. Whether you go with the Disney look or a more modern take on the character, your daughter will be painting the roses red with this costume.
I can't get enough of these Alice in Wonderland costumes!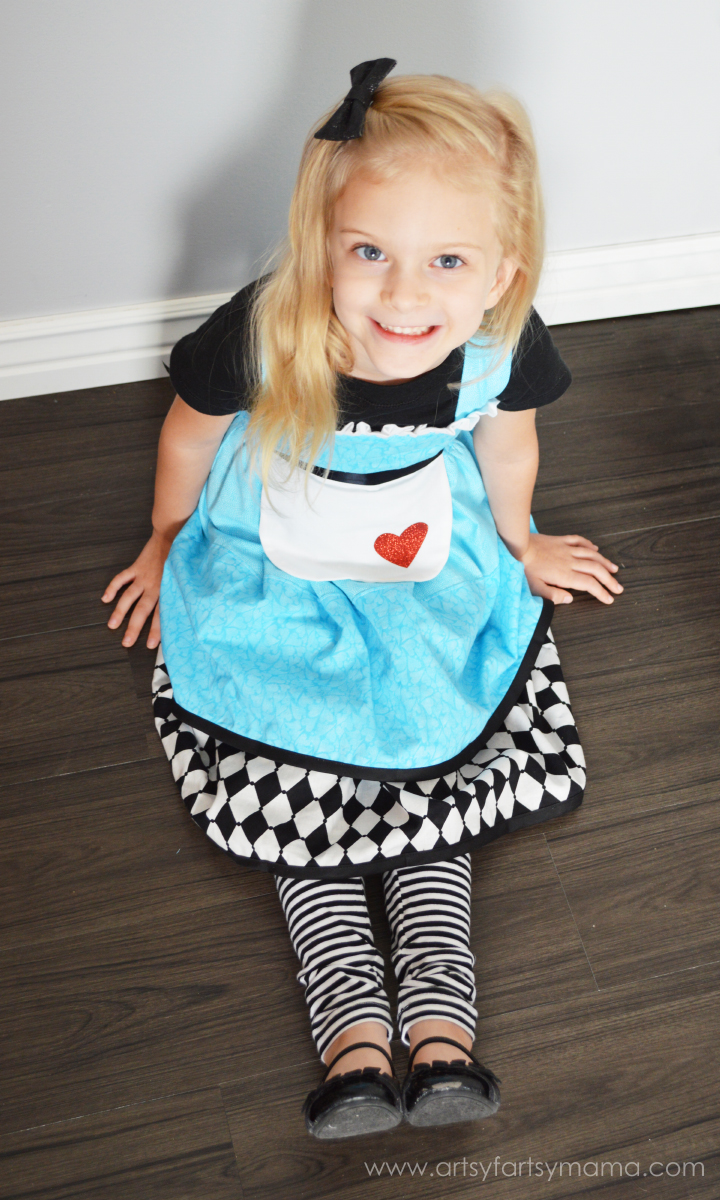 Related post: Disney Movies List That You Can Download All For FREE
Marshmallow Man
A white tutu and some sewing work can make your child a Ghostbuster villian. If you like funny toddler halloween costumes this one is a fun go-to.
Aren't these Marshmallow Man costumes just the things funniest you've seen?!
Nightmare Before Christmas – Sally
One of Tim Burton's classic characters to life again with body paint and red yarn. This halloween favorite is fun and creative and simple to put together!
I think I'm in love with these other costume ideas for Sally.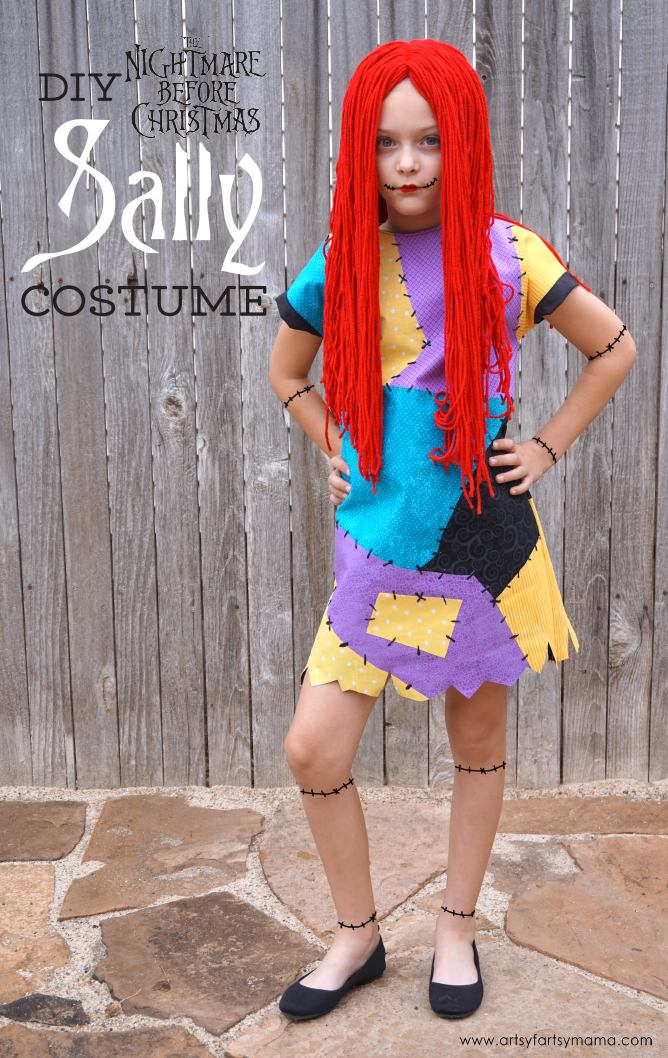 Lego Lord Vampire
A favorite of so many kids, this LEGO costume is easy to make and looks like you spent a fortune on it. Grab some cardboard and paint and let your artistic side out.
These other options are not bad if you're not really into DIY costumes!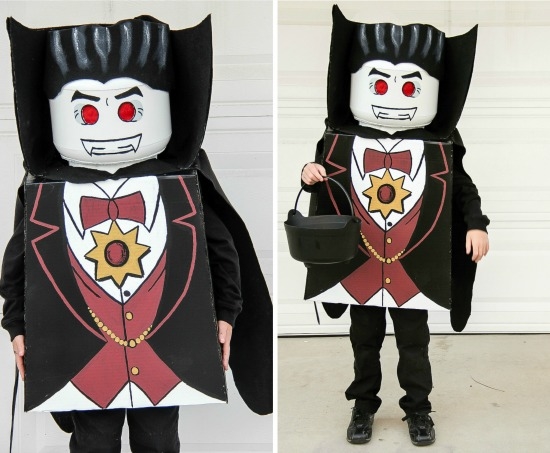 Teenage Mutant Ninja Turtles
This halloween costume idea will have Mom's screaming "Cowabunga!" Simply cut out the provided pattern and attach it to green pajamas. Add some blue, red, orange or purple to finish this great look! These homemade costumes are ones your kids will enjoy.
This fun option is definitely not lacking in costume style variations!
Toy Story's Woody and Jesse
The imagination of Pixar can be a reality for your little one. This unique halloween costume idea is not as hard as it sounds. Peruse the fabric section of your local store and top it off with a cute cowboy hat. You've got a friend in these DIY halloween costumes for kids.
I'm loving the DIY Woody and Jesse costumes the best, but these aren't too bad.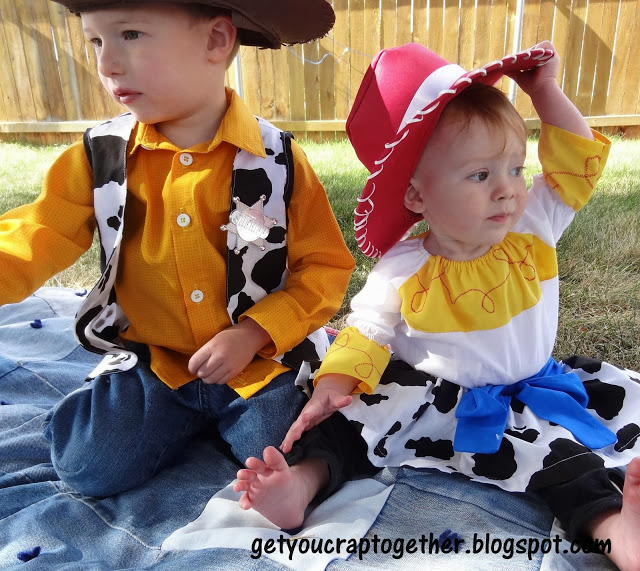 Butterfly
Who knew some wire and pantyhose could be essential in DIY halloween costumes for kids? This halloween costume idea for a butterfly creation is simple and will put a smile on your little sweetie's face.
Hello beautiful butterfly costumes! Check these out.
Cowboy
These DIY halloween costumes for kids are classic and a favorite of most kids. While most parents just get some jeans and a flannel shirt, your cowboy costume can go to the next level with a bull or horse. A simple and fun halloween costume idea.
Here are a few adorable alternatives.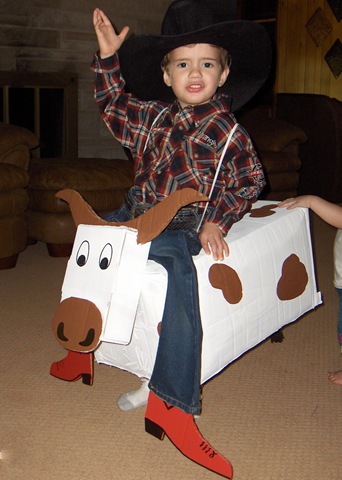 Scuba Diver
This under the sea creation is a fun and simple idea for DIY halloween costumes for kids. Some swimming goggles and soda bottles will have other parents marveling at your creativity and simple use of household products.
Squiggly Piggly
For those not ready to tackle a large DIY costume idea, this adorable costume for baby or toddler will have your whole family saying, "Aw."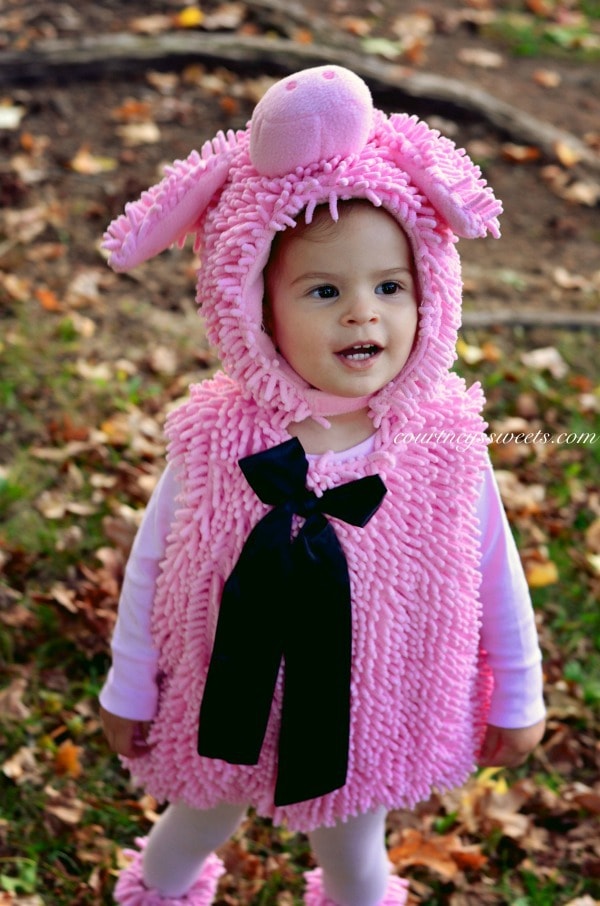 No-Sew Cat Costume
For cat-loving kiddos, this furry DIY costume is an easy and fun project. A black t-shirt and some facepaint can turn your little one into sweet kitty. Plus, this unique costume idea doesn't require intense work with sewing.
Feeling lazy? You can grab one here.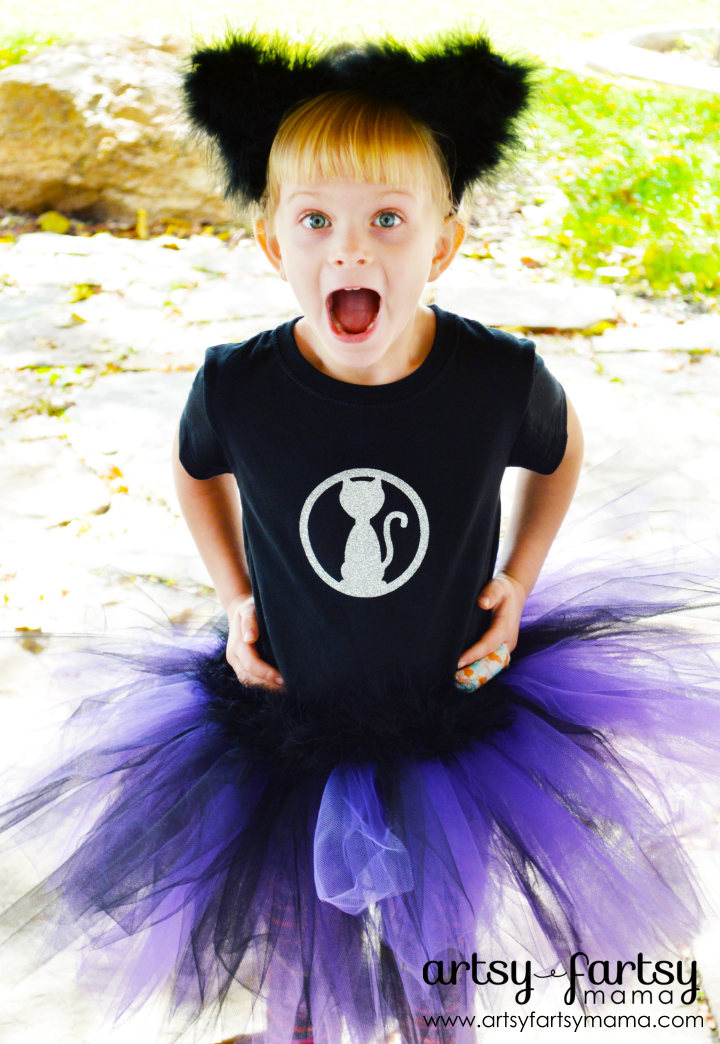 Peacock
Many of these easy homemade costumes would be beautiful on your little one but this one takes the cake! Have some fun and be creative in showcasing the bright colors of this beautiful bird.
You just can't buy one that looks as cute as this DIY Peacock costume!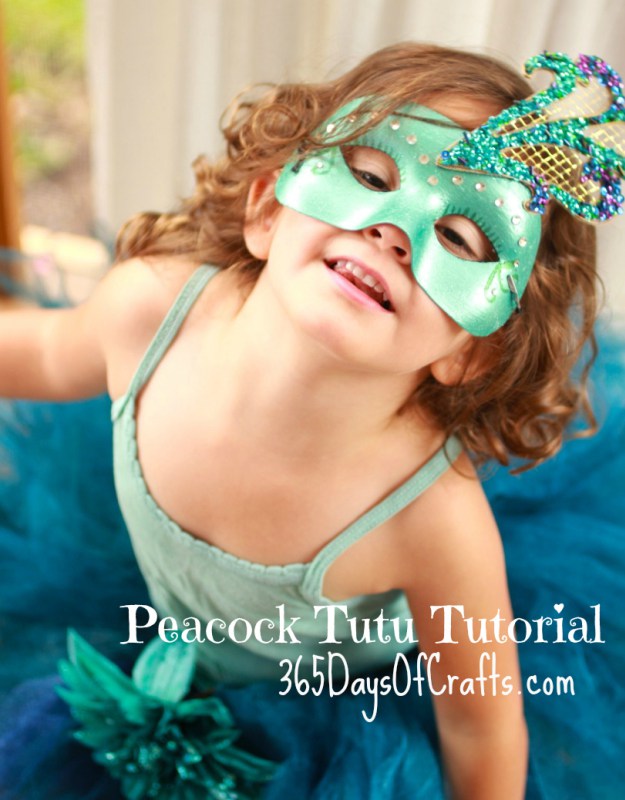 Unicorn
They may not exist in real life, but what child doesn't love unicorns? One of the more unique toddler halloween costume ideas, this DIY unicorn can be created with some hot glue and a whole lot of pink.
There are tons of options and accessories if you can't fully recreate this DIY unicorn look on your own!
Bumble Bee
Some pipe cardboard and a black sweatshirt will transform your toddler into a buzzing bee. This simple DIY costume for toddlers is easy and inexpensive.
Such cute options here.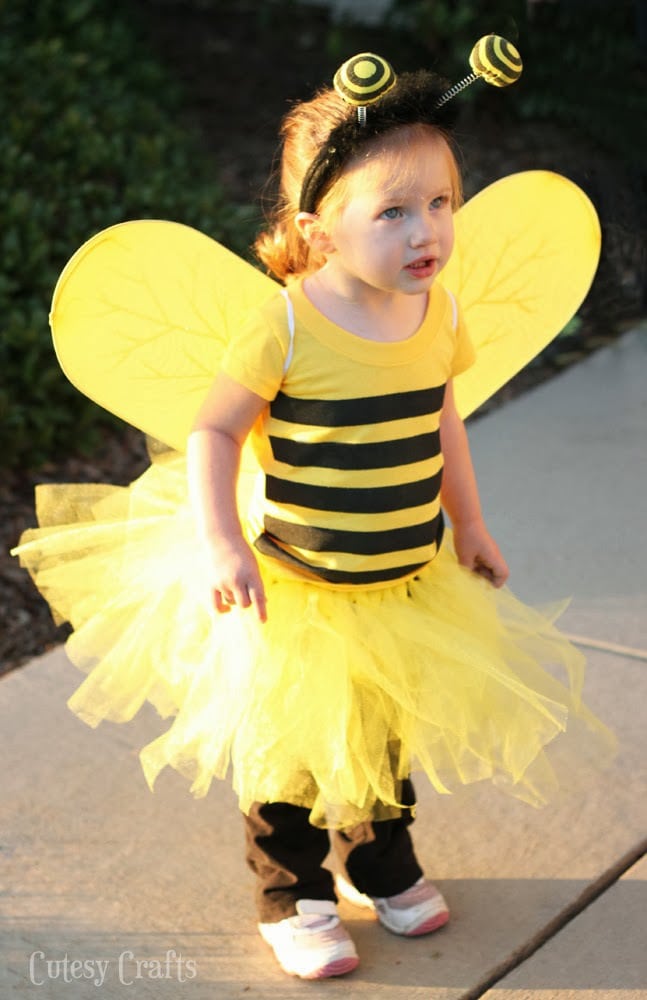 Cat in the Hat and Thing's 1 and 2
For those going with a costume theme for their children, these DIY Halloween costume ideas for kids combine some of Dr. Seuss' funny characters. Some yarn and red shirts and pants will make it a Halloween your kiddos won't forget.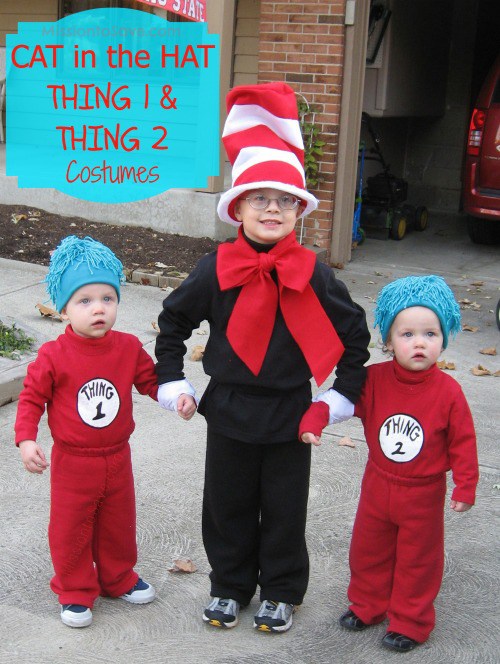 Luigi Costume
Celebrate one of the world's greatest plumbers with this DIY Luigi costume. A favorite of gamer kids and thankfully easy for Mom to recreate. Some overalls and a green shirt and hat will have your youngster thinking they are in the actual video game.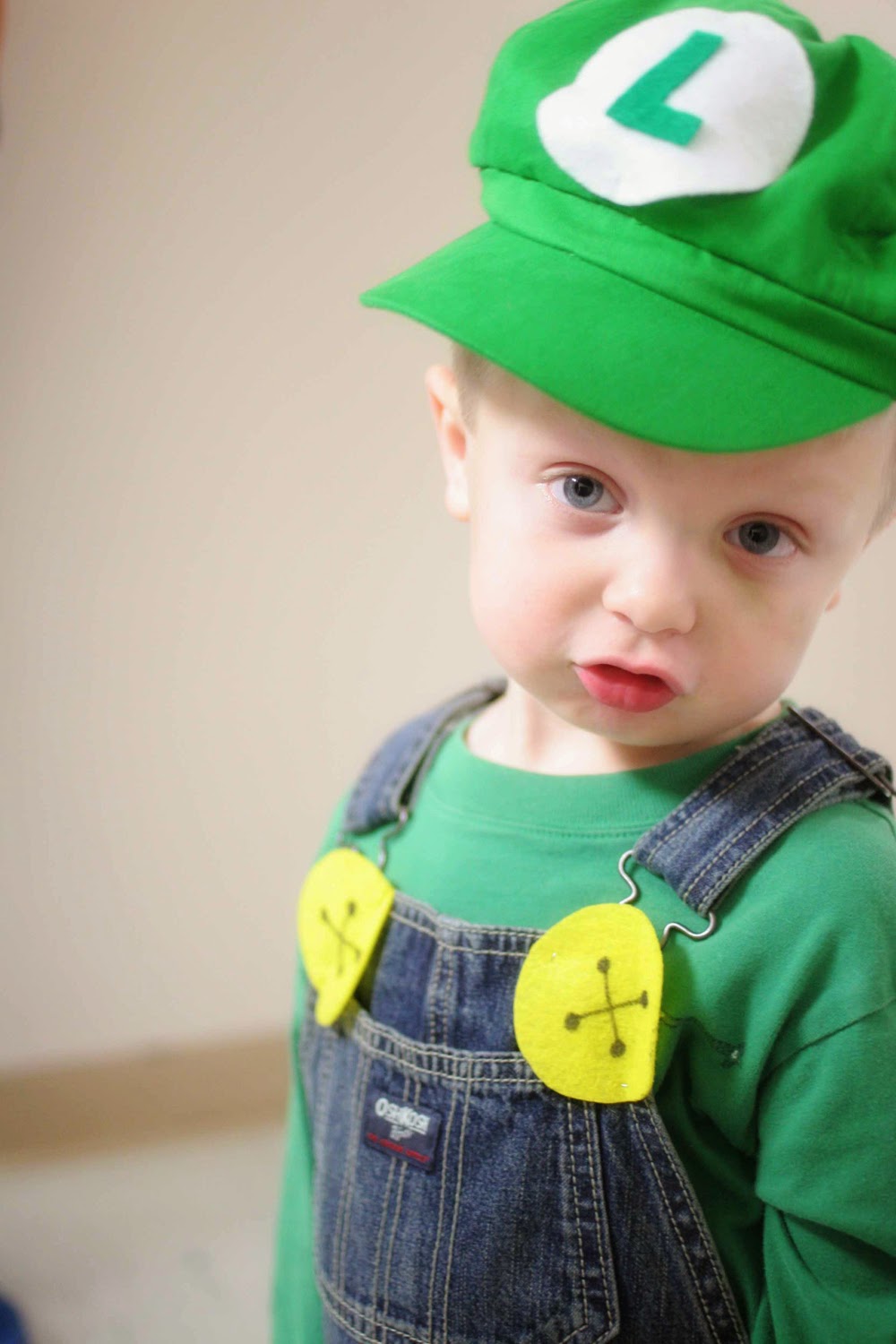 Bumble Bee 2
Who doesn't love an adorable bumble bee costume? This simple halloween costume for babies will be a hit for your baby or toddler. A yellow shirt and some black paint will have your kids buzzing around the neighborhood.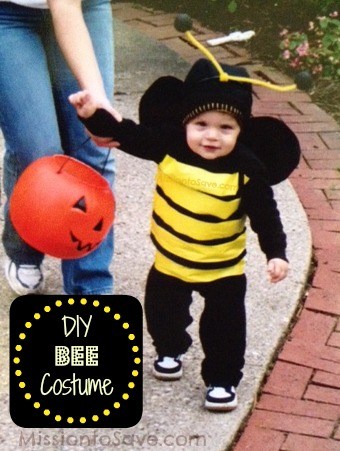 Baby Lamb
Ok admit it. At some point, your parents thought the baby lamb was the most adorable Halloween outfit you could wear. We think the same. Cotton balls and a white shirt and hat will give your little one a little lamb costume that everyone will enjoy.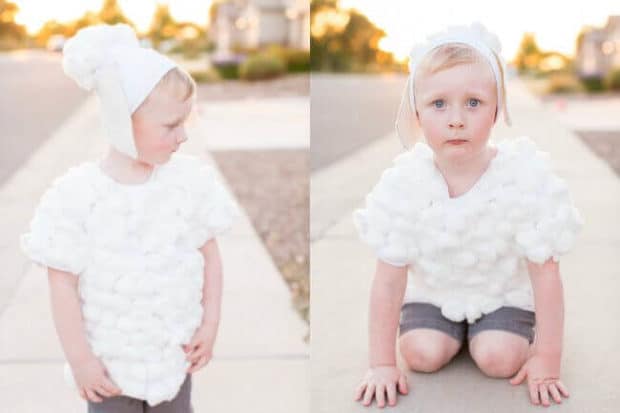 Buzz Lightyear
He became Andy's favorite and stole our hearts as well. This space-exploring superhero can be recreated with some creativity and work. It will have your youngster beaming to infinity and beyond!
Astronaut
This is one small step for kids and one giant leap for DIY costumes. Still, this mission isn't as daunting as traveling to space. White shirts and a NASA patch will give your explorer a Halloween they won't forget.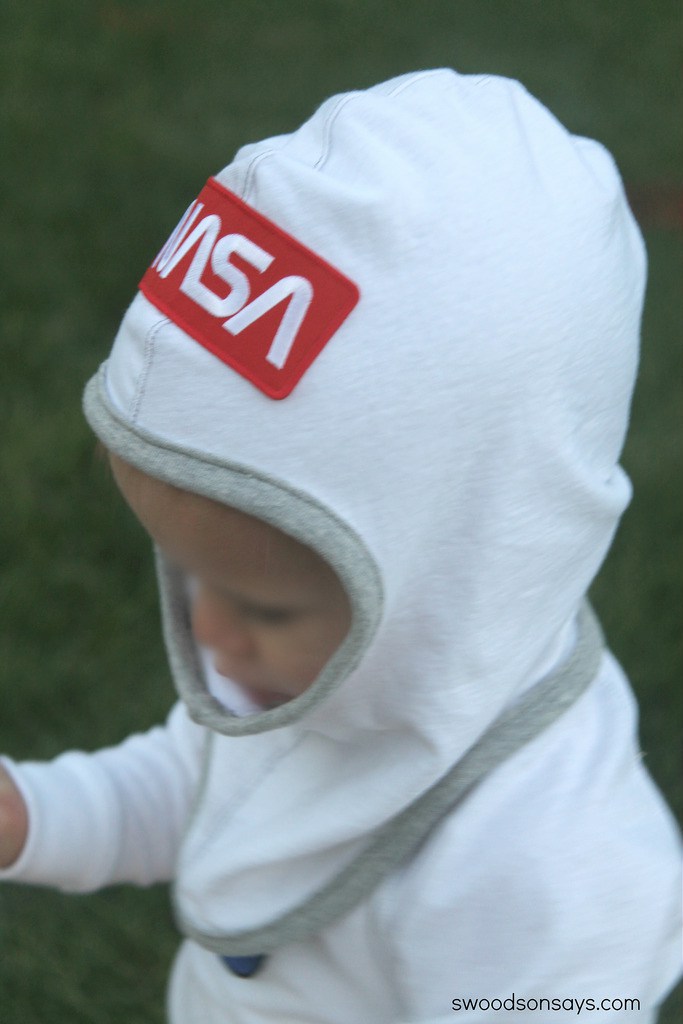 Chinese Take-Out
If you're looking outside the box, I also included some funny toddler halloween costumes. White poster board and packaging tape lets you recreate your favorite Chinese takeout.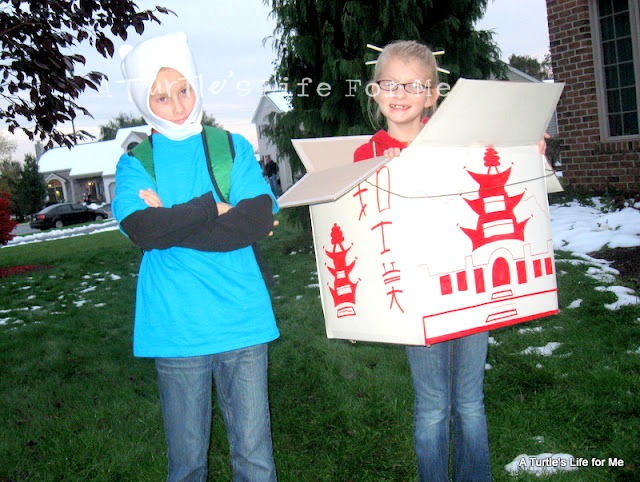 DIY Halloween Costumes For Kids
Make the most of your holiday this year by choosing one of these Halloween costumes ideas. Bring your little ones along to help create their costume this year. You'll have fun exploring their imagination to make it a night they will never forget.
While the candy will be sweet, they'll know their mama's love in making their costume-dreams come true will be that much sweeter! Happy Halloween!
Related post: 32 Money Games That Will Teach Your Kids Math and Counting