How to Make a Painted Rock Train for The Garden With Kids
Last Updated Apr 17, 2020
This post may contain affiliate links. Please see my full disclosure policy for details.
As you walk along your favorite creek bed or brook, you may come across some peculiarly shaped rocks. Just like your mind creates shapes and faces in the clouds, it also forms ideas of painted rocks for your garden.
Rock painting can range from extremely easy to advanced depending on your materials, time and artistic ability. Kids of all ages will enjoy these simple rock painting ideas! We chose a flat lay train, though with the right rocks, 3D pictures can be created too!
Related post: List of Indoor Activities for Kids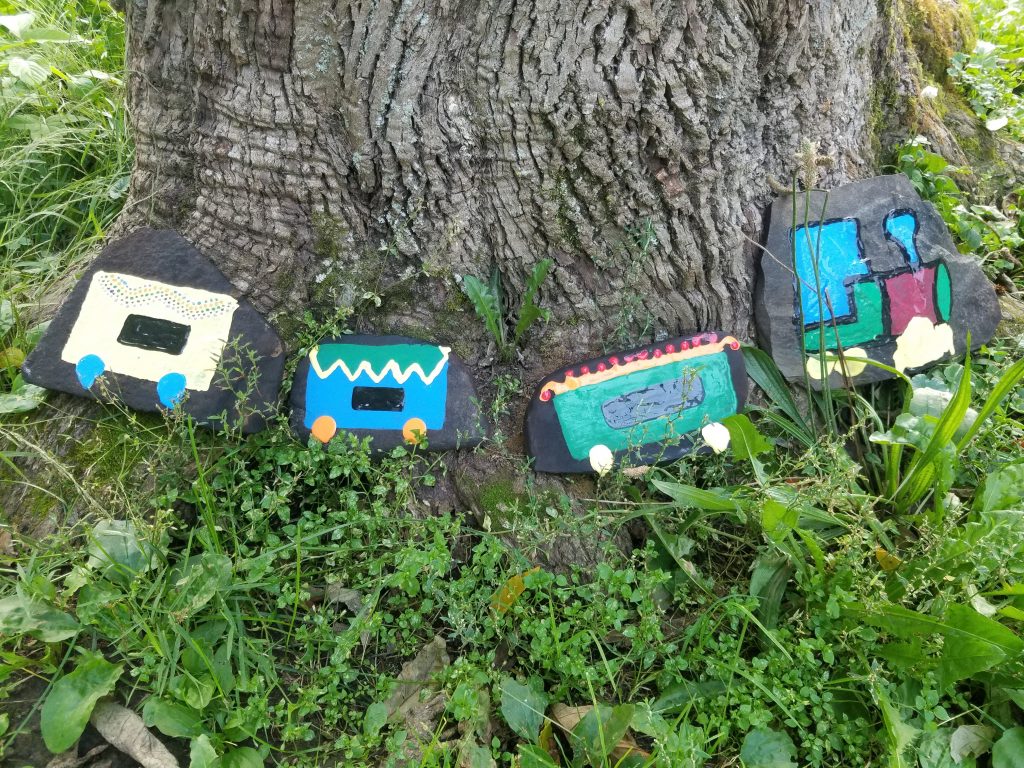 Painted Rock Supplies
Related: Where to Buy Supplies and Rocks for Painting
how to make painted rock Trains
1. Select the rocks that you would like to paint. It's best to have an overall picture in your head so that you know what rocks to choose. We had a preconceived idea of painting a train on our rocks, so it was easy to locate rocks shaped like box cars and an engine.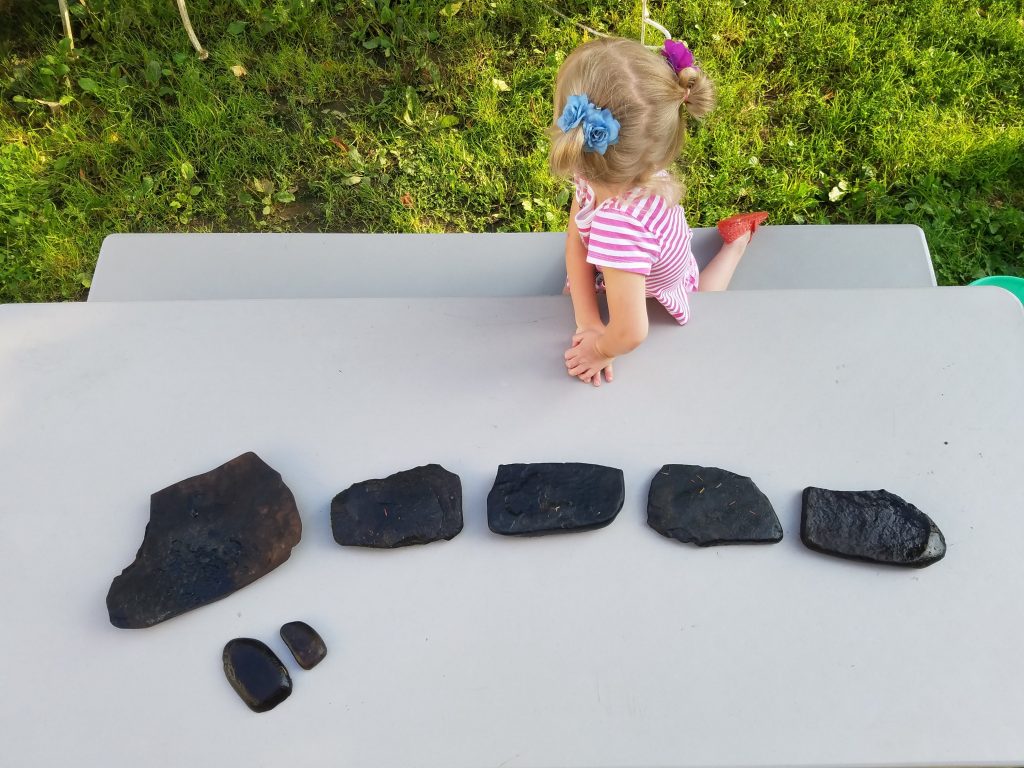 2. Wash the rocks so that there is no moss, mud or loose particles clinging to the surface. Fill a small bucket and use a hard bristle brush and old rag. Remove any excess water from the rocks before painting.
3. Next, setup a drop cloth if painting inside or paint outside for easy cleanup. Natural light and fresh air go perfectly with painting rocks!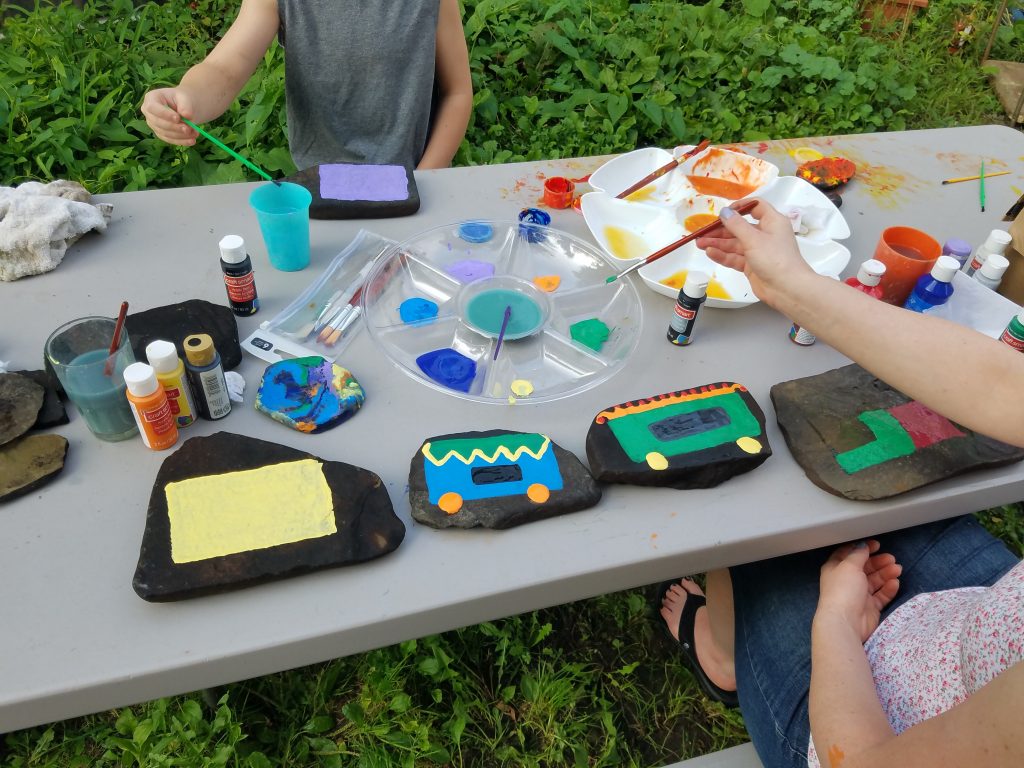 4. Paint your scenes on each rock in layers. Allow each coat to dry before adding a second coat.
5. Last, after finishing your rock painting and allowing the paint to dry thoroughly, spread a coat of Mod Podge on each rock to seal the paint.
Make sure to have finger paints and small rocks for the little kids to paint!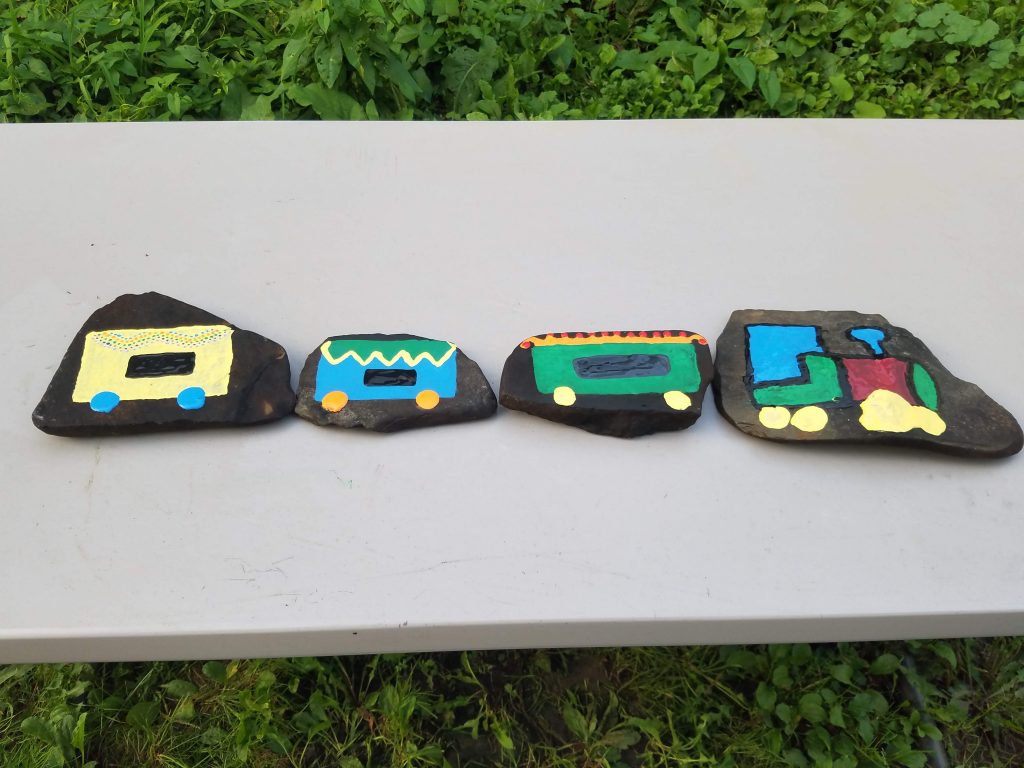 Rock Art for Kids
Rock art can be found dated hundreds of years old. There's no reason that we shouldn't continue this fun activity for kids!
Painting rocks is great for children as young as 2 years old up to adults. You are never too old to exercise your artist abilities!
Kids can paint rocks at home, school, church, or camp and it's certainly an activity for almost any season! And the best thing is that painting rocks is cheap if not free for those who already have painting supplies on hand.
We can't wait to see your painted rocks ideas! Please share them in the comments!