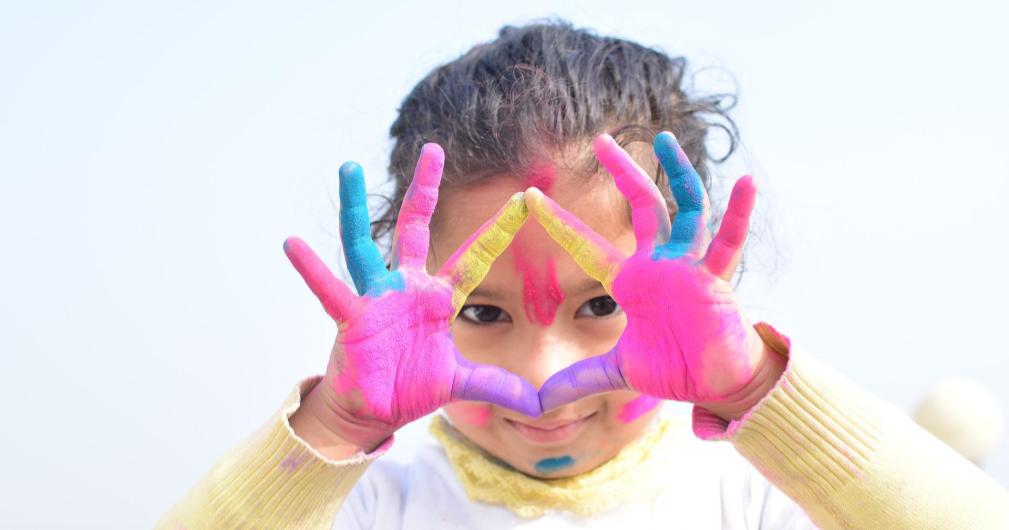 Where can moms go to talk about kids activities, tips and ideas from other moms? A place that is safe, interactive and drama free? We've created a safe space on Facebook and we'd love for you to join. It's called: Moms Collab. It's all about kids activities, food/snacks for picky eaters, fun ideas, learning & parenting tips.
You can also keep up with all of the exciting activities for kids and DIY tutorials at MomsCollab.com.
But let's briefly talk about what we are not about in the Moms Collab Facebook group.
The "Momma Facebook Group." Have you heard of it? I think you probably have. It's a place where moms get together and shame each other for different beliefs. They complain about their husbands and share personal family details in the form of "prayer requests." You know what I'm talking about, right?
Well, the "Momma Facebook Group" is exactly what Moms Collab is not. I contacted two of my close mom blogger friends, Crystal and Jessie, and told them about my vision – to create a safe place for moms to collaborate and discuss indoor and outdoor activities for kids, creative and educational activities and kids crafts as well. When a mom is at home with her kids all day long, she needs ideas and that's what we want to provide!
You see. I've struggled with this "mom thing" for almost 3 1/2 years now. Don't get me wrong, I absolutely love my rambunctious son and enjoy seeing him laugh and have fun. But I struggle to be the one to play with him all the time. My patience runs out quickly and I'm almost always tired. But at the end of the day, I always tell myself that tomorrow will be better, even though I know we'll end up spending too much time watching cartoons or doing the mundane.
So with that history in mind, understand that my full intention for this group is to improve my own efforts of being a more interactive mom and in doing so, help you do the same. With the help of many willing and qualified moms, I hope to facilitate a drama free, non-judgmental place for moms to learn and support each other in this marathon called motherhood.
Here are the main topics that you'll find in Moms Collab.
How to interact more with our kids
How to enjoy time with our kids
How to work from home with kids
How to juggle home life with work life
Learning techniques at home
Indoor activities for kids
Outdoor activities for kids
Activities for kids at home
Fun activities for kids
Potty training
Craft activities for kids
Gift ideas for all ages
Organizing
Scheduling
Here are the topics that we will avoid in Moms Collab.
Unsolicited self-promotion
MLM promotion
Politics
Mom-shaming
Drama
Vaccines
Breastfeeding vs formula debates
Without further ado, please meet the lovely ladies that have agreed to be a part of this group and provide loving support to all of the moms we hope will join us here!
Admin Team
The admin team, myself included, is dedicated to keeping this kids-focused Facebook group safe for moms and kids who happen upon our group. We want this to be family-friendly and fun for all! We encourage questions, suggestions and anything that will help you improve as a mom.
Crystal Lynn
Blogs at Mommy Is A Wino.
"I am your friendly wino mom. I'm tackling this work-at-home mom job and sharing some of my best tips for taking care of home, child, and business with you."
Jessie Payne
Blogs at The Jessie Joy Project.
"I am a married mom of two living a fun, terrifying, exhilarating, exhausting, messy life. My goal is to use this blog to give my readers a glimpse into my real life. Sometimes I will share photos. Sometimes I will share wins, but more often I will share fails. Sometimes I will highlight things that worked for me, or showcase things that didn't. But I promise that it will always be one thing: real."
Content Creators
Content creators are those who are qualified and willing to share kids activities, kids crafts, recipes/snacks for picky eaters and helpful parenting tips along the way. If you happen to blog about any of these topics and would like to become an official content creator, we would love to consider you! Please complete this application.
Brenda Kosciuk
Blogs at Paper Heart Family.
"I am a teacher and a mom of 2 amazing little girls. I blog (in my free time, haha!) about creating family memories and helping moms throughout their parenting journey."
Mallory Richardson
Blogs at Mom of W.A.R., Hear My Roar.
"I'm a wife, mommy, employee, and Master's student. I have two handsome little boys, Wesley (5) and William (4). We love trying new things and doing crafts. Wesley started Kindergarten this year, so I'm entering the world of PTO! My blog is a place for moms to relax, laugh, share, and learn. I want my readers to be as involved as I am by sharing their own ideas and experiences."
Christina Bell
Blogs at Mom In The Six.
"Hi! I'm Christina, a first-time mom navigating motherhood. I truly believe it takes a village to raise a child, so I decided to start blogging to share my ups and downs and nuggets of wisdom in hopes it helps someone going through the same thing."
Autumn
Blogs at She's a Wreck.
"Hey, I'm Autumn wife & mom to two kids living in NYC. My blog she's a wreck is about my motherhood experiences, practical parenting tips, motherhood mental health and the importance of self-care! It's my goal to inspire the imperfect mommy!"
Beth Higgs
Blogs at A Little Knick A Little Knack.
"I am a mom to two wonderful adventurous boys, an avid crafter, and a wife to an amazing man who has graciously accepted that our household will always be full of glitter and scrapbook paper. I started A Little Knick A Little Knack to help moms with all the knicks and knacks of life. From easy picture perfect DIYS to motherhood advice and home decor A Little Knick A Little Knack has it all!"
Kids Activities, Food/Snacks, Fun, Learning & Parenting Tips
If I haven't stressed this enough, please know that this community will be focused on kids activities, food/snacks, fun, learning & parenting tips. Does that mean we cannot talk about ourselves as moms in this group? Of course not! But our main goal is to keep this group safe and drama free. Mom-shaming of any kind needs to be stopped at the source, and we will do everything to make sure that happens.
So let's talk about kids activities and ideas that will help our days be more enjoyable and full of laughter. You might be surprised how much better life can be!